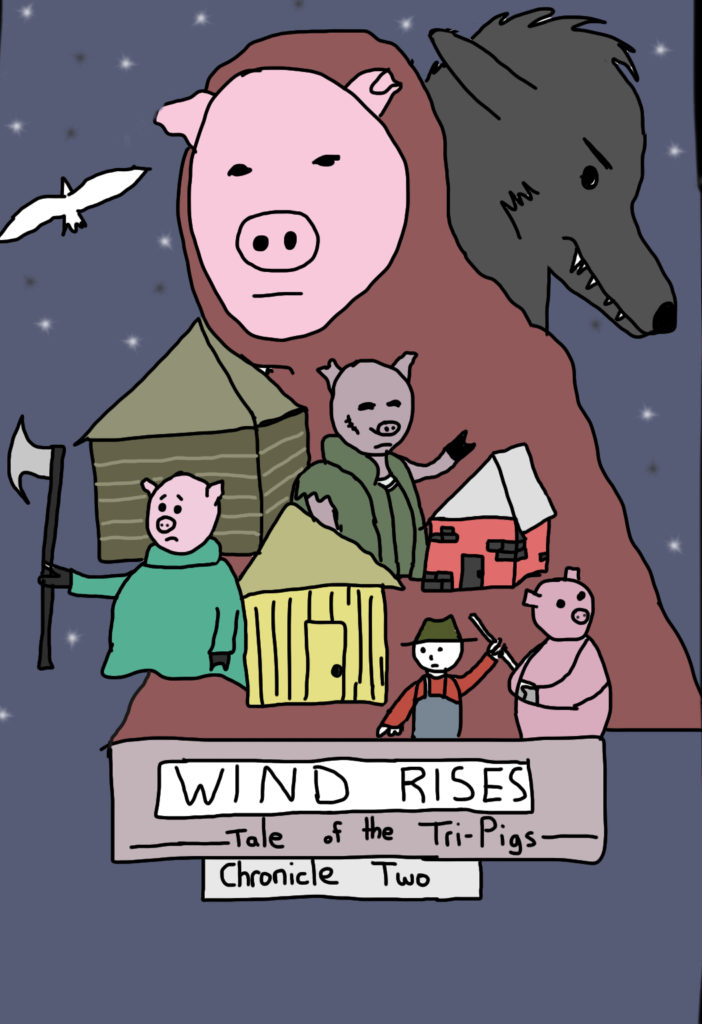 At a pitch meeting in the early 1800s…
Author: And so we have these three pigs, and they're brothers. The first two pigs are a little lazy and they build their homes out of straw and twigs. And the third pig is very diligent and works hard and builds a home of brick. Everything is fine until the Big Bad Wolf comes and he blows down the first two houses easily. But the pigs are safe in the third house, the one made of brick. And the wolf sneaks down the chimney but the pigs boil him in a cauldron. And the moral of the story is to work hard and plan ahead.
Executive 1: Love it! Love all of it. Love the pigs, the wolf. All of it! Great stuff.
Author: Thank you.
Executive 2: So what happens in the sequel?
Author: Sea? What's a sea-quill? Continue reading Pitching "The Three Little Pigs" →