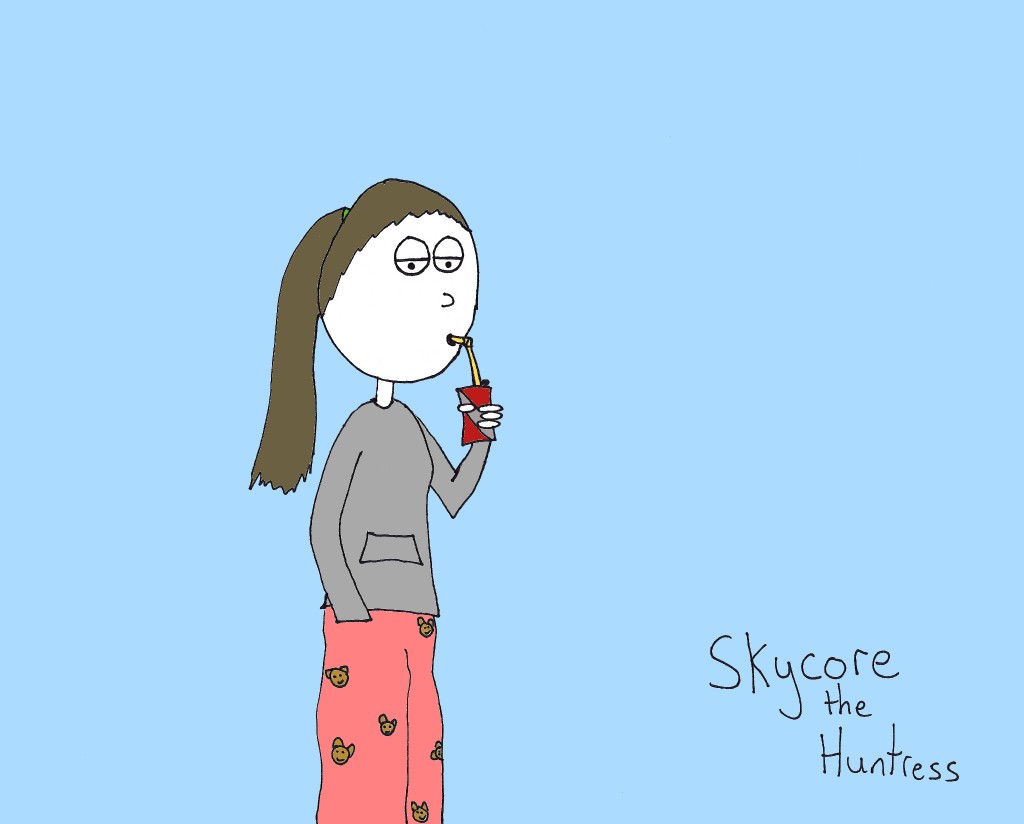 Name: Skycore the Huntress
Powers: Skycore is a powerful goddess who can control lightning and melt bones with her mind knives. She can also communicate with sharks and bend time. However, she's very lazy. Very, very lazy. Instead of using her powers, she decides to watch YouTube clips while eating Wheat Thins dipped in peanut butter. Often she doesn't wake up until noon. Is that a power? Because she's really good at it.
Weaknesses: The internet. Wheat Thins. Reality TV game shows.
Origin: She was born when the cosmos was a barren abyss void of time and reason. She has been here longer than infinity. Her's is a history of power and madness. She destroyed kingdoms with a wave of her hands, battled the Earth's mightiest warriors, conquered entire planets! And then one day the internet was invented and it robbed her of all ambition.
Rules: She hates going places and doing stuff.
Description: She wears pajama bottoms, flip flops (even in January) and a frumpy sweatshirt. Also, her blood is made of crystal.