We did it! We made it through 24 days of Lego!
Santa Claus is coming. You know it. I know it. Let's do this.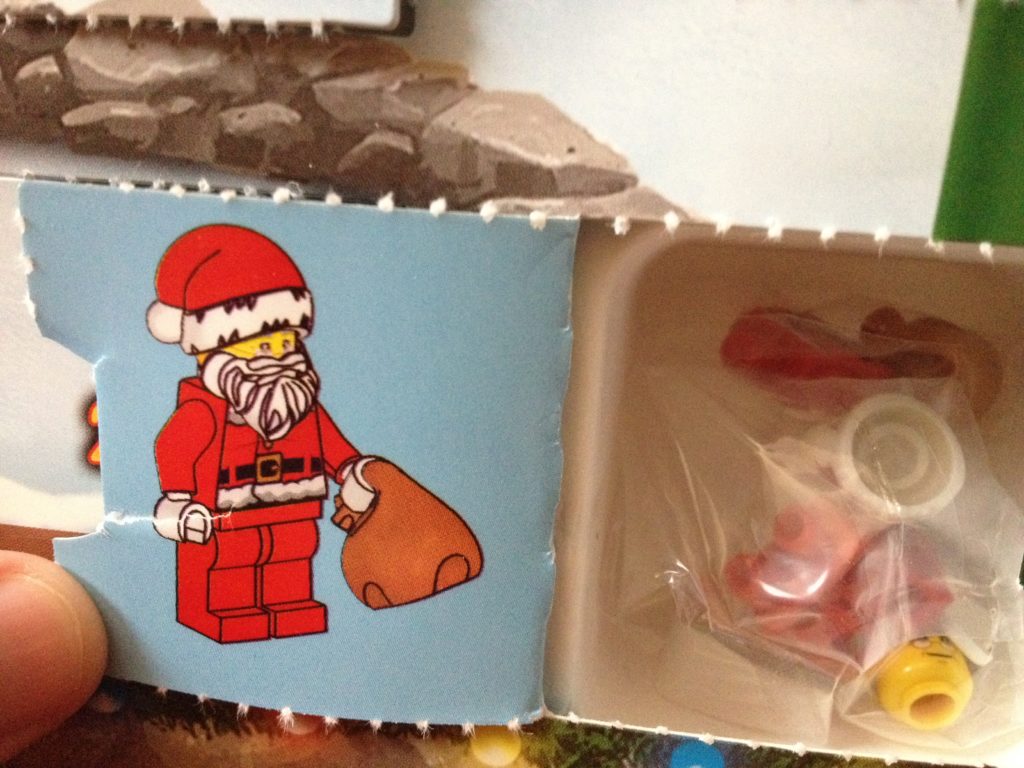 It's Santa!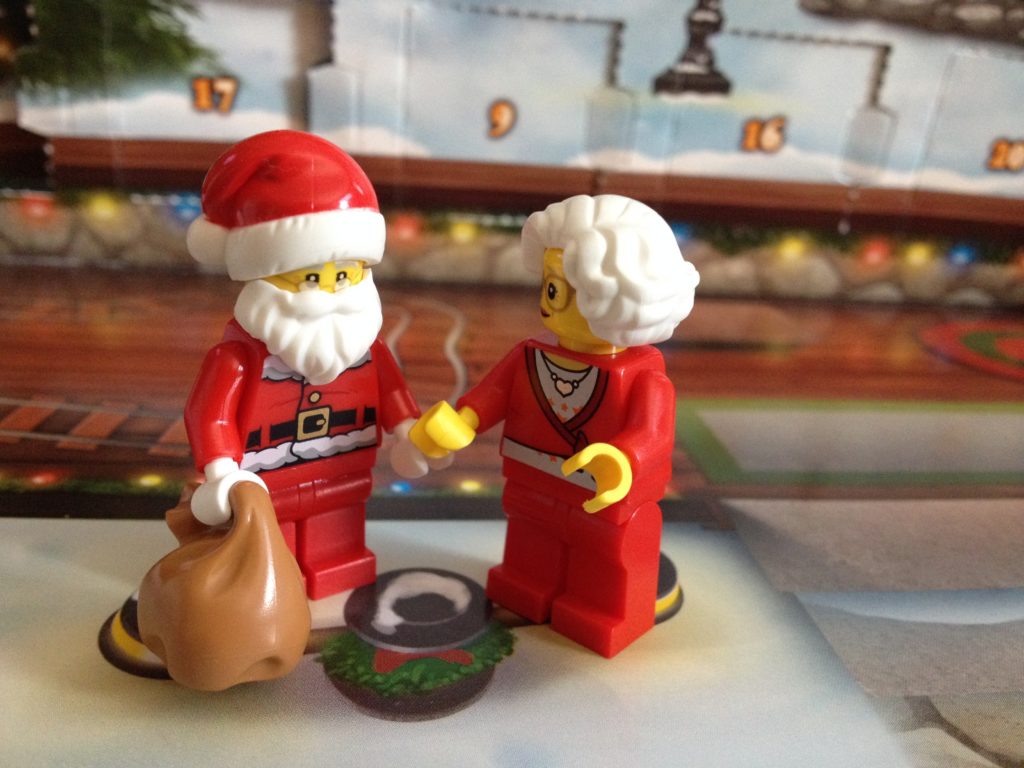 It's a very good Santa, with painted-on glasses. And he came with an extra beard!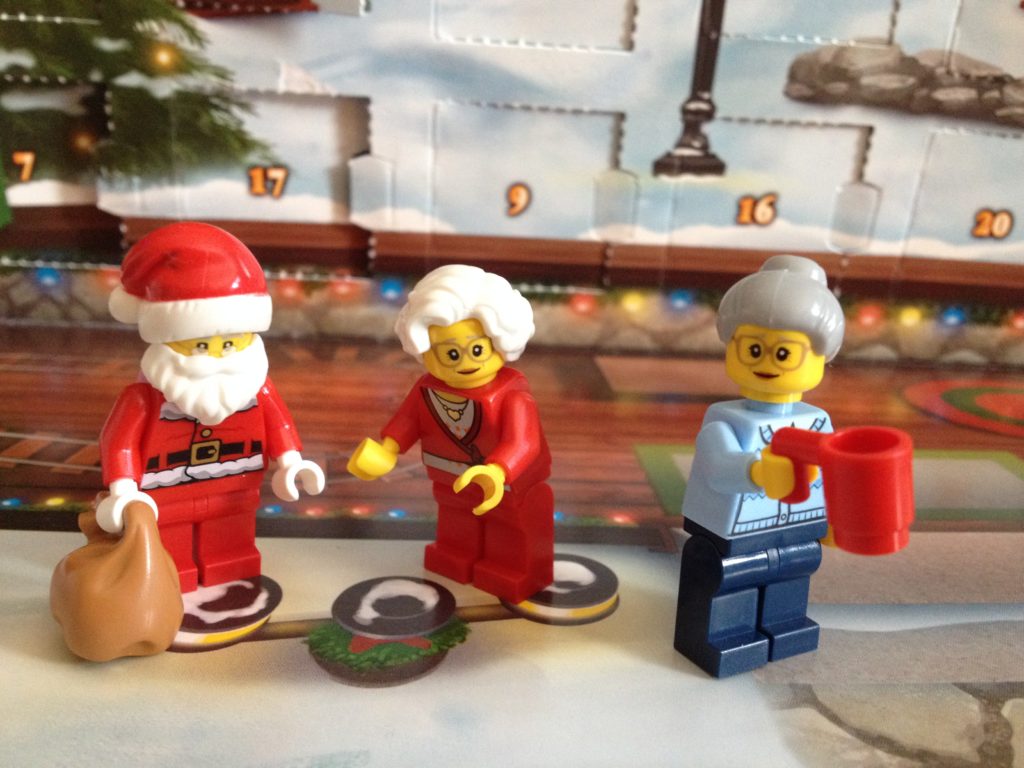 Delores was glad her husband was home, but quickly told him, "Your ex is here. So…isn't that nice?"
Clara then asked Bird Thing to wear the extra beard…for some reason.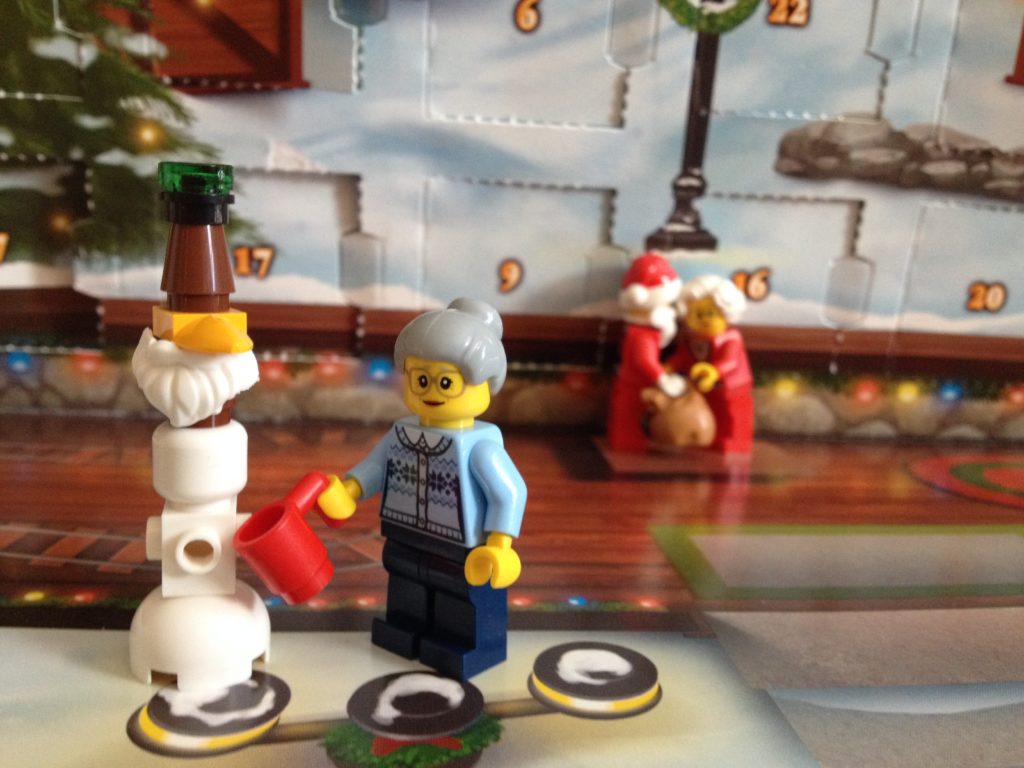 I think Clara will have a very merry Christmas as a single woman.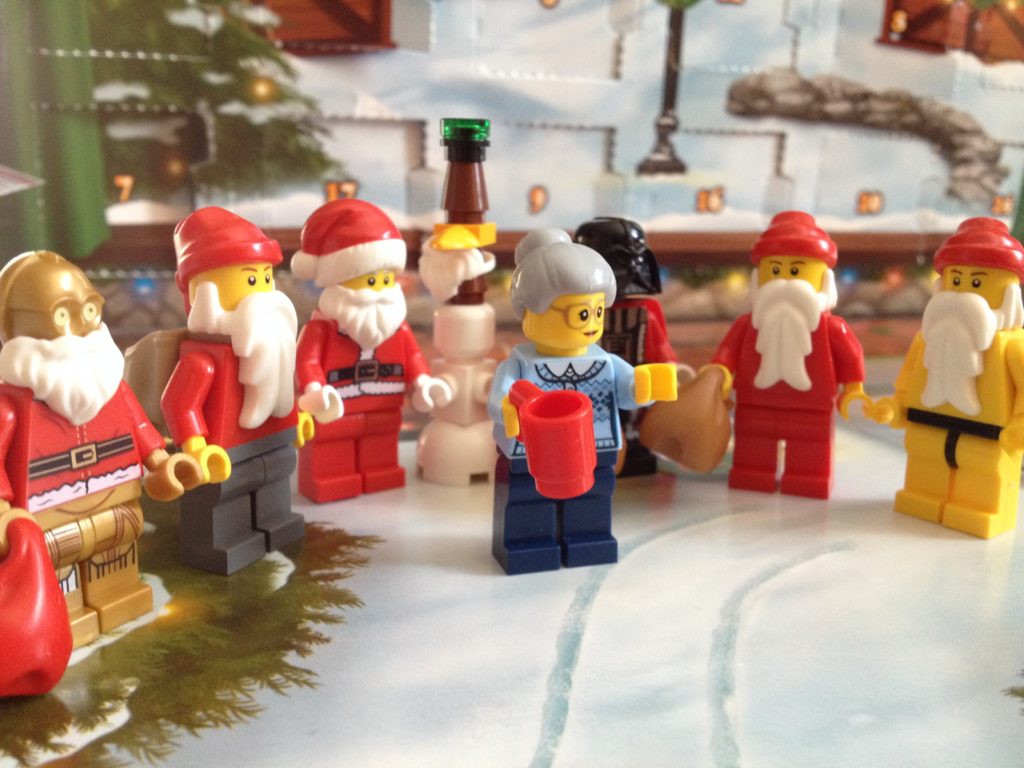 And now I add one more Santa to my Lego Santa collection! My army is 0.014% complete!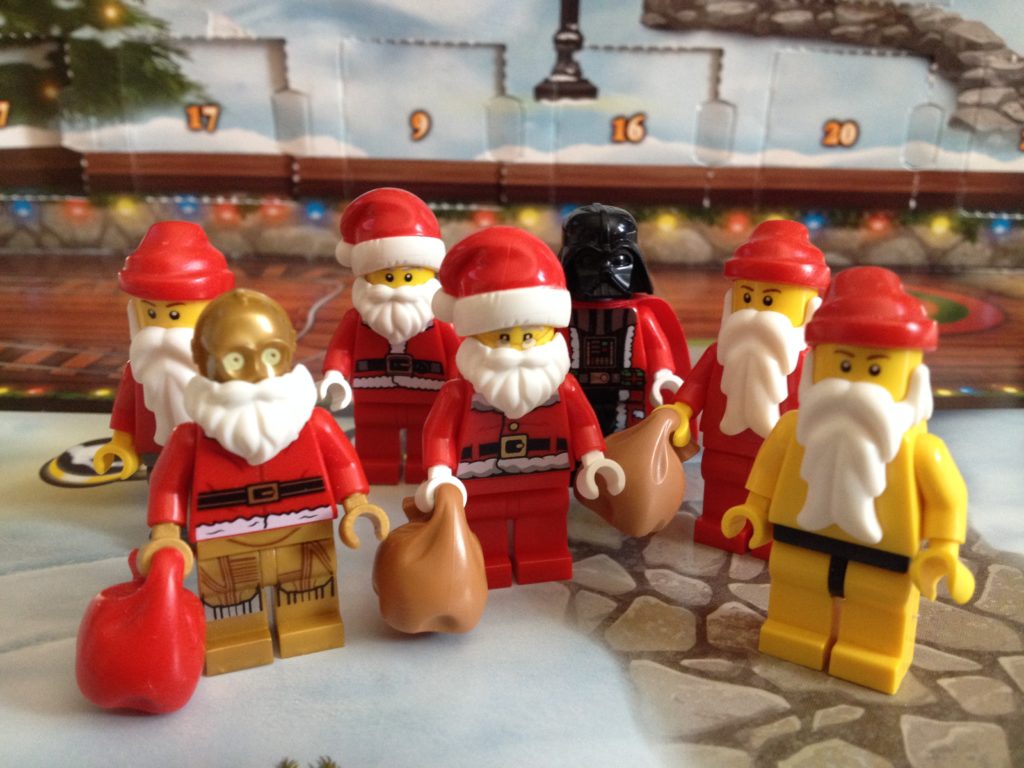 Guess I'll need to open another calendar next year to add another Santa.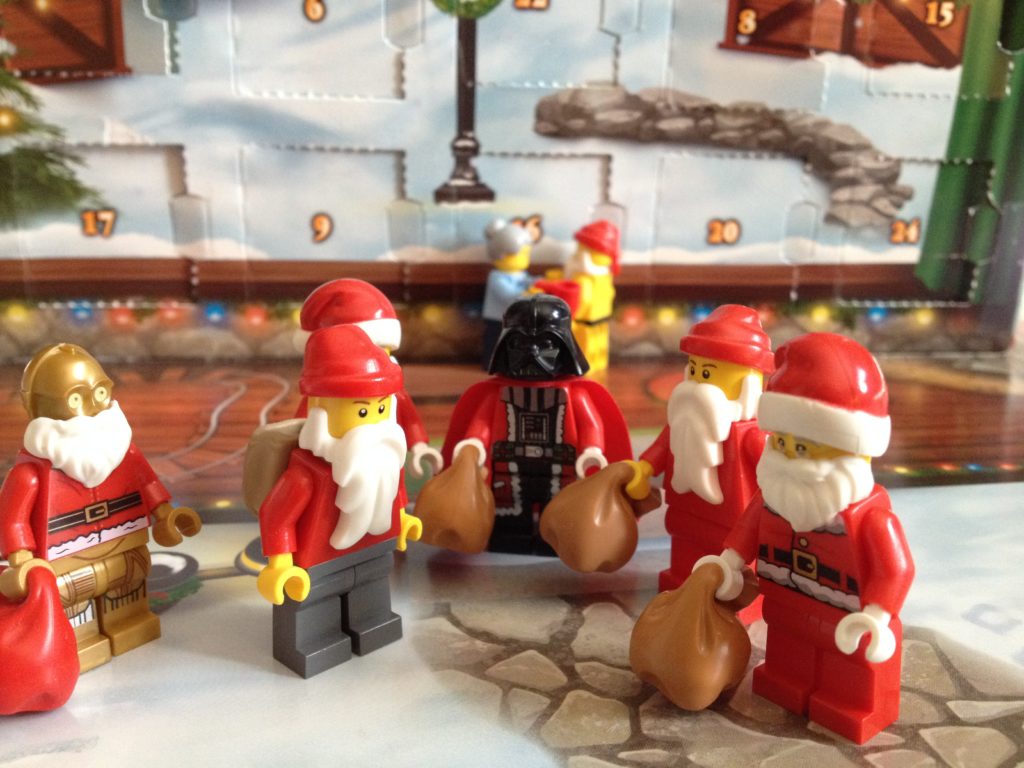 This year's calendar has been great. Ice angels and gingerbread houses made these 24 days exciting…thrilling…dynamic! Or maybe I just get overexcited about plastic building toys.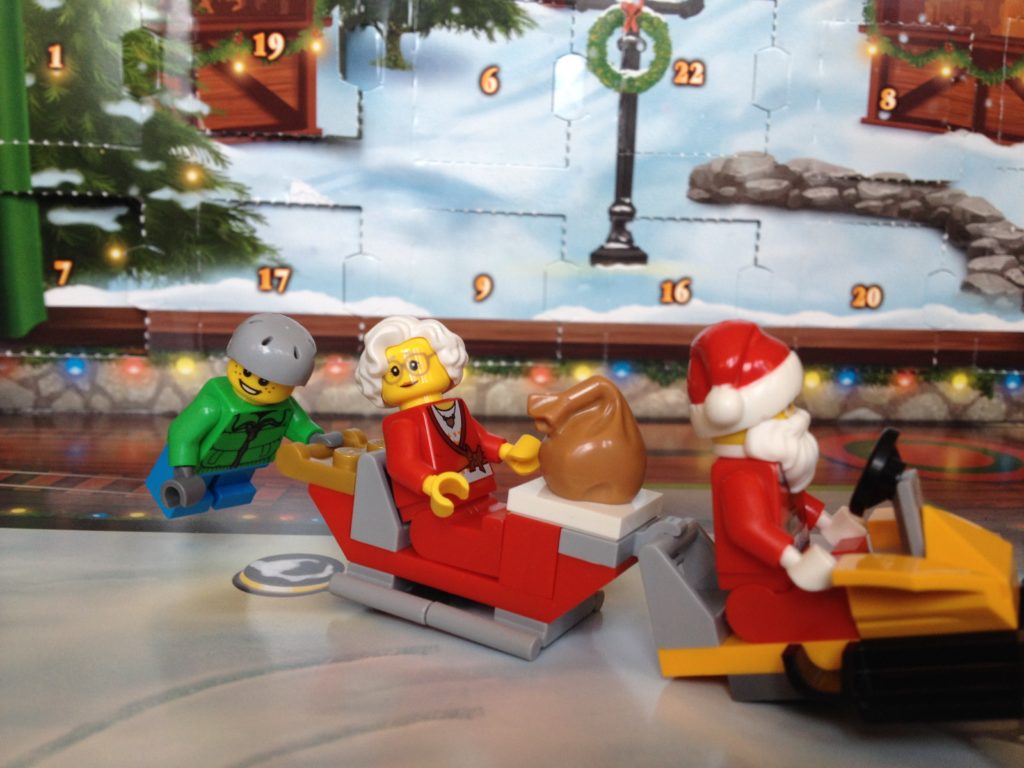 Here's a shot of whole shebang…(it looks like a mess, but that's what Christmas is about — messes!)
As usual, let's run down the items in order of Worst to Best.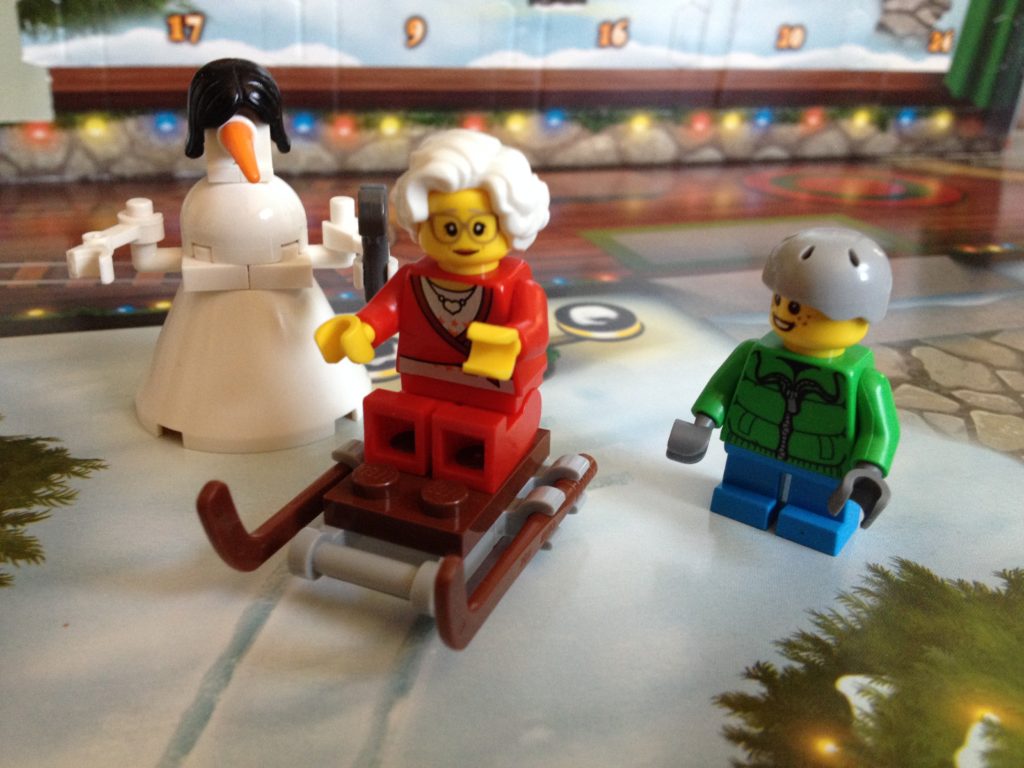 24. Sled
This thin slice of "toy" was the only complete dud in the calendar. And even this dud came with hockey sticks!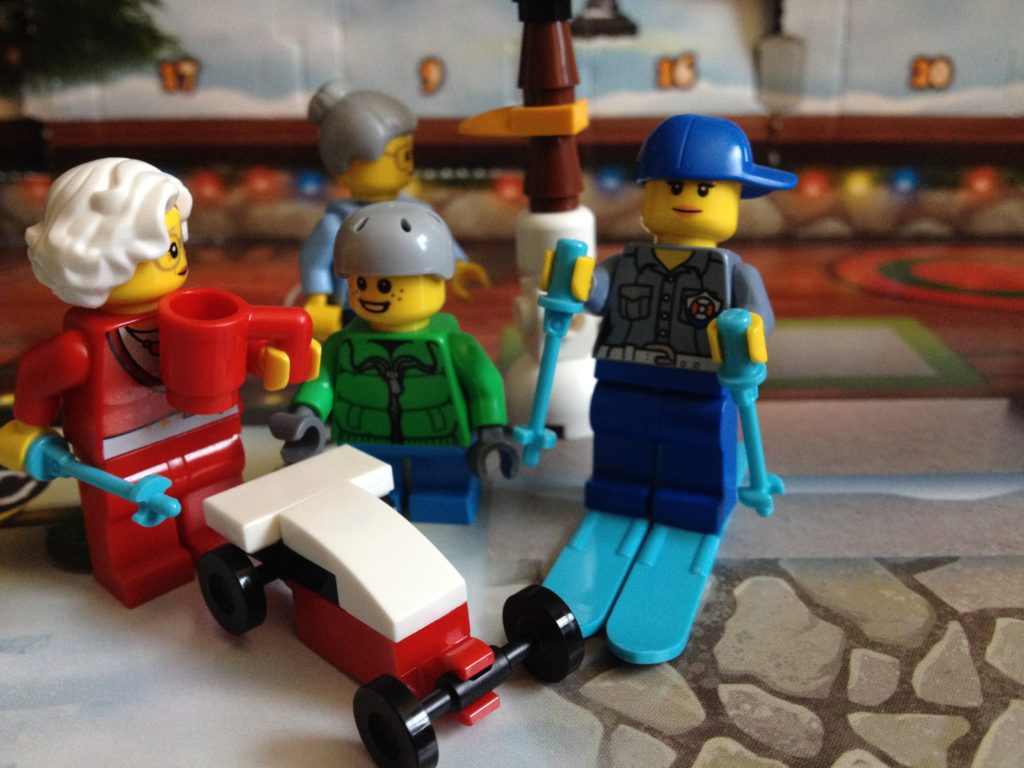 23. Race Car
Can't type. Yawning…
22. Bar
This still seems out of place in this world.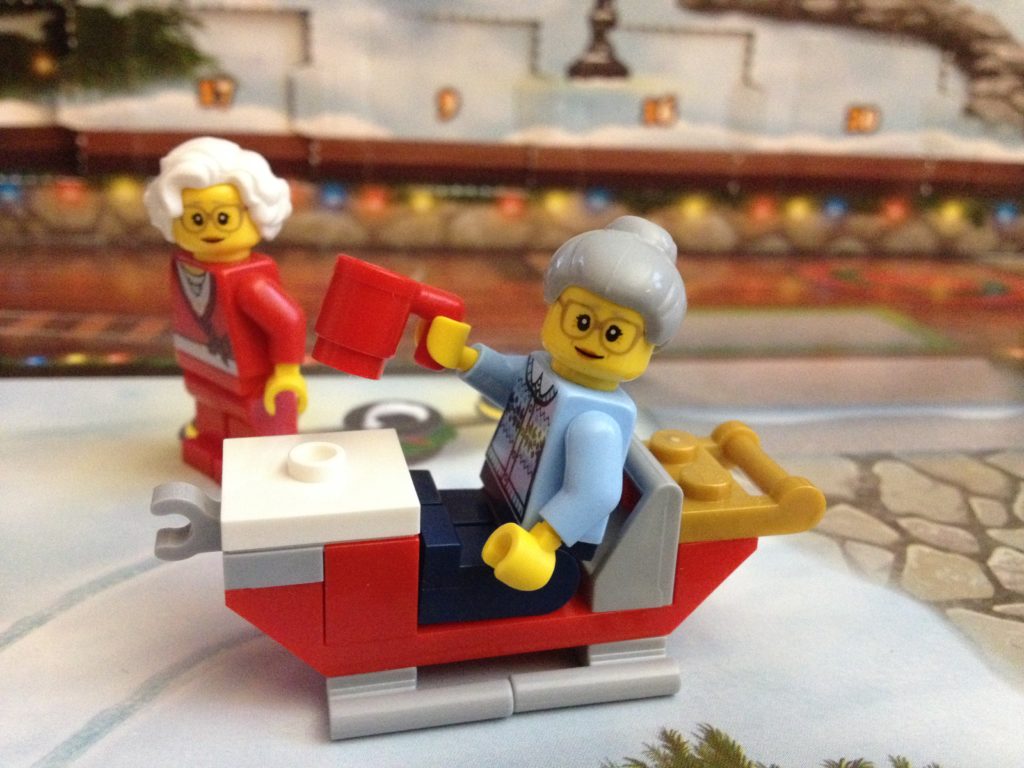 21. Santa's Sleigh
Would it kill Lego to add a few reindeer next year? Just sayin'…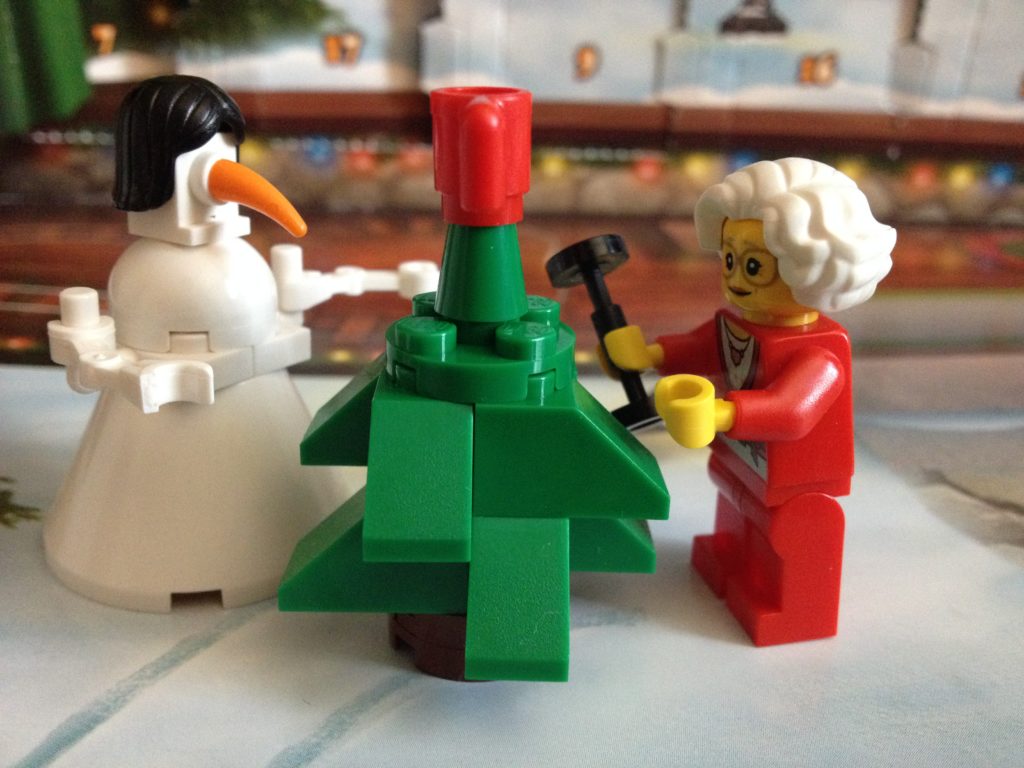 19. Christmas Tree
No topper this year? No decorations? Lego phoned it in this year.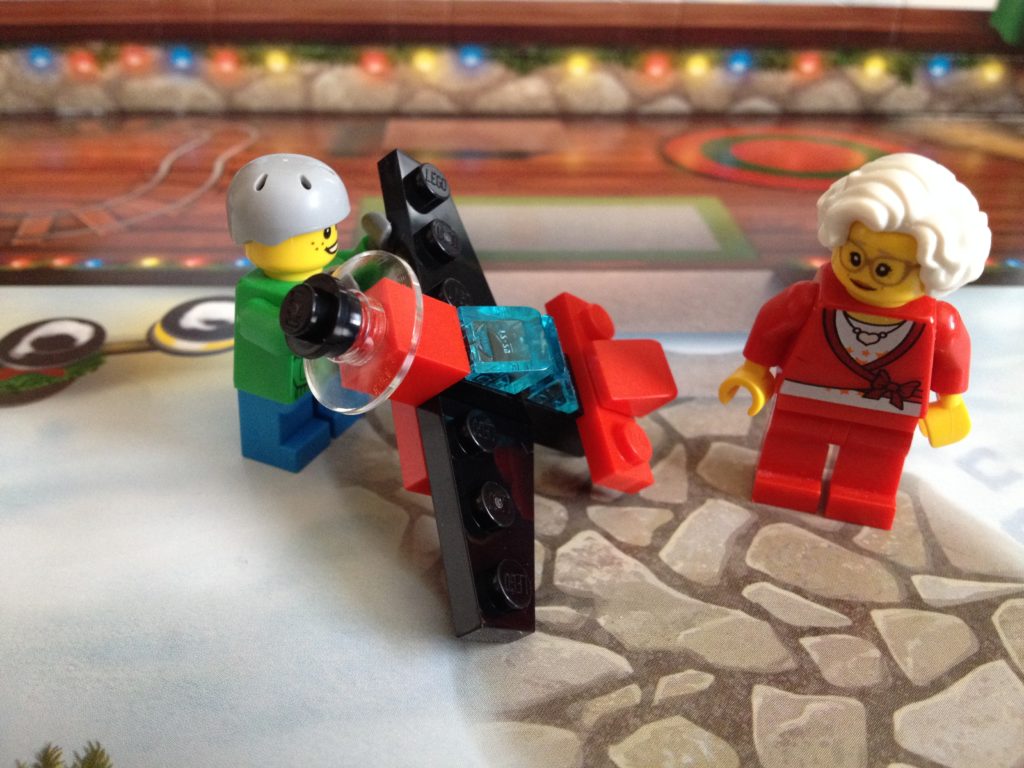 18. Red Plane
A simple, yet fun little plane.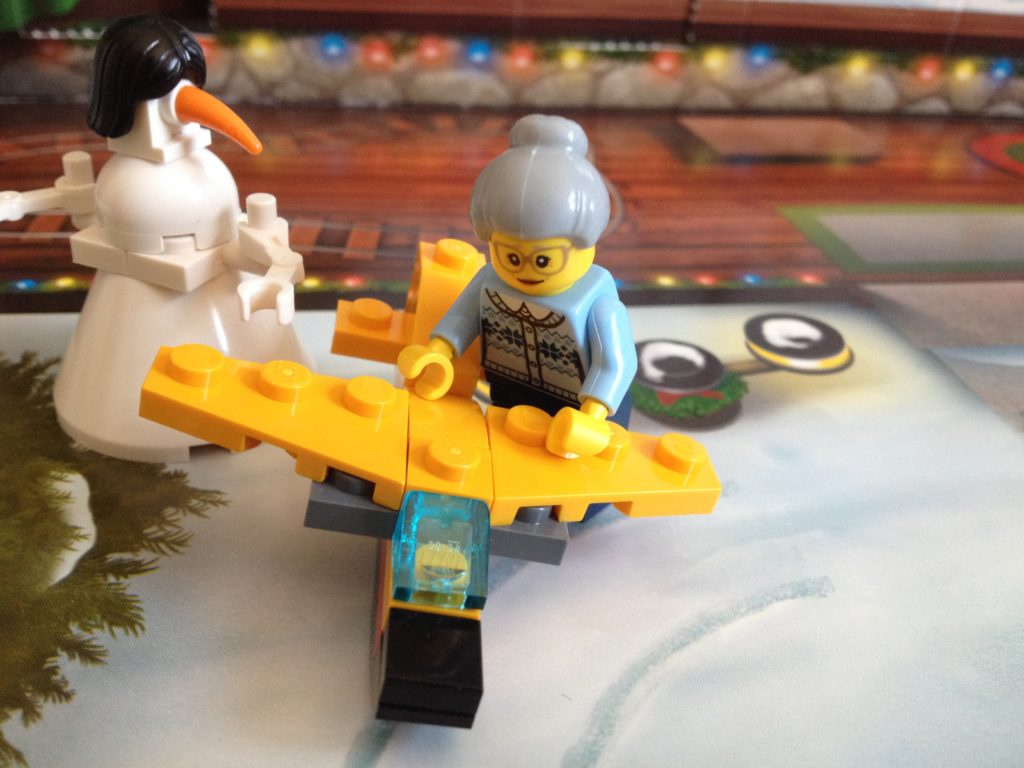 17. Banana Plane
A better plane because it was bigger and more banana-ish.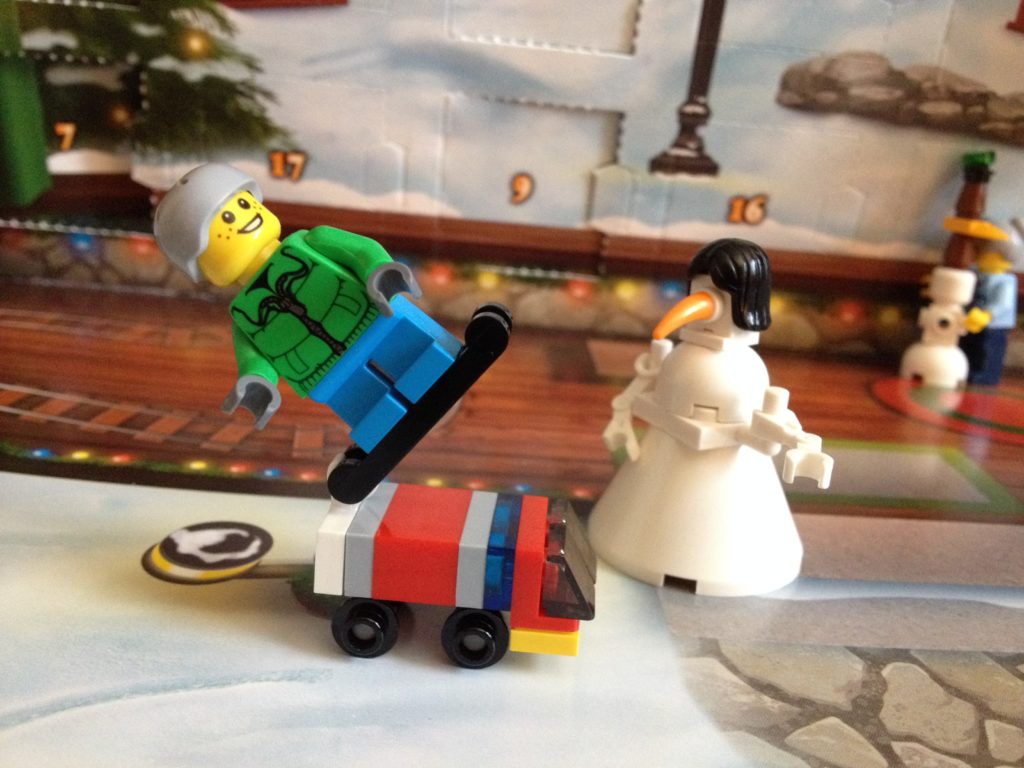 16. Fire Truck
A nifty little truck.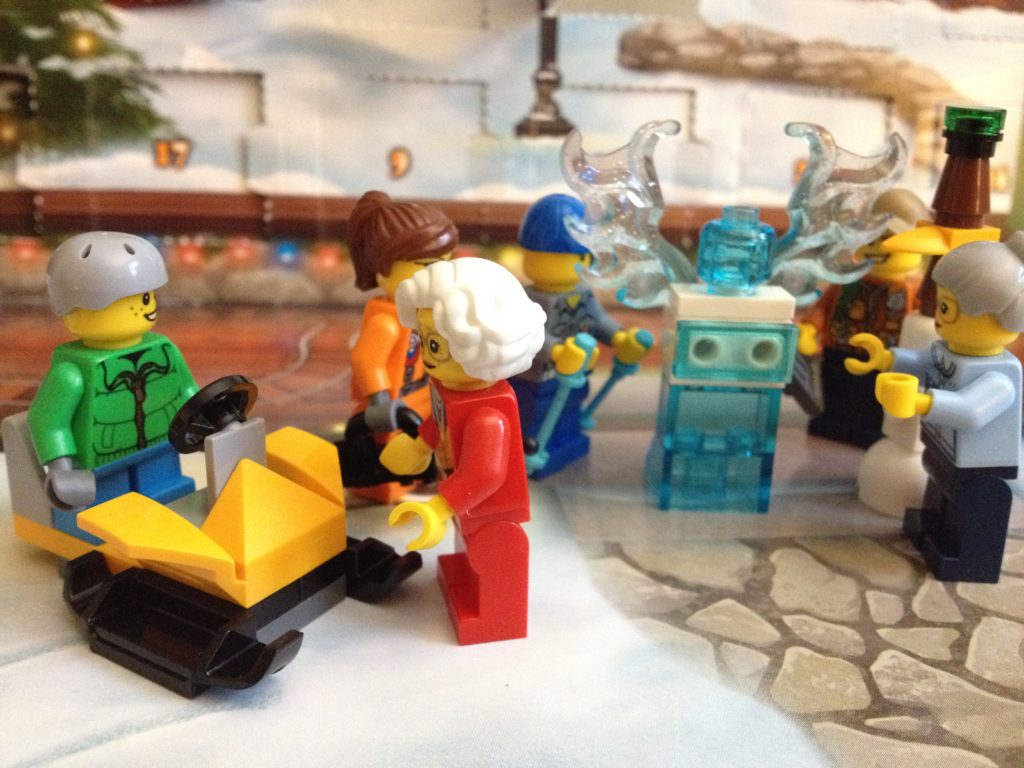 15. Snowmobile
At this point, I really don't need another Lego snowmobile in my life.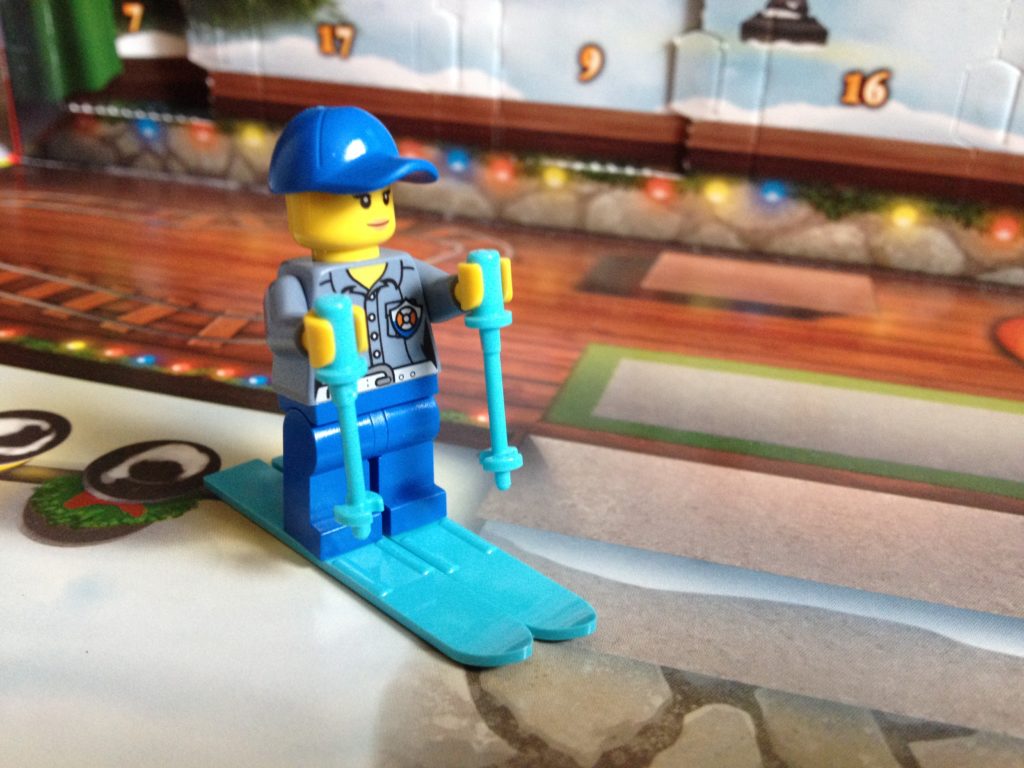 14. Flamingo the Ski Person
I kept forgetting she existed…as you can see from the photos of the entire calendar I put together. I accidentally left her out of it. The girl needs to lean in and speak up or else she's never going to make it in this world.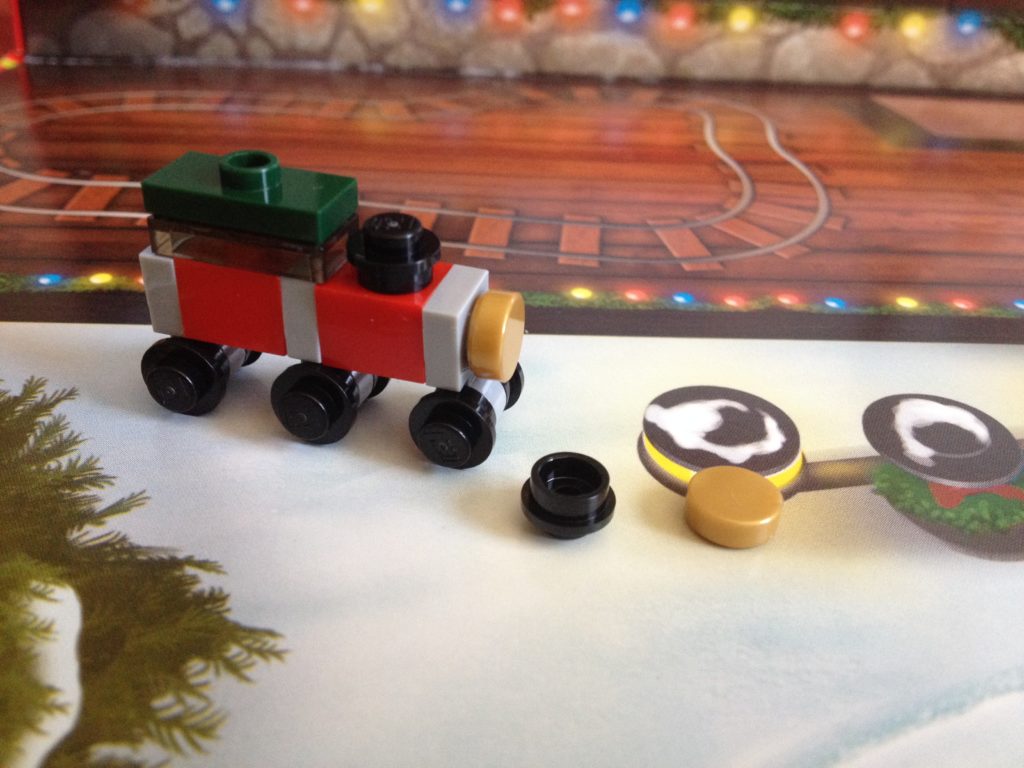 13. Train
It's cute. You can fit it in most nostrils, and there's no warning on the box to deter such action.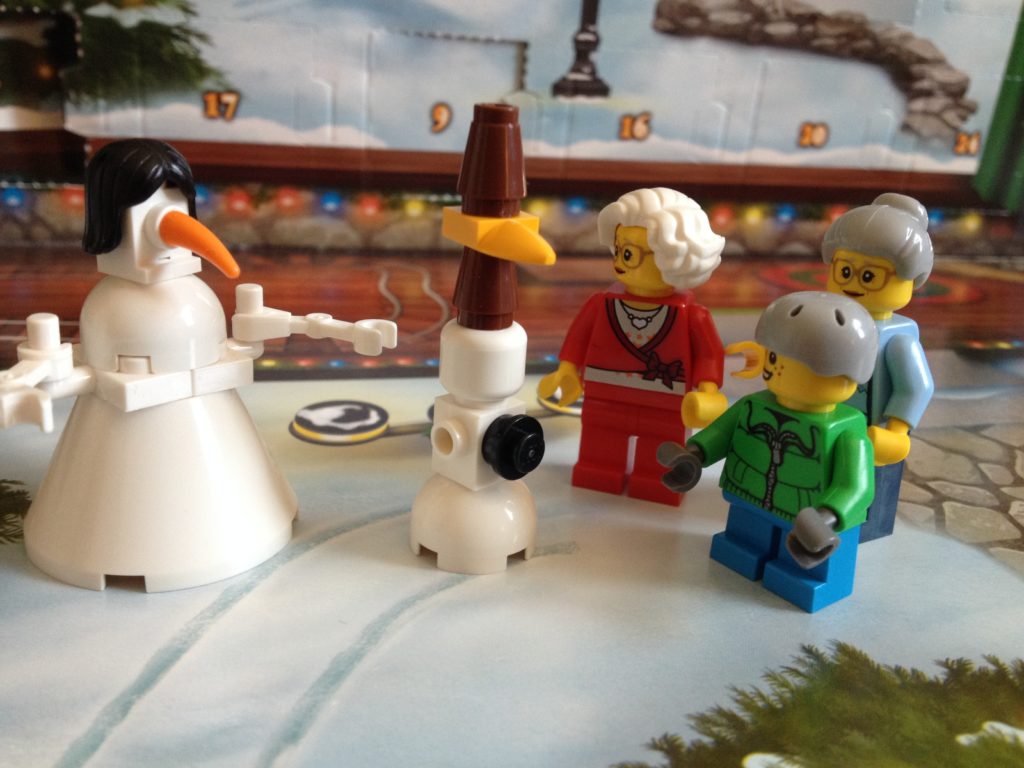 12. Snowman (Turned into Bird Thing)
As a snowman, it's a sad, pathetic waste of plastic. As Bird Thing, it's a cryptic creature from an unknown world who seems to really like Clara.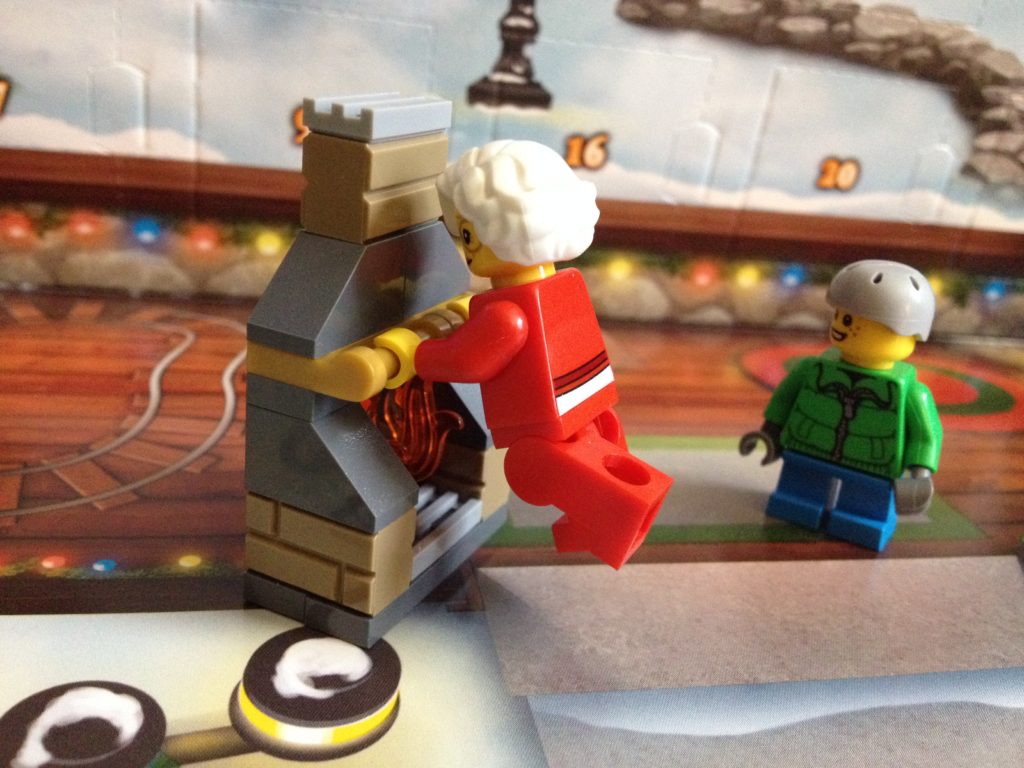 11. Fireplcae
Another standard of the Lego Advent Calendar, this year's fireplace looks exactly like all other Lego fireplaces. .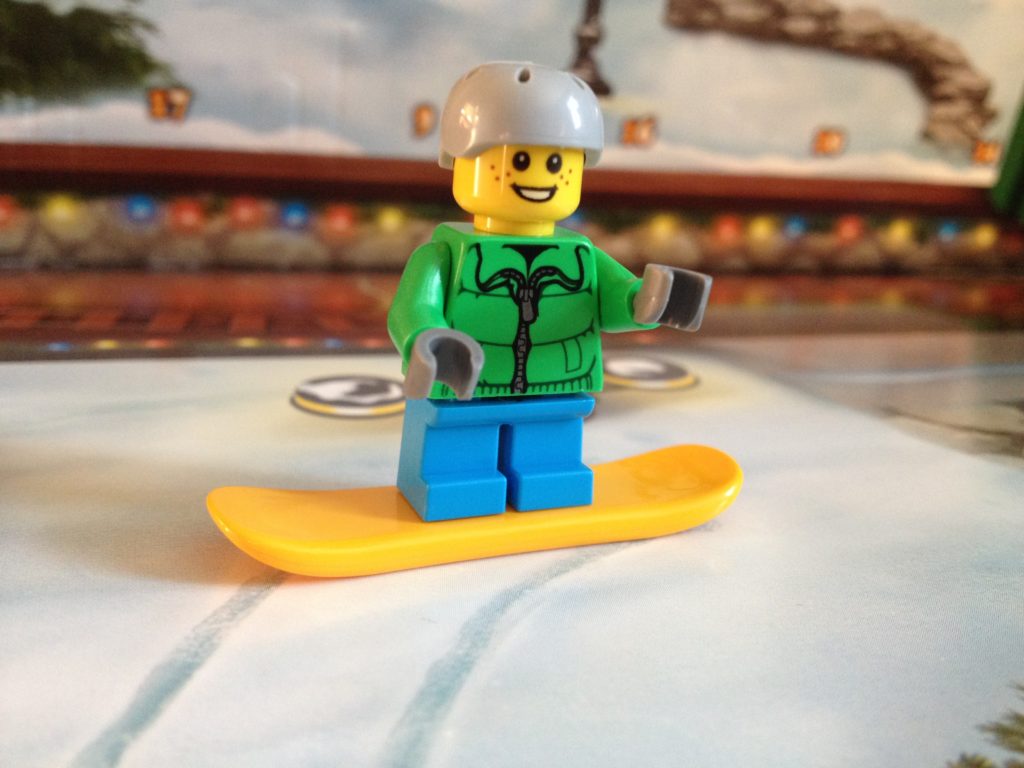 10. Melvin
He's spoiled. He should be more humble. It's not all about him.

9. Barnum the Ice Sculptor
He came with a deadly saw but turned that horror into art.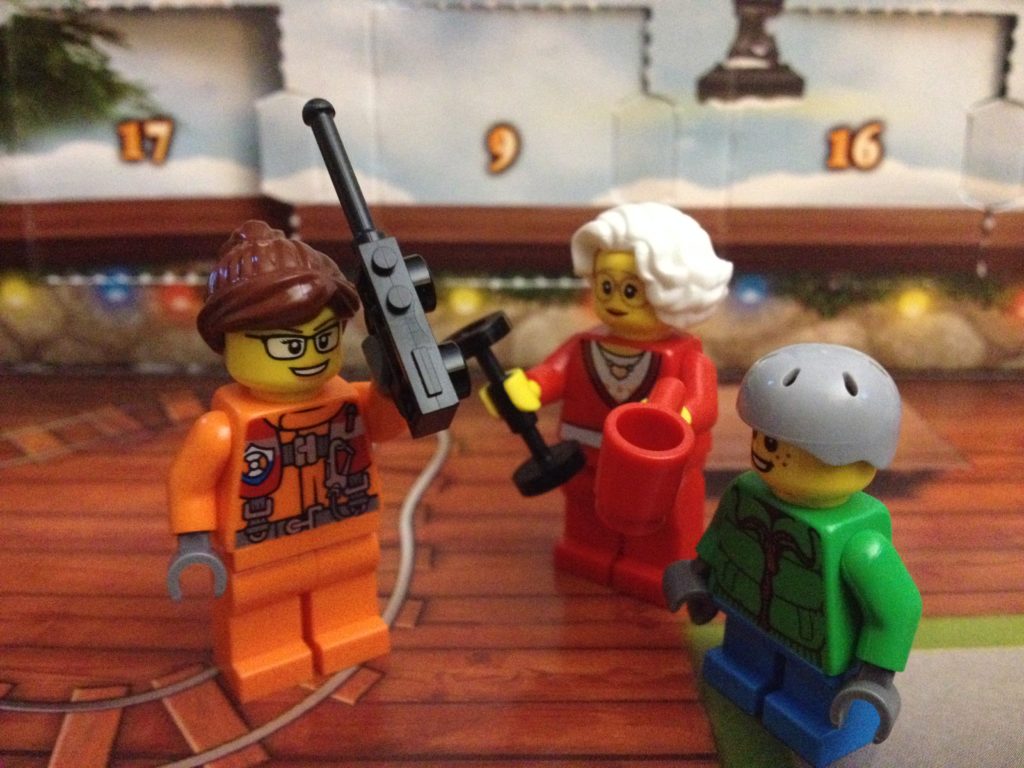 8. Lulu the Radio Lady
She's so happy and dedicated to her job…whatever her job may be.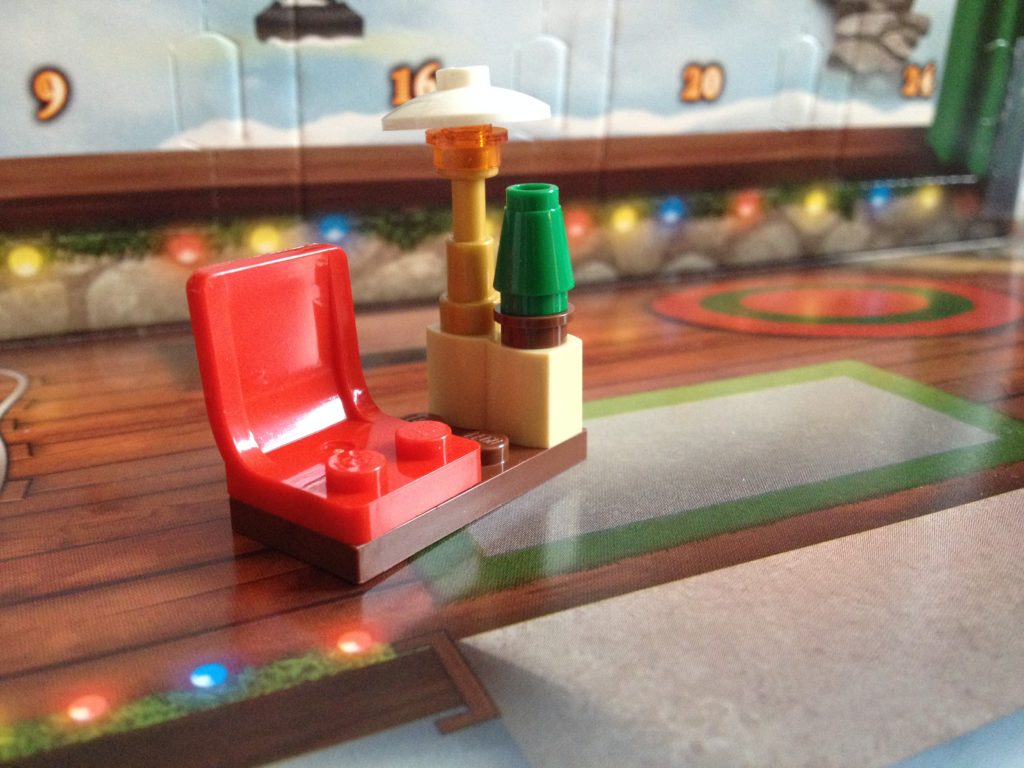 7. Chair with Lamp and Christmas Tree
I love this prefect little bit of nonsense.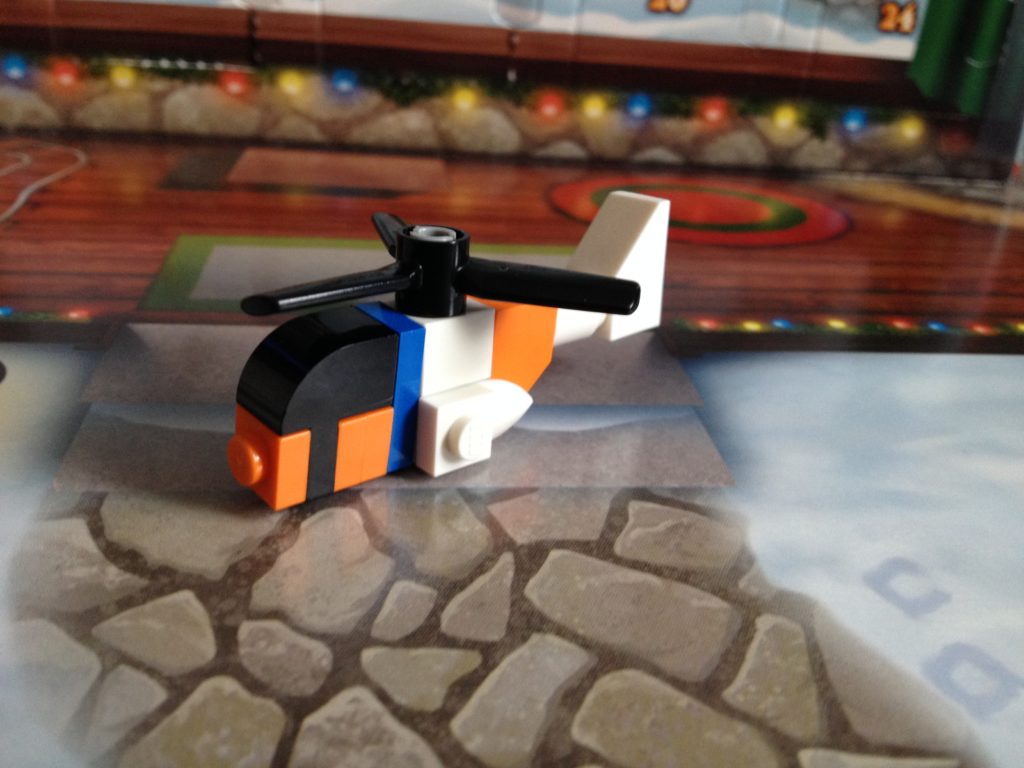 6. Helicopter
The propeller spins.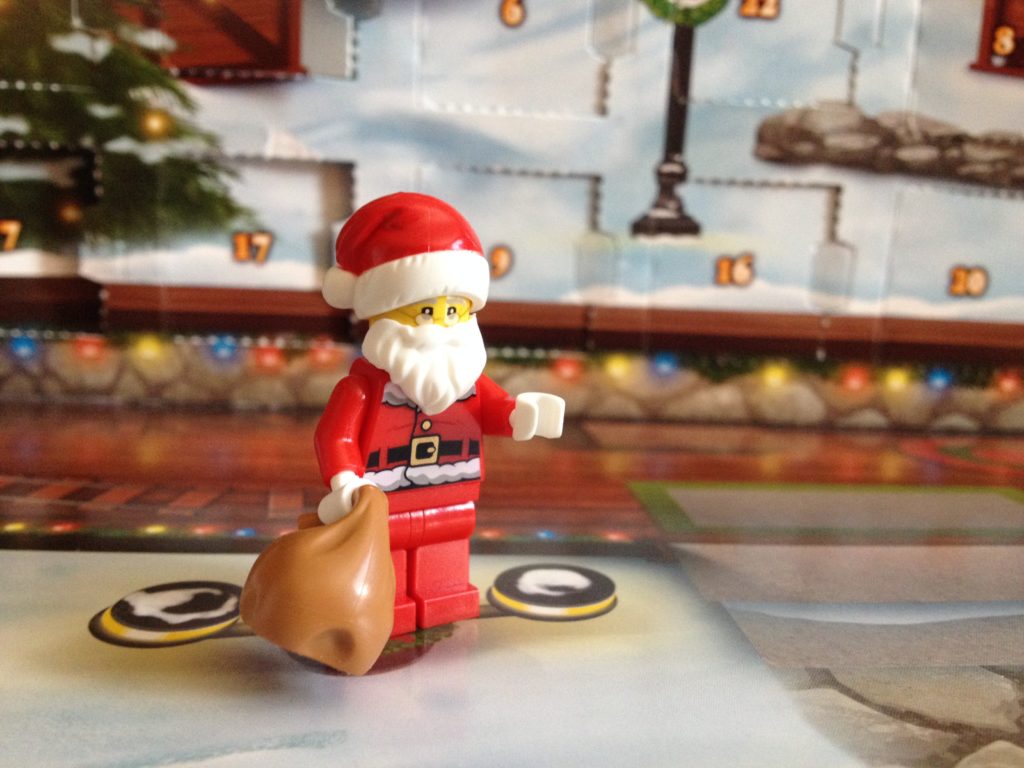 5. Santa
He's a terrific Santa, but he didn't come with any "wow" factor, like a reindeer, a star, or baby Jesus.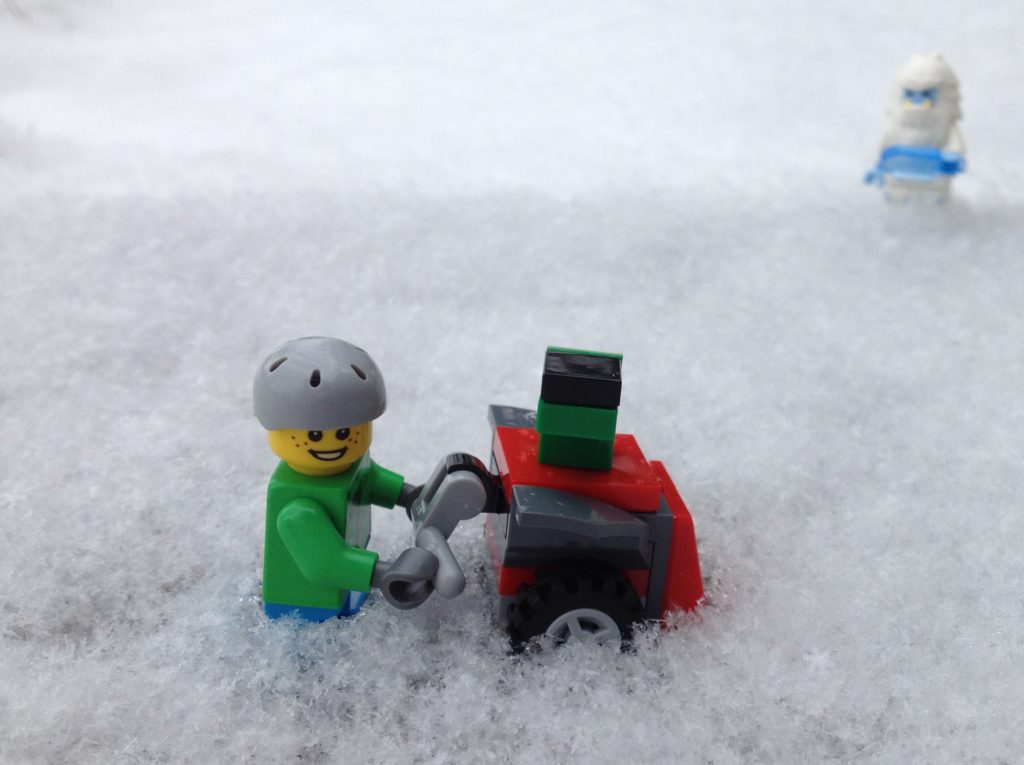 4. Snow Blower
It came during the first snow of the season, and that's not coincidence — that's dark, unholy magiks.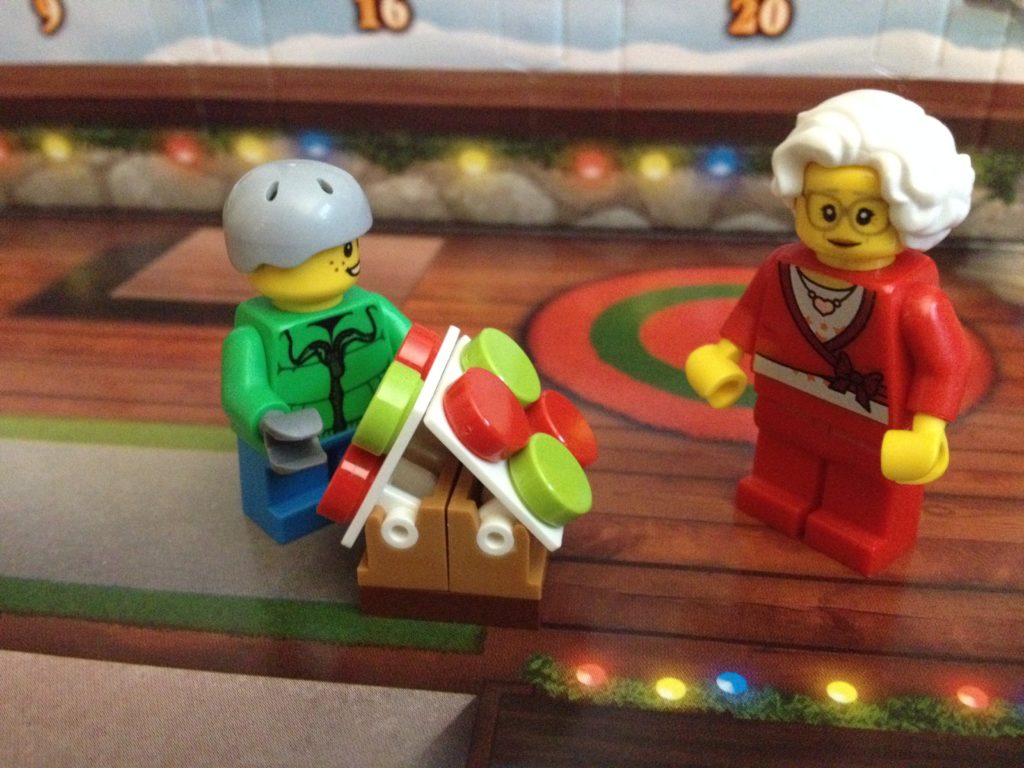 3. Gingerbread House
It's adorable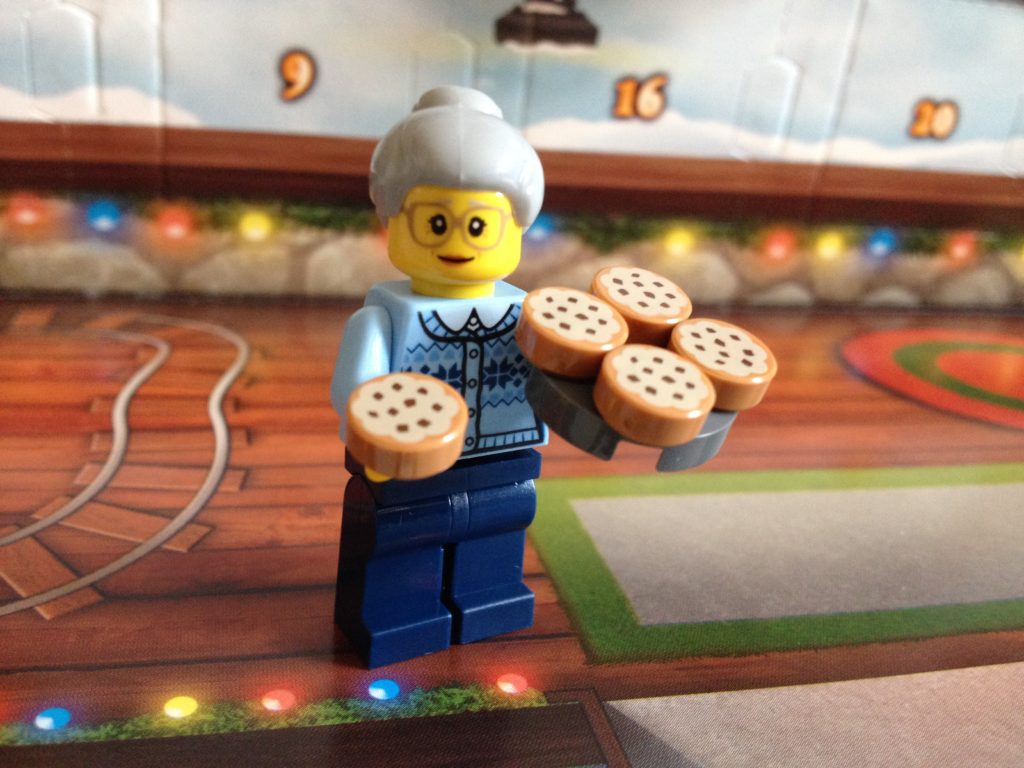 2. Ex-Mrs. Claus, Clara
A genuine Mrs. Claus in the Lego Calendar? I'm still happily surprised.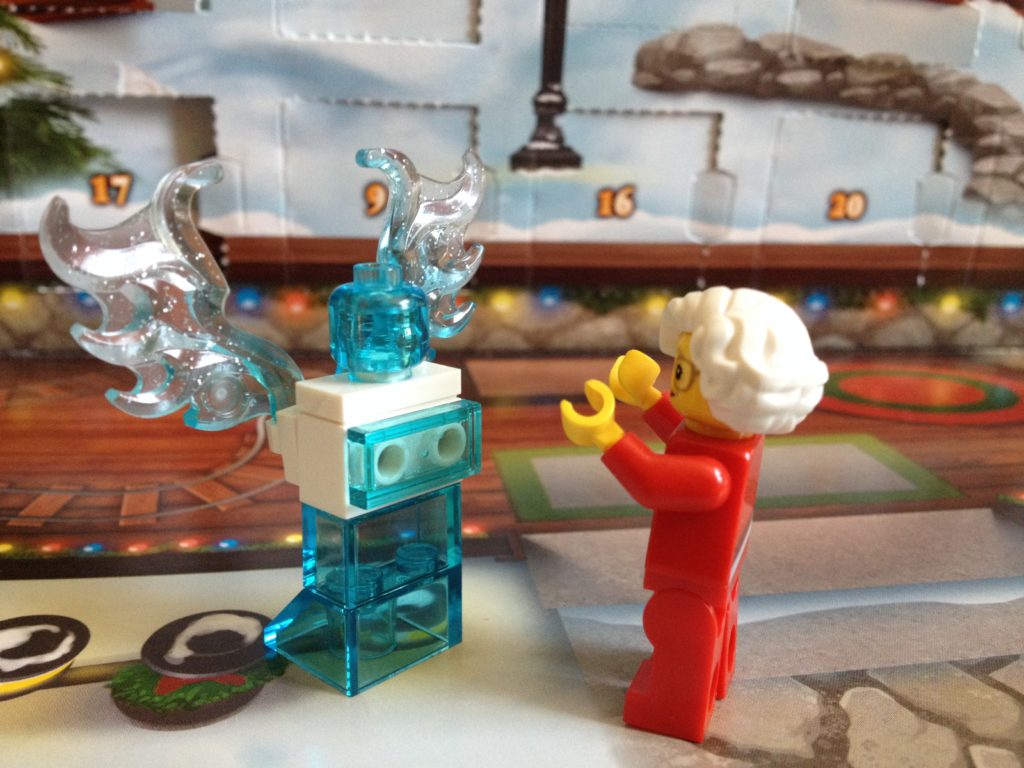 1. Ice Angel
She's made of dreams.
That wraps another year! Merry Christmas, happy holidays and have a viper New Year!
Thanks for reading along. It was a good one.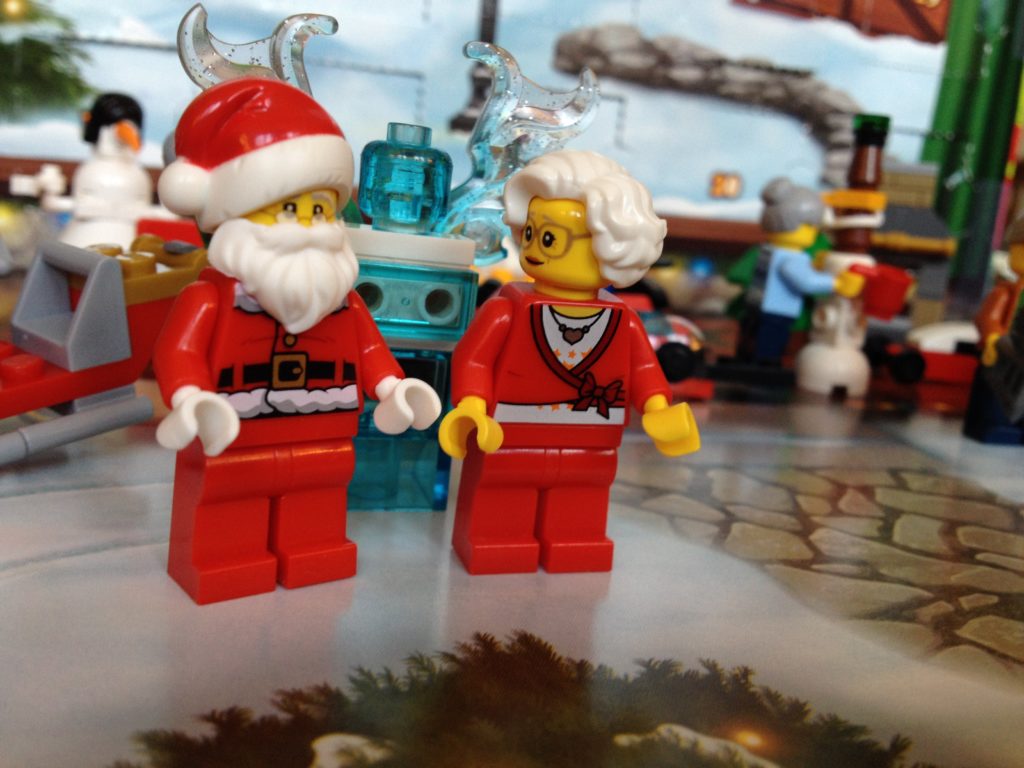 And as always, give me your money, and I will give you Power Pencils!