Like a football game in the fourth quarter with two minutes remaining and the score 14 to 49, we know who the winner is in this Lego Calendar. Nothing can beat Ice Angel. But we still gotta play out the remaining days because it's the right thing to do.
In today's calendar, we get…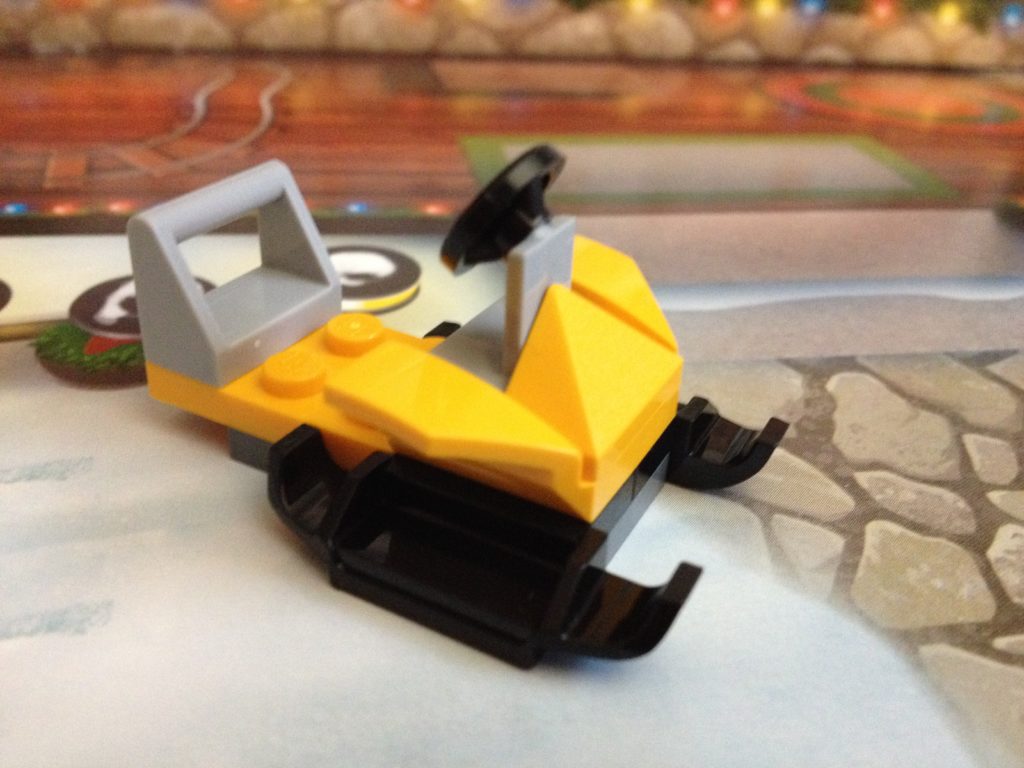 That's swell. It's orange, and has a nifty cheese pyramid piece in the front. I've made dozens of these Lego snowmobiles, and this is certainly one of the better ones.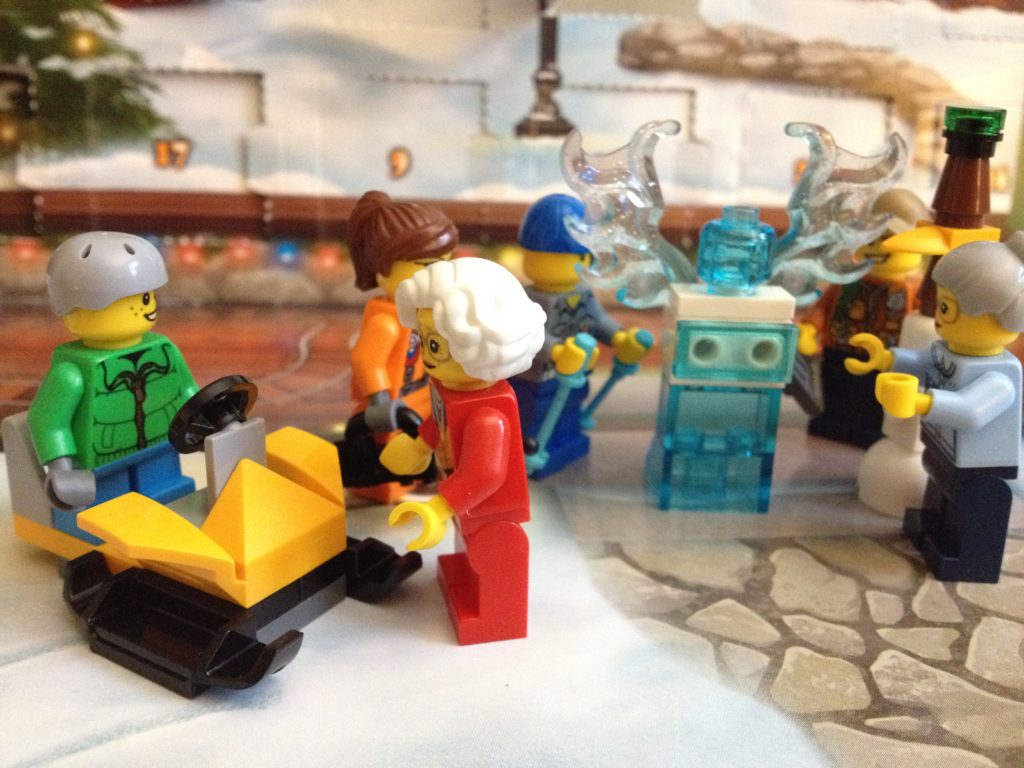 While everyone, including myself, was still in awe of Ice Angel Gilda, Delores urged Melvin to take the snowmobile out for a spin. Melvin was a little uneasy. Delores said, "Why you scared? Snow can't hurt you. It's soft. It's icy feathers made of clouds. Snow is cloud babies! Now put your big boy pants on and mount up! Stop being so scared of cloud babies."
Melvin lost control.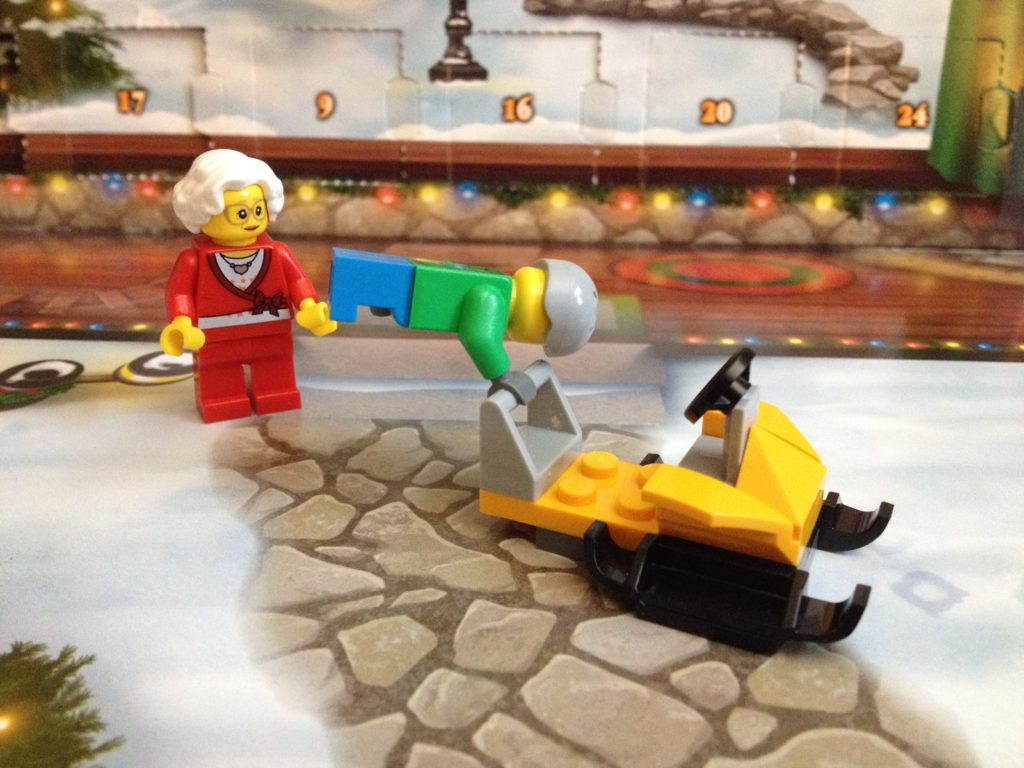 Delores yelled, "Fill your mouth with air so your head has a natural airbag!"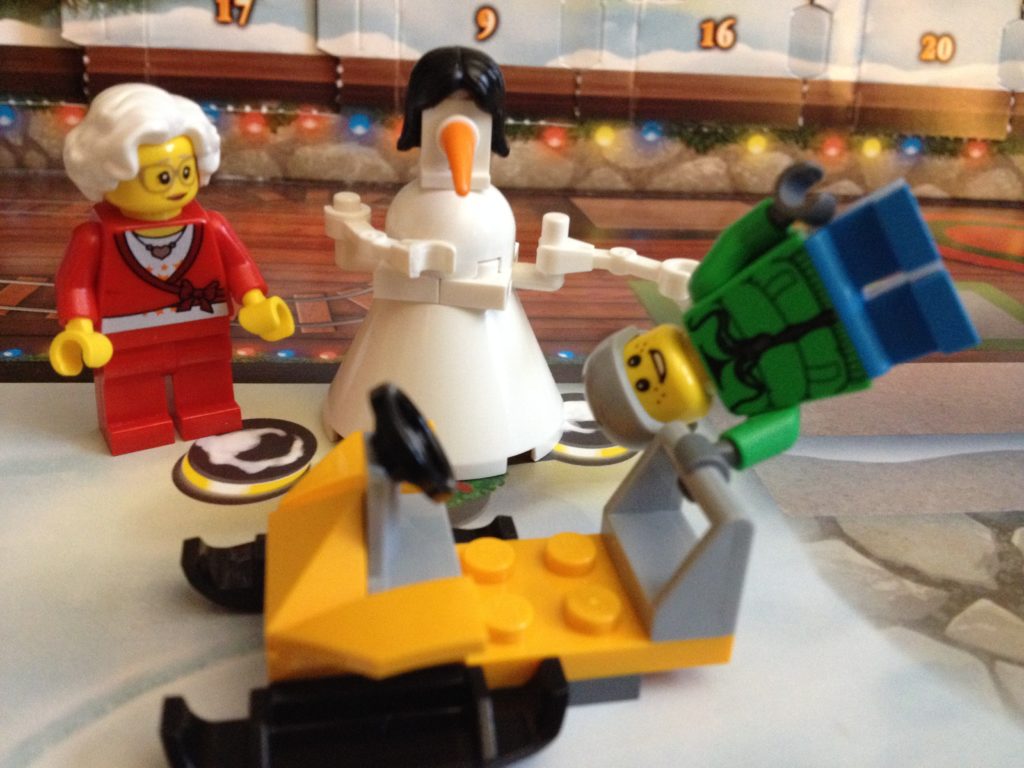 Day 22 Rating: 2 out of 5 (Points added for the cheese pyramid.)
See you tomorrow!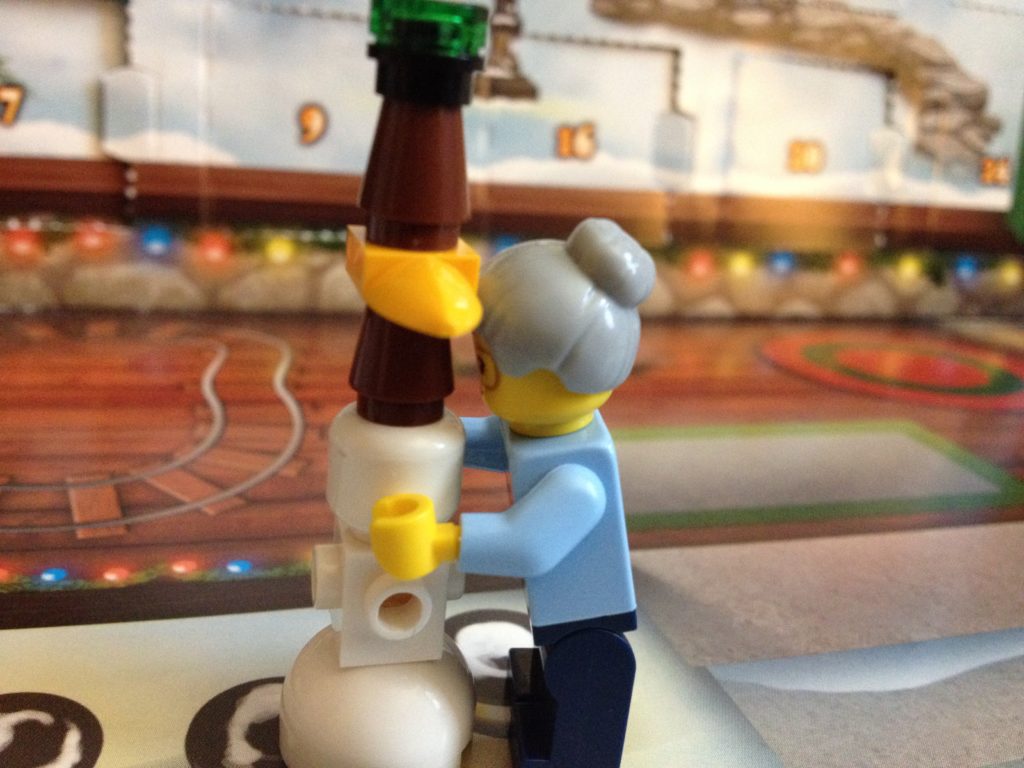 This blog is brought to you by PowerPencils.com. Give yourself a gift this year. You deserve it. I'm so proud of you.