Bad news: I'm out of Cheerios so I'm writing this BEFORE I eat breakfast and have coffee.
Good news: Today is one of the best, all-time, greatest Lego Advent Calendar items.
It's..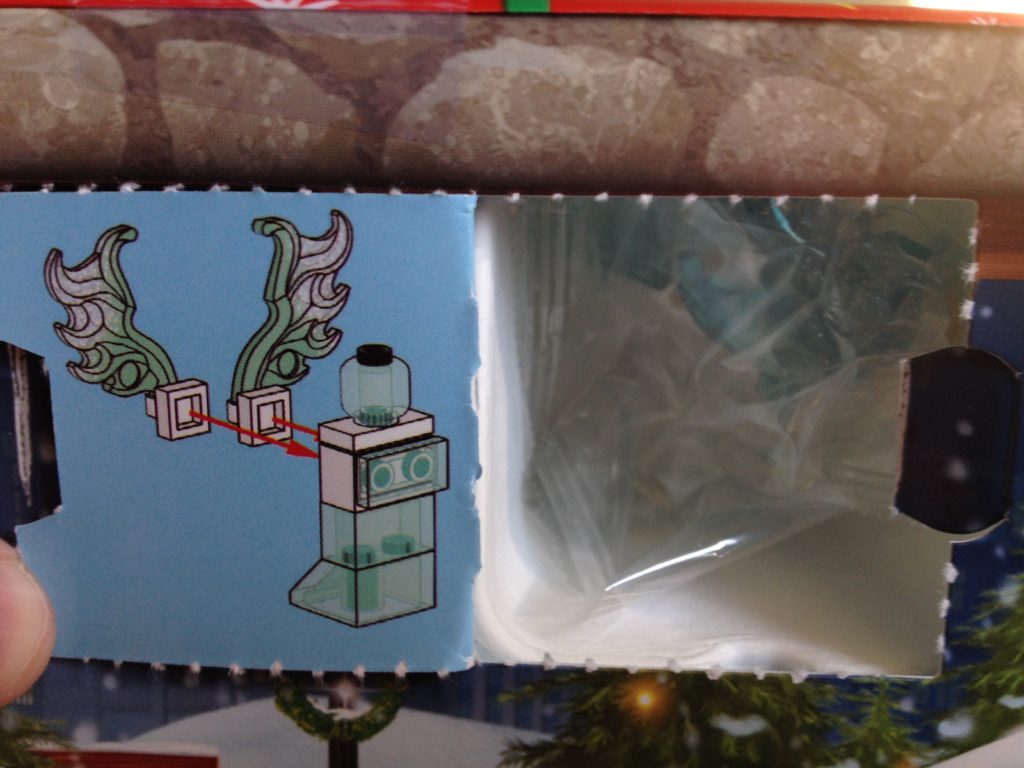 A CLEAR ICE ANGEL!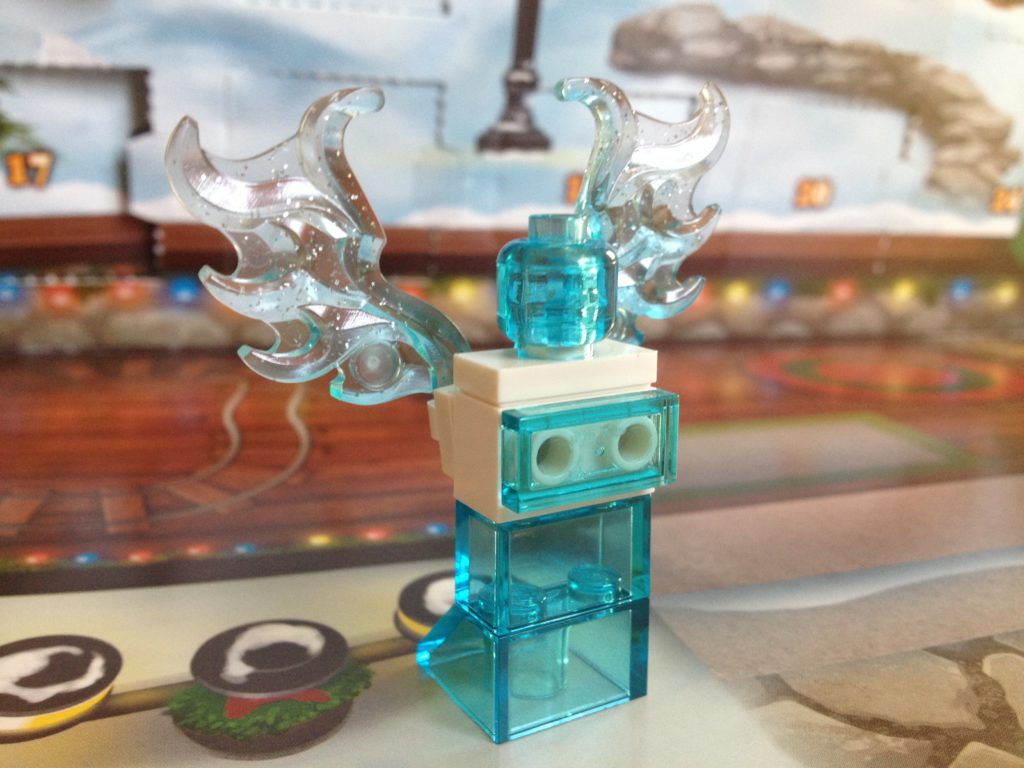 Clear peices! Sparkley wings! This…it's…this is too much.
I love clear Lego pieces. I love them. I cherish them. They are magical, translucent gems made of the finest crystalline plastic mined from a mountain you won't find on any map.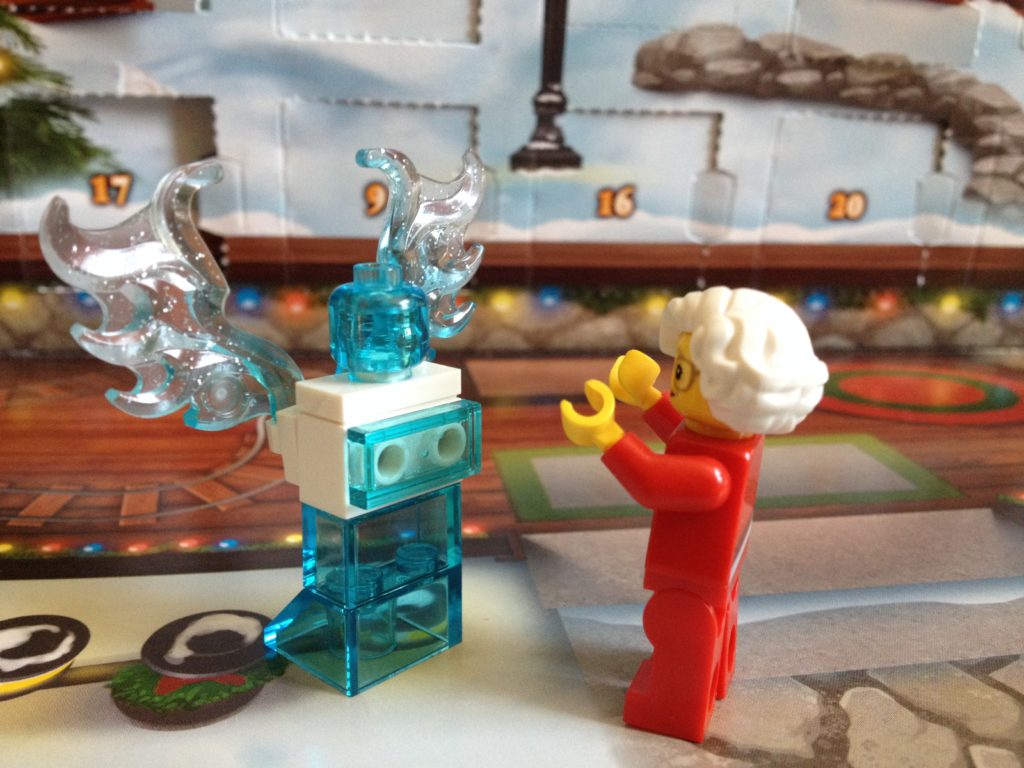 During these calendar openings, I've discussed my love of clear pieces and whenever even the tiniest specks of clear pieces is included in a daily item, I smile and marvel at the beauty. And now? To receive an entire creature, a heavenly being made of special, clear pieces, on this, the darkest day of the year, is proof enough to me that the world is a good thing.
I'll name her Gilda.
Photos do not do this justice. Prose doesn't do this justice, either. So here's a poem I wrote.
Invisible Ecstasy
By Daniel Adam Bergstein
Tears of joy frozen in time
Clarity made real
Ice will melt. Glass will shatter.
Yet Lego are a magic matter.
And I bet clear pieces help you jump high!
Even Delores was impressed, saying, "You know what your problem is? Abosolutely nothing!" She then added, under her breath, "Although, it kinda looks like I can see your boobs, dear."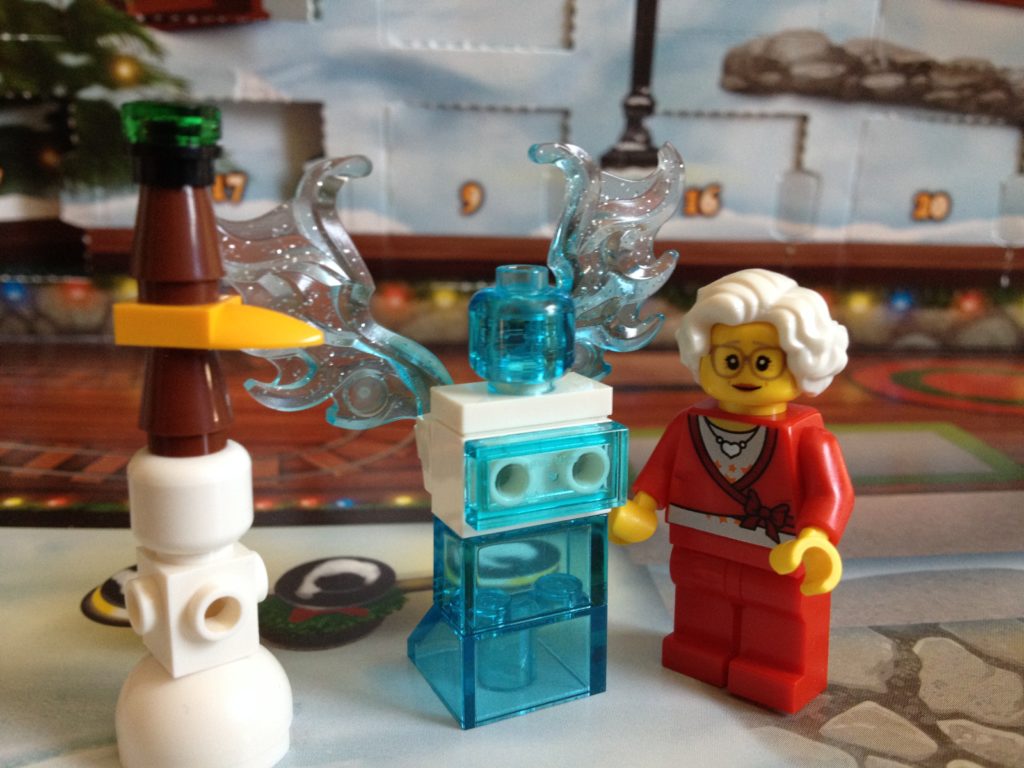 Yesterday's Maniac Killer is not a killer at all. Don't you feel bad for judging? He's an ice sculptor and this is his creation! And I will show him the respect he deserves.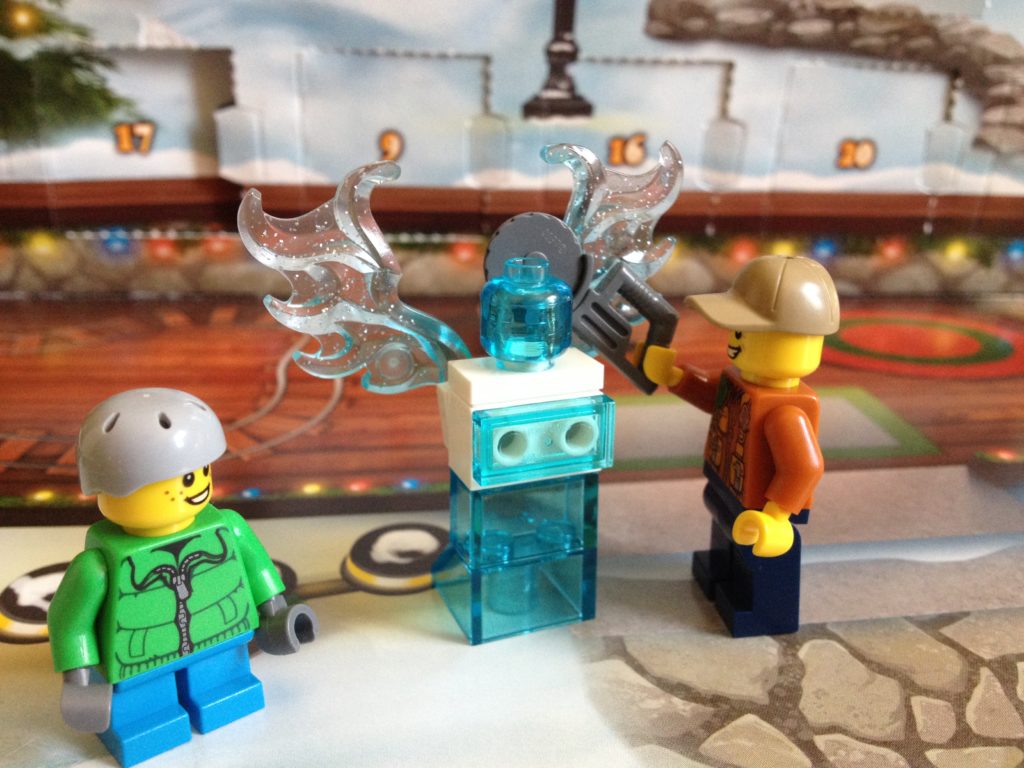 Clara wasn't sure what to do, so she worshiped the angel and offered her cookies.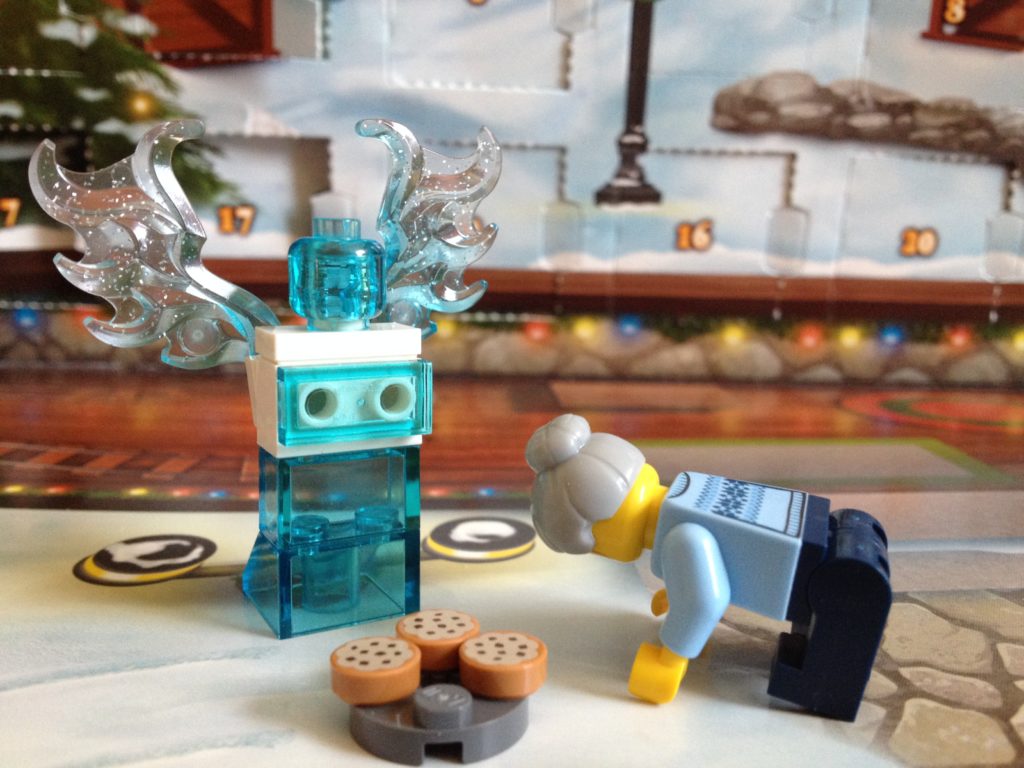 The angel is clearly one of the best items these calendars have spat out over the years, along with Naked Shower Santa, Jetpack Astronaut, Reindeer AT-AT and Robot Snowman.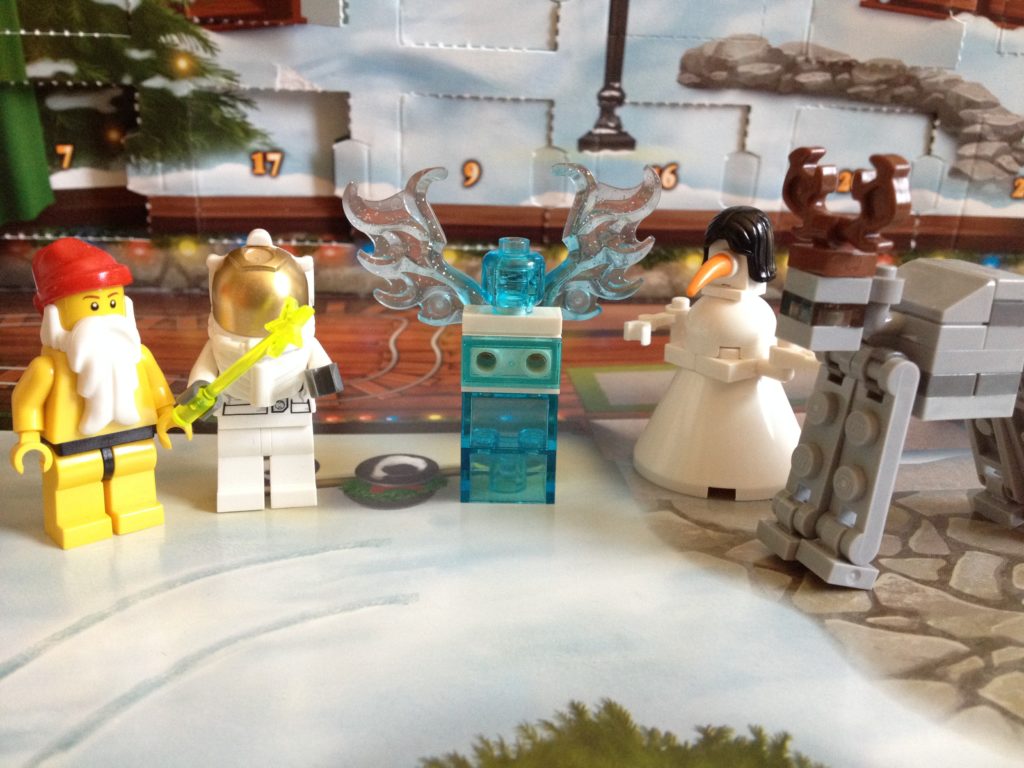 These are the All-Stars. My desk is so lucky to have them standing on it all year long.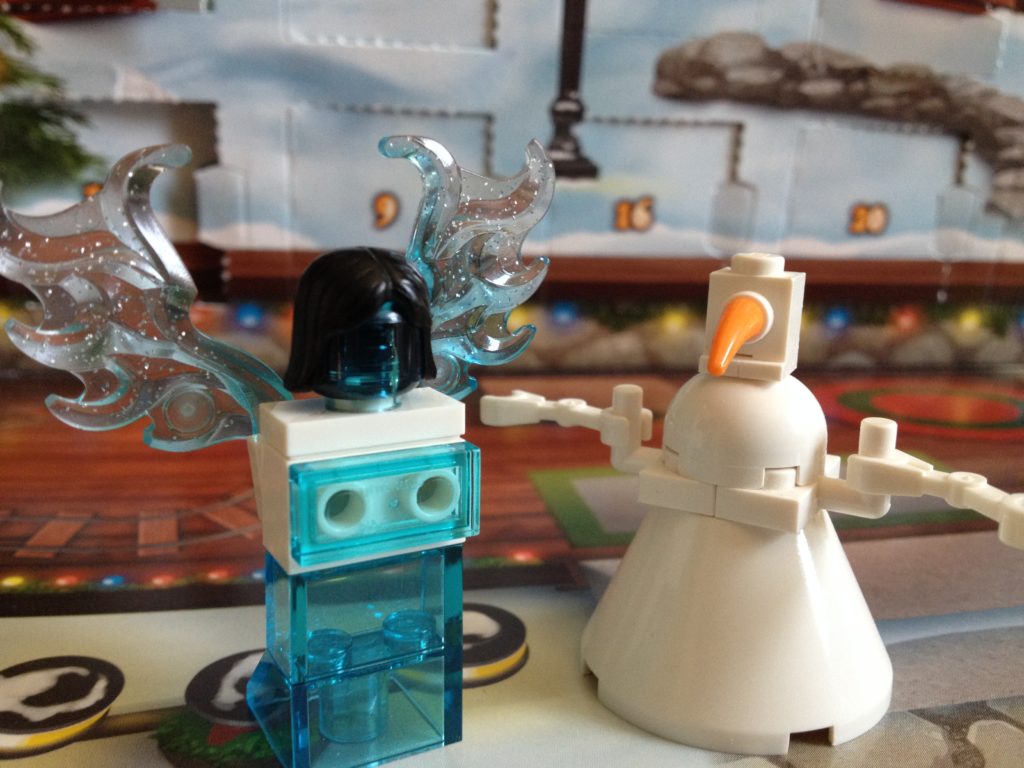 Side-Note: If you are opening the calendar at home, be careful. If you put Robot Snowman's hair on the angel's head, the hair gets really stuck. I needed to use tweezers to get it off. I looked online and it seems no one beside me has had the problem of "Robot Snowman Hair Stuck On Ice Angel Head." But thought you should know.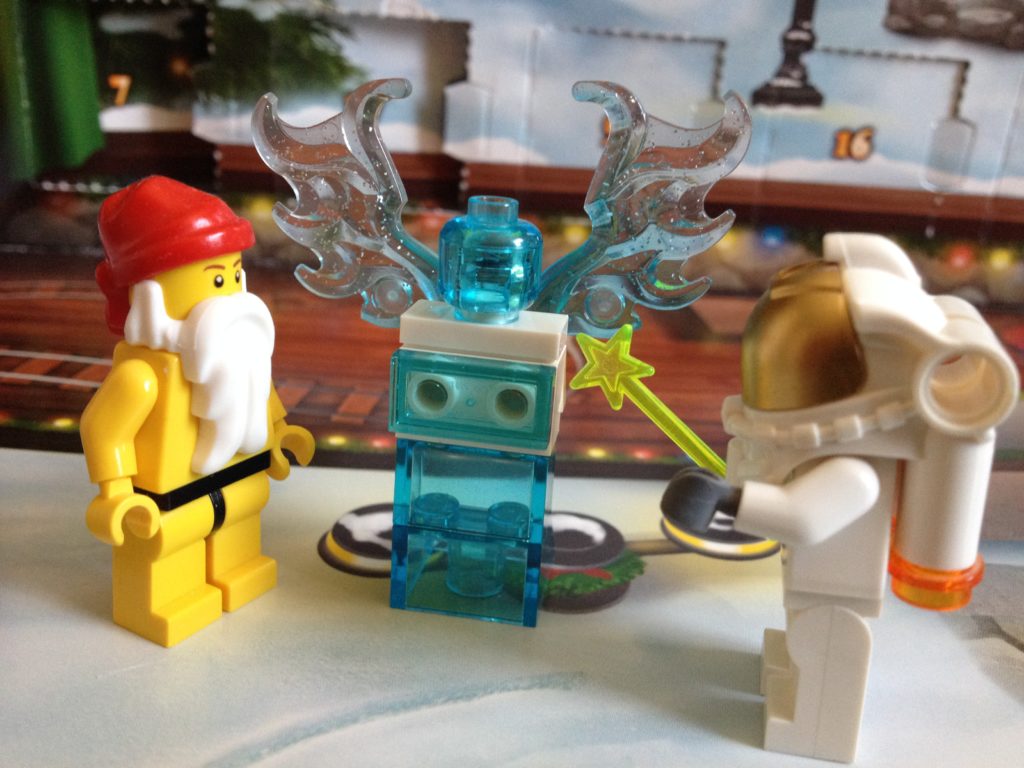 Day 21 Rating: Rainbow out of 5. (Numbers fail me at times like this.)
See you tomorrow!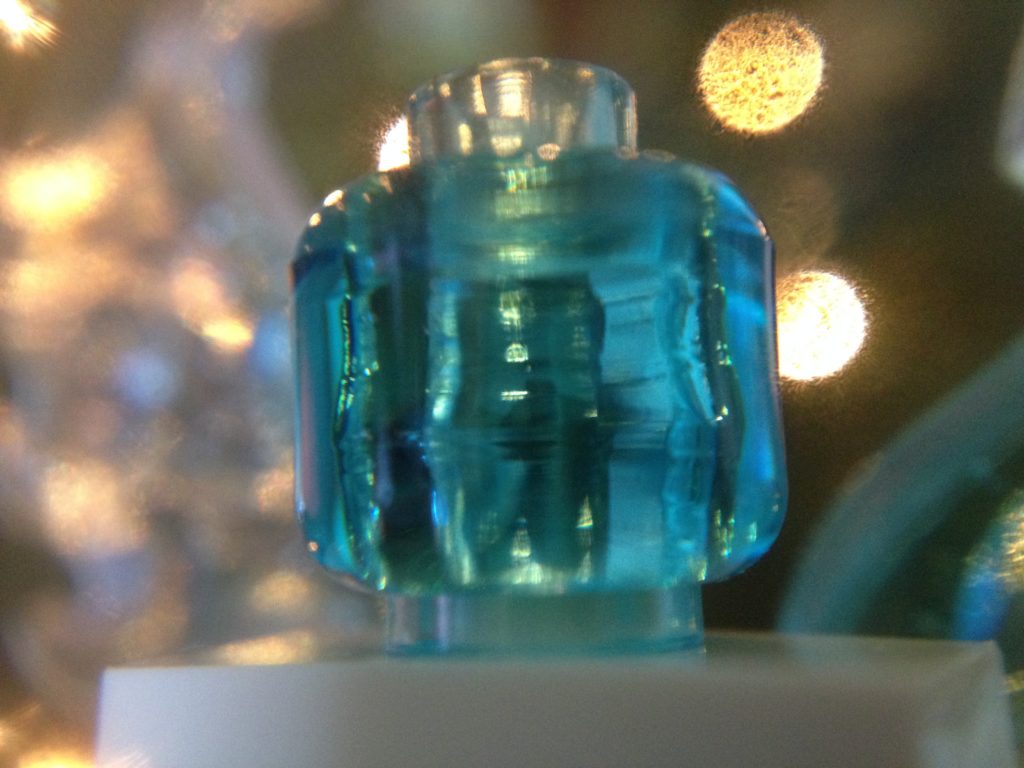 This calendar is brought to you by PowerPencils.com! Magic pencils are just as great as magic clear Lego angels.