Thanks to everyone who ordered Power Pencils this holiday season!
I have to run off to the post office and send out the last of the orders. I expect the line at the post office during lunch to be short and there will be happy people handing out free eggnog and cookies as every customer is treated to a back massage and a puppy! Yay! Post Office!
In today's calendar we find…
I've built more than my share of Lego Christmas trees, and this one seems just about the same as all the others. It works. It's sturdy. It's green. It tastes like plastic — all the things you'd want from a Lego Christmas tree…except a top.
In past calendars, the Christmas tree topper comes at a later day, and sometimes it's presented via jetpack astronaut! I'm curious how this tree will "end."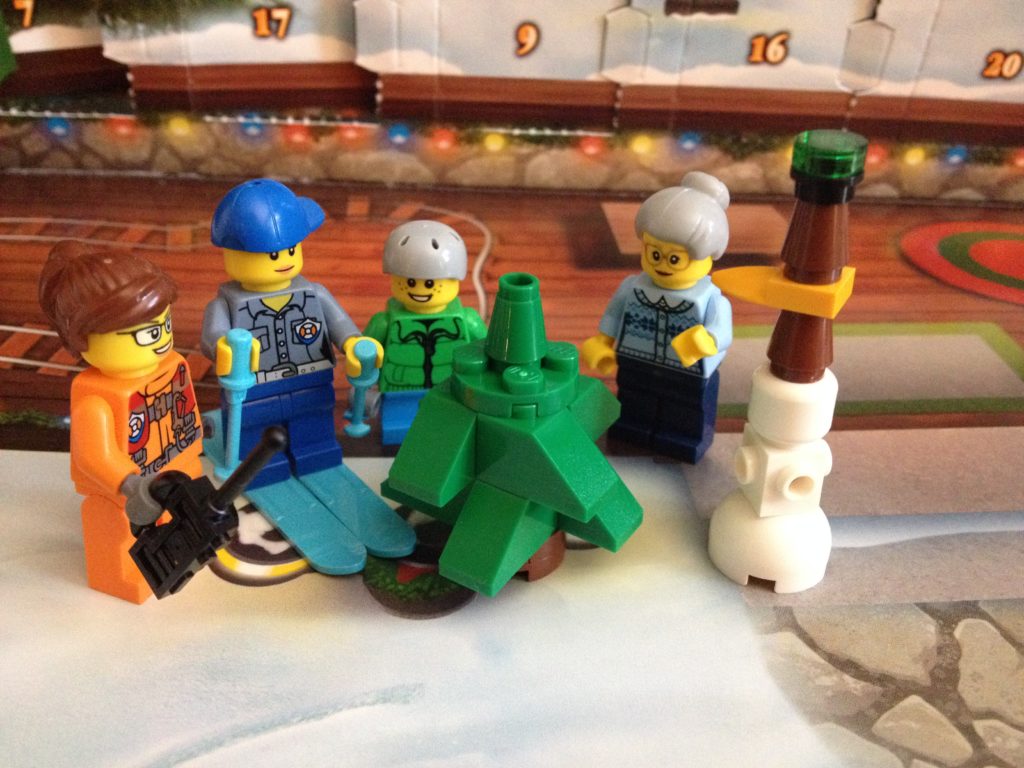 While I know there is probably a tree topper coming soon, the people of this Lego world don't know that. They see only a dull, topless tree. And they were bummed. Delores then yelled, "I got this!"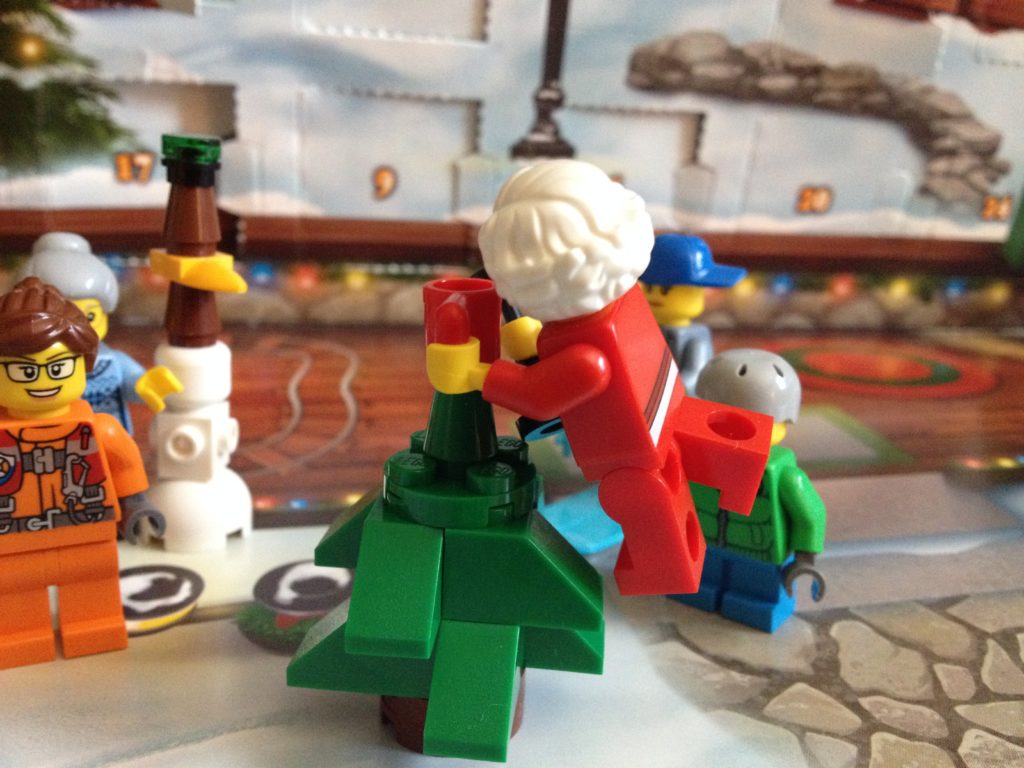 She ran and jumped and added her mug to the top, declaring, "What? I did what you were too afraid to do yourselves! I saved Christmas! So don't be looking at me like I just dissed Taylor Swift!"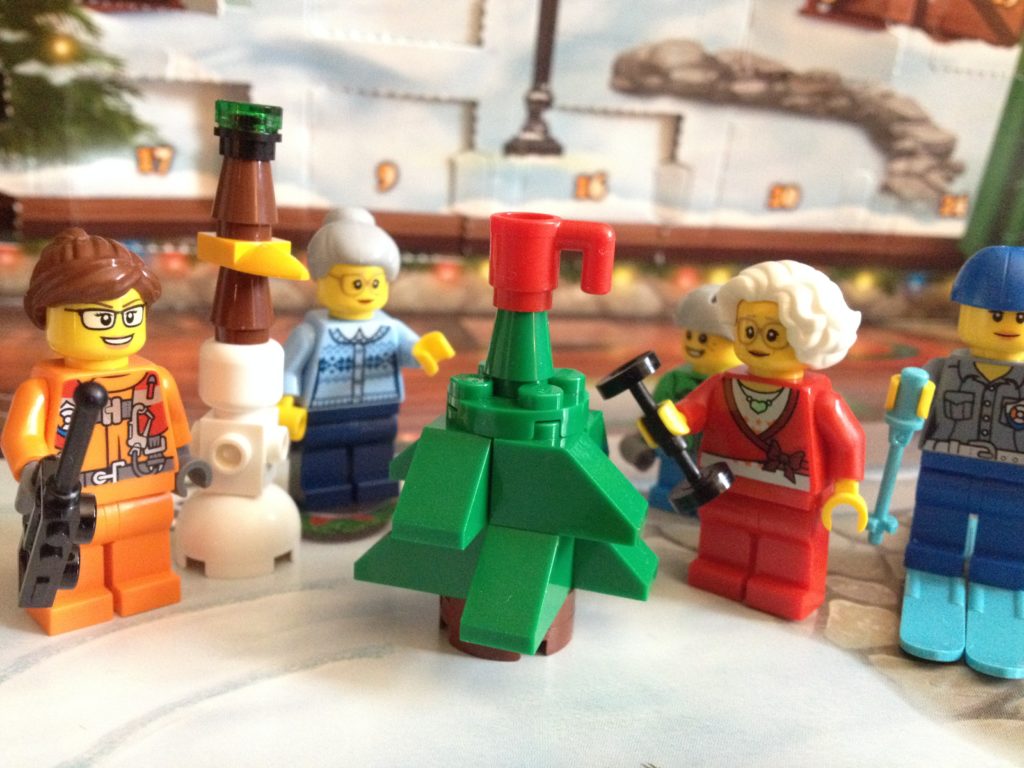 The others then gathered to discuss a possible intervention.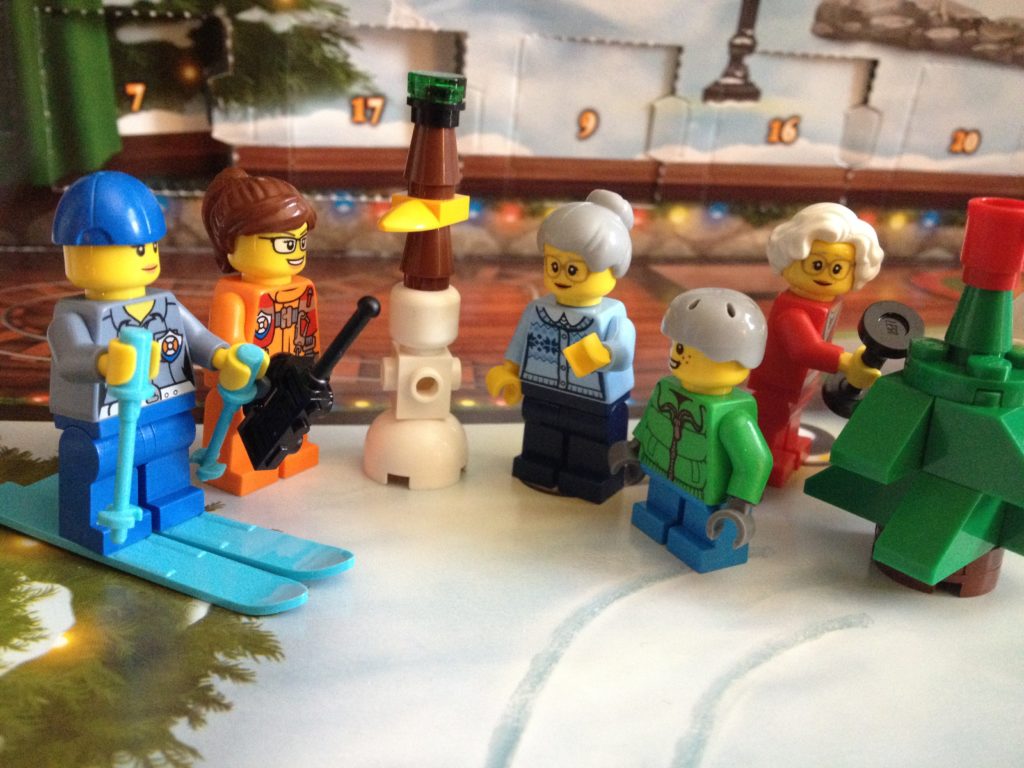 I was told that Lulu the Radio Lady may actually be part of the Coast Gaurd, as she has a life preserver icon on her badge. Flame has that same icon. And now I'm wondering if Lego isn't passing off non-Christmas ocean cops as Winter Wonderland Warriors.

Instead, I choose to believe these inflatable circle designs are not life preserver, but snow sleds.
See how I fixed everything with my imagination muscle!
Day 19 Rating: 2.9 out of 5 (I get what I get, and I don't get upset.)
See you tomorrow!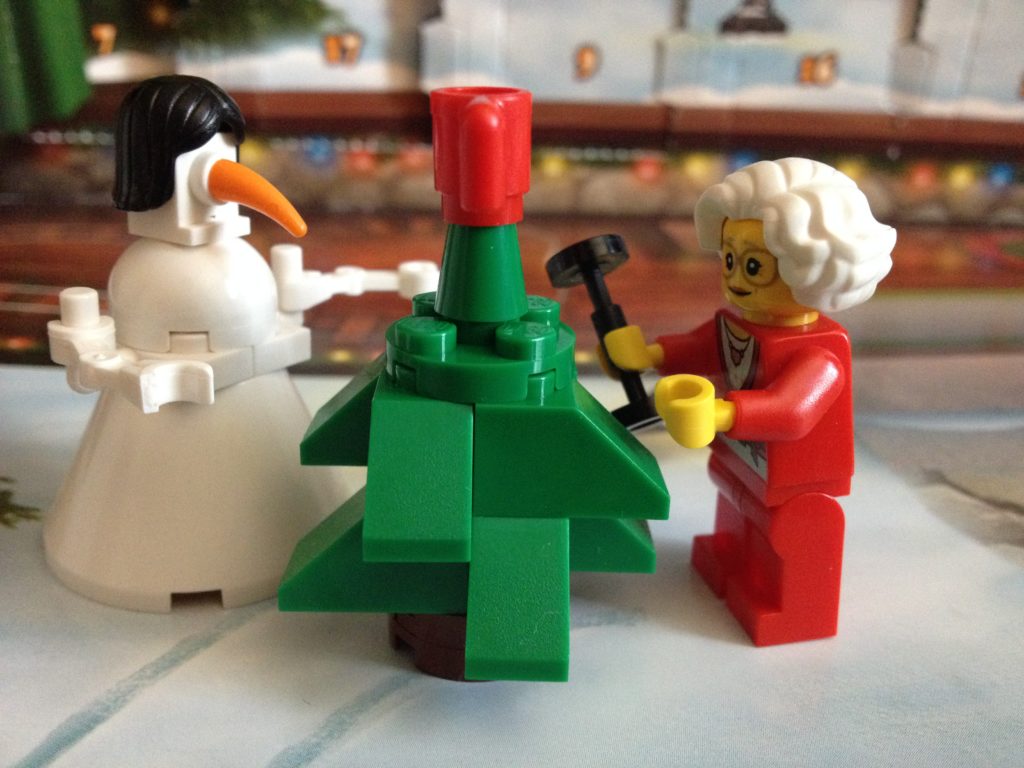 This blog is brought to you by PowerPencils.com! You missed the Christmas deadline! While you can, and should, still order Power Pencils, I cannot guarantee Christmas delivery.