I bet Santa hates the Polar Express. Here he is on the busiest day of the year and Tom Hanks comes along with a train filled with sugared-up tourists. Santa doesn't need that right now! He needs to focus. He needs to get in the zone.
It's like running up to Adele right before she goes on stage in front of the whole world and saying, "I didn't like your music until right this minute because now I believe! Hey?! Hey!? Can I get a picture?! Can you call my mom and leave a message? What soap do you use?!? Can I have a bell?! A bell from Adele! Ha! Why you not laughing?"
Santa's a good sport about it, but if you look closely, you can see him roll his eyes when the kid asks for bell. A bell? Come on, kid. Santa has real work to do. When the kid grows up and is working as a lawyer or something, I hope Santa comes during the kid's busiest day and just hangs out asking questions and poking around the office.
Today in the calendar we get…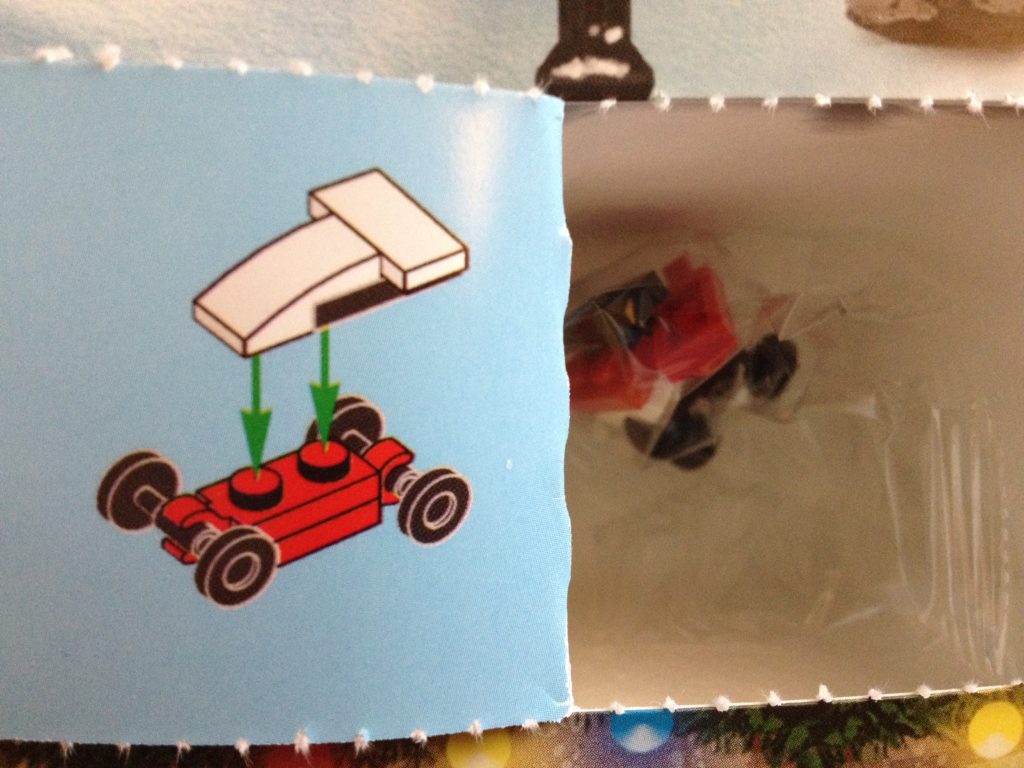 A Race Car!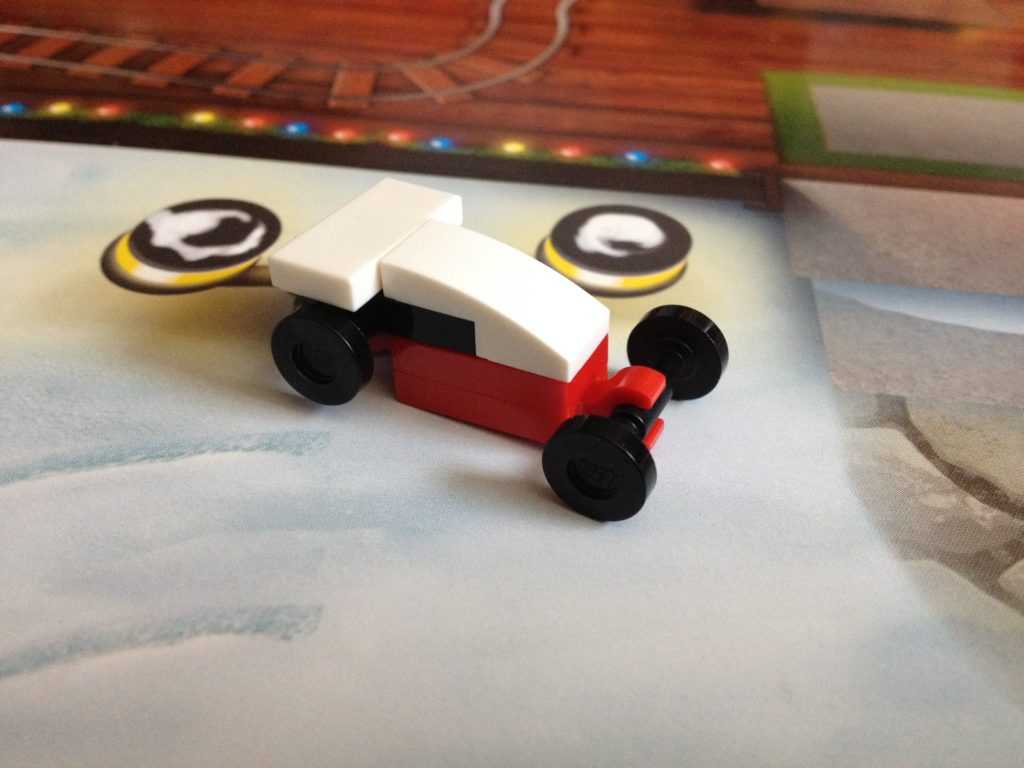 Eh. It's not that great.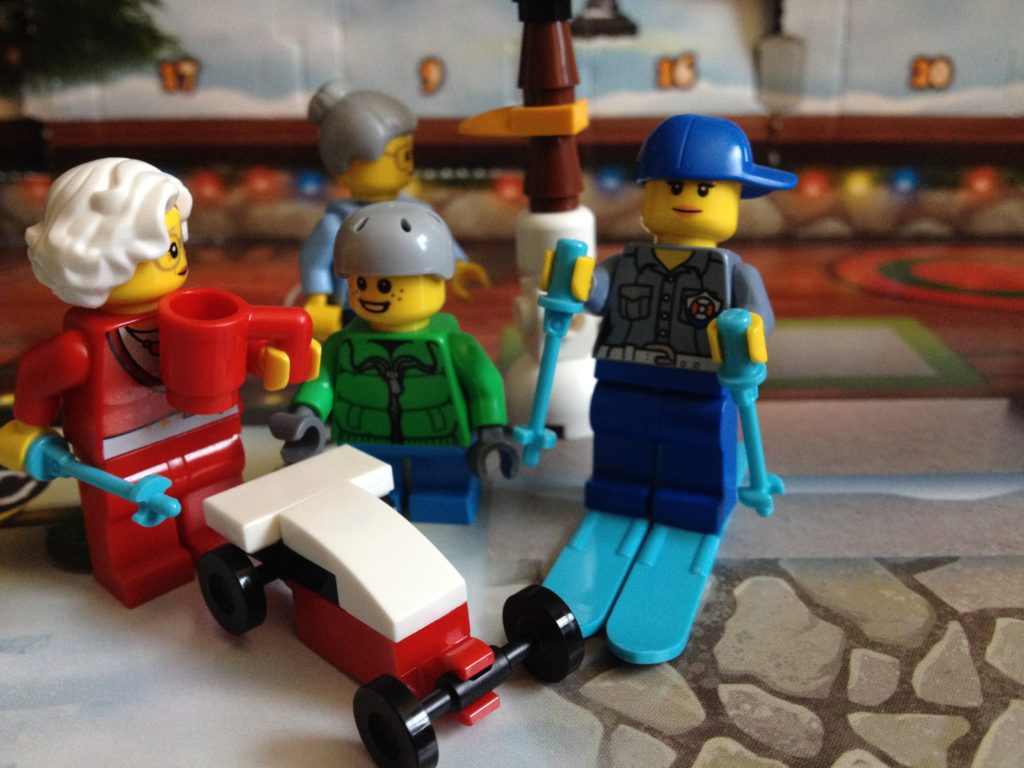 On the plus side, the wheels look like weights. Delores grabbed one and said, "You know what your problem is? Weakness."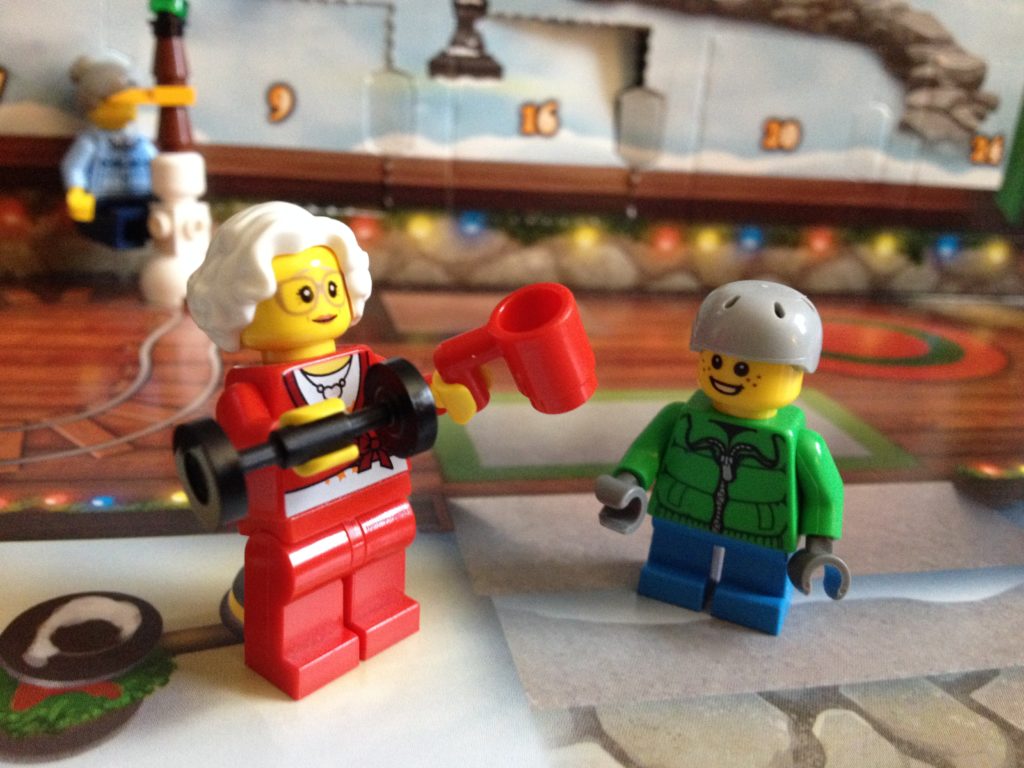 She kept pumping iron, saying, "Because on the 13th day of Christmas, my true love gave to me…osteoporosis!"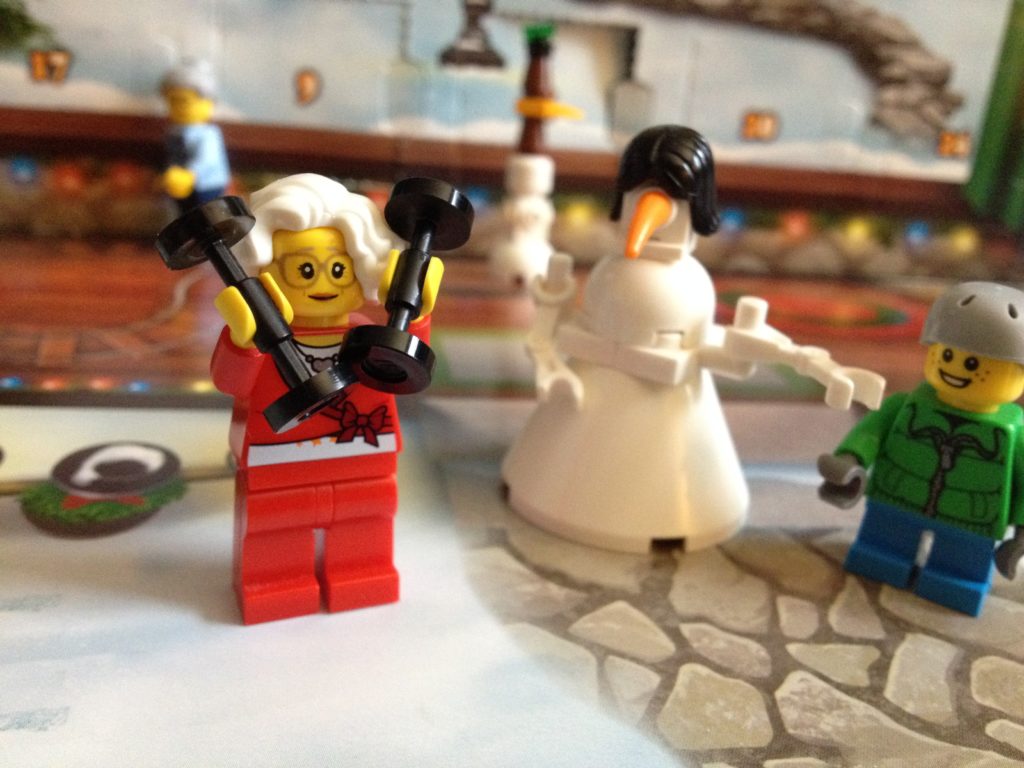 Day 16 Rating: 1.6 out of 5 (Points deducted for it being dumb.)
See you tomorrow!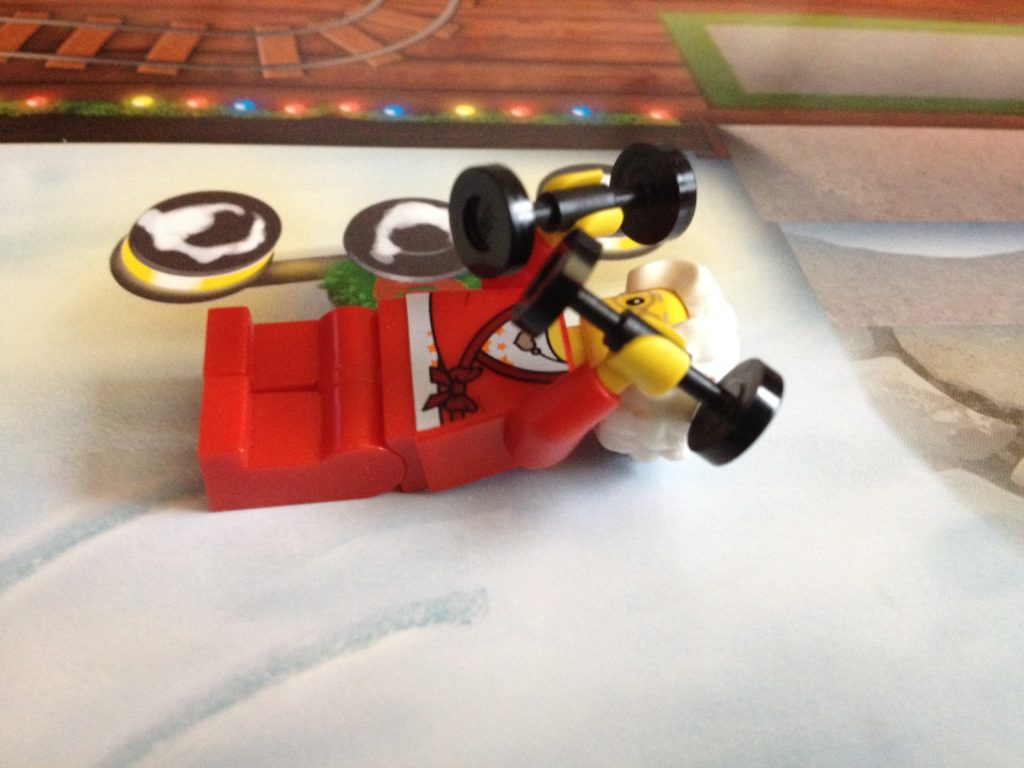 This blog is brought to you by PowerPencils.com! You only have THREE DAYS to order and get the pencils shipped before Christmas! Don't wait!