Dunkin Donuts has this holiday donut called "Frosted Sugar Cookie" and it's disgusting but also delicious. Filled with a sugar slime that looks like gravy and topped with crumbs of…something…the donut seems to have been created by a a class of second graders who were told to make their own breakfast.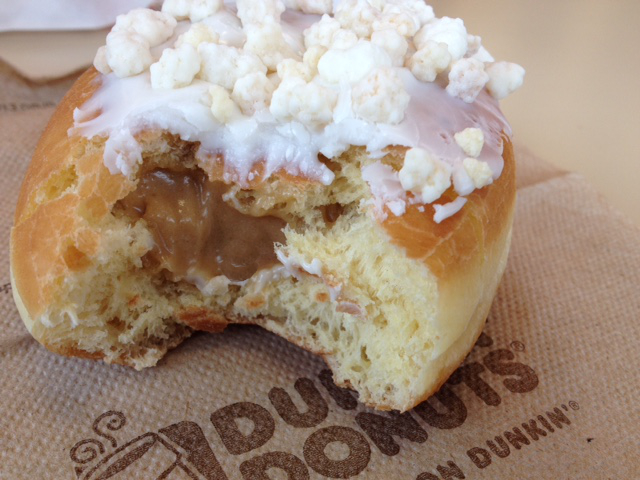 If you need your monthly dose of sugar in one easy-to-eat mound, then I recommend this donut. All the sugar is what Christmas is about!
In today's calendar, we find…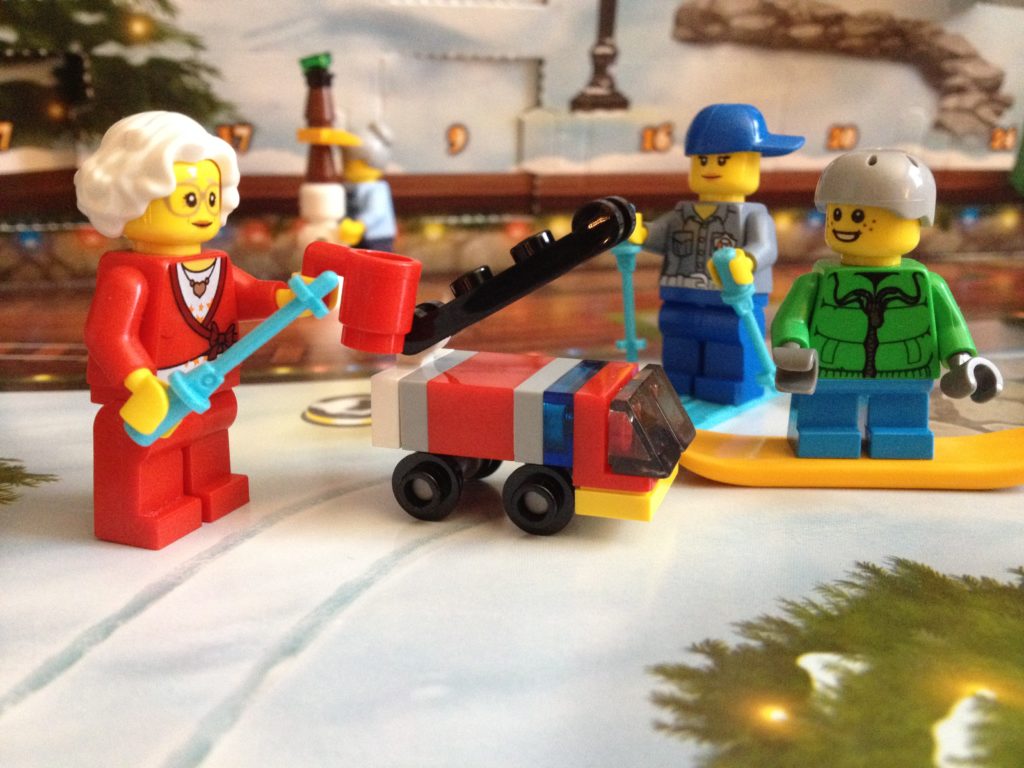 It's a nice little firetruck.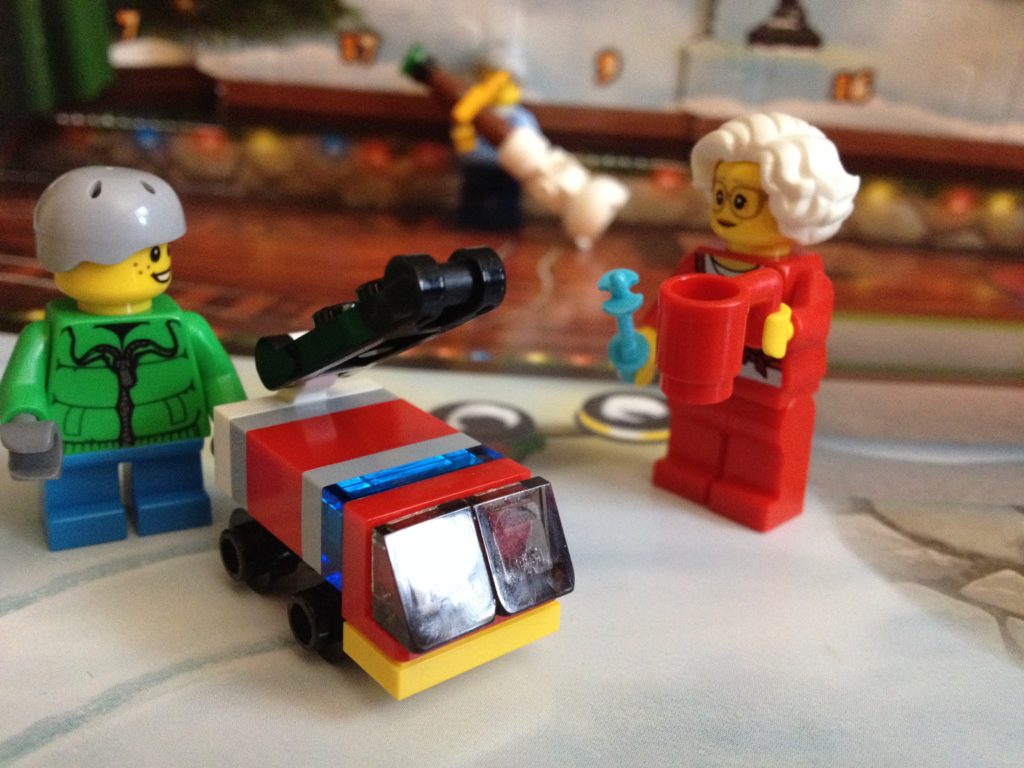 Delores told Melvin, "You know what your problem is? You think too much! Just get up there and climb the ladder! Don't punk out of me now, man!"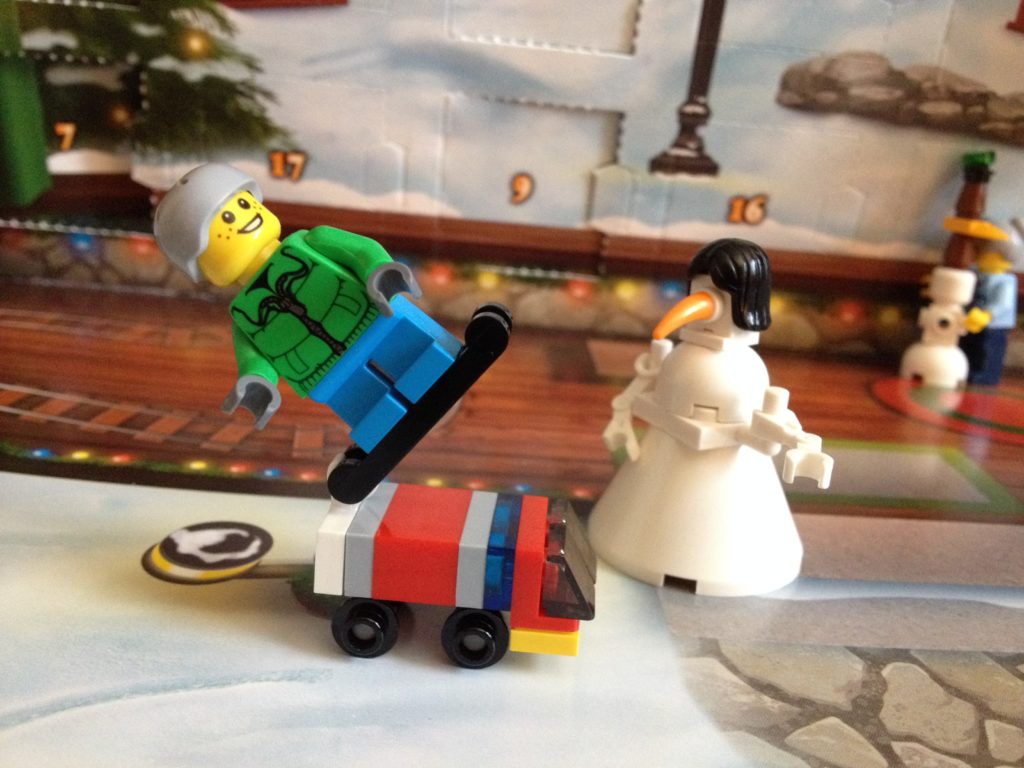 Day 15 Rating: 3 out of 5 (Points added for the ladder that moves!)
See you tomorrow!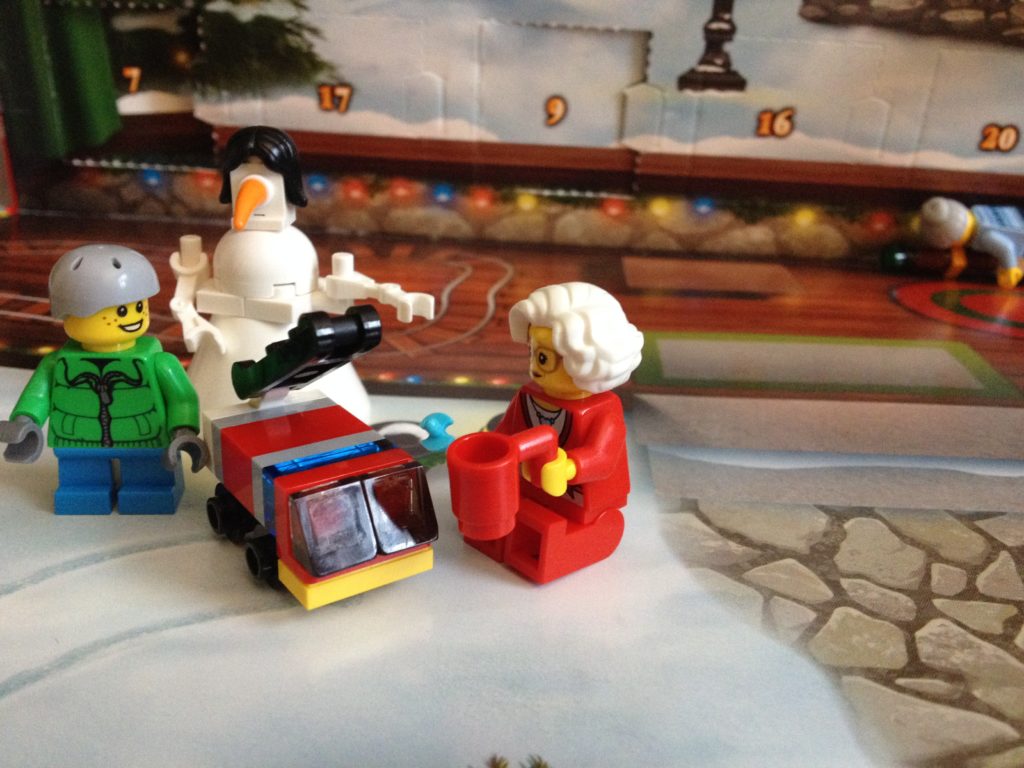 This blog is brought to you by PowerPencils.com! The deadline for Christmas delivery is December 18th!