Minutes after posting yesterday's blog, I realized the Gingerbread House can also double as a holiday board game.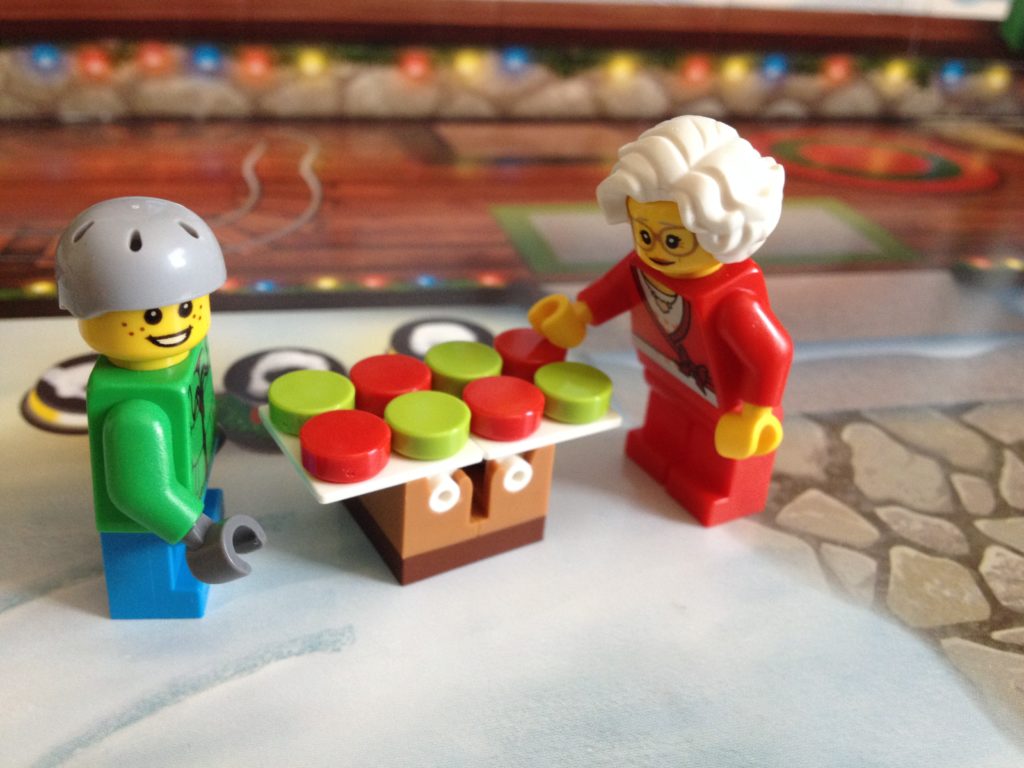 Mrs. Claus called it "Ho-Ho-Go" but Melvin suspected she was making up the rules as she went.
MRS. CLAUS: Now, I attack W-7.
MELVIN: W-7?
MRS. CLAUS: Yes, dear. I attack W-7 with my Alliance Army. I win. I get $40.
MELVIN: Oh. Okay.
MRS. CLAUS: $40, dear.
MELVIN: Real money?
MRS. CLAUS: I'm sorry dear. Would you rather play dot-to-dot coloring book? Maybe have a rousing round of pretend tag? Or did you come here to play the game?
MELVIN: When is Mr. Claus coming home?
MRS. CLAUS: You can win your money back. Double or nothing. I'll even give you eight bonus cards and corn abilities. Shall we go again!
MELVIN: I don't understand what's happening in this game.
MRS. CLAUS: You'll get the hang of it. Set up the golf balls and I'll deal out the murder suspects.
Now that the Gingerbread House can double as a game board, it's officially the best piece of the calendar so far.
We're due for another figure, unless this entire world is Mevlin's to rule. Who is hiding behind today's door?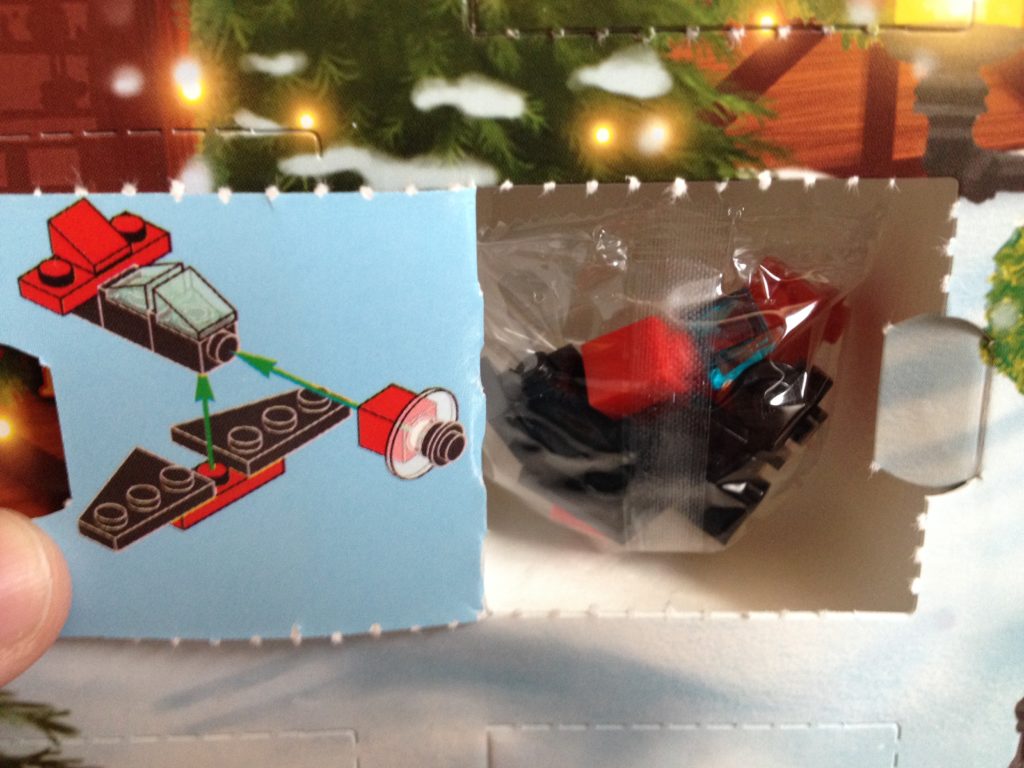 A Stealth Jet Fighter w/ Clear Piece!?!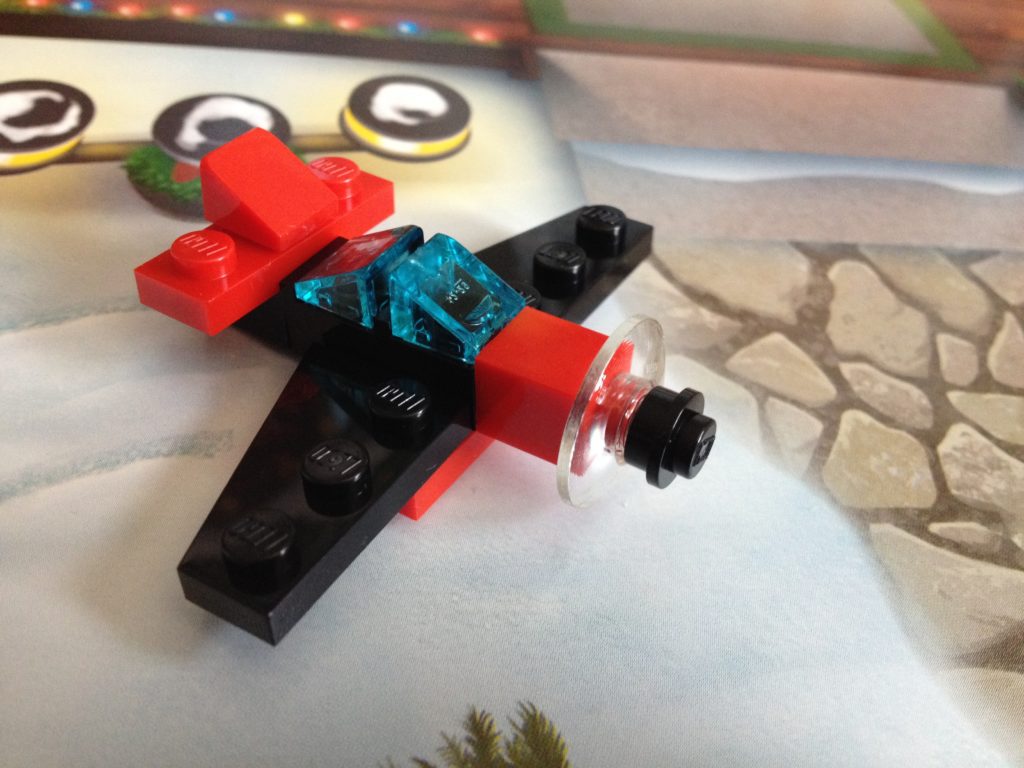 Didn't see this one coming…because it's stealth. It's hard to photograph the style and intensity of this war machine. This giant toy jet is aggressive, angry and wonderful.
Mrs. Claus pretended to be uninterested, saying, "Oh. That's nice. One of those army thing-a-ma-doos. Hmm. I'd better go make cookies." But she secretly couldn't wait for Melvin to go to bed so she could play with it.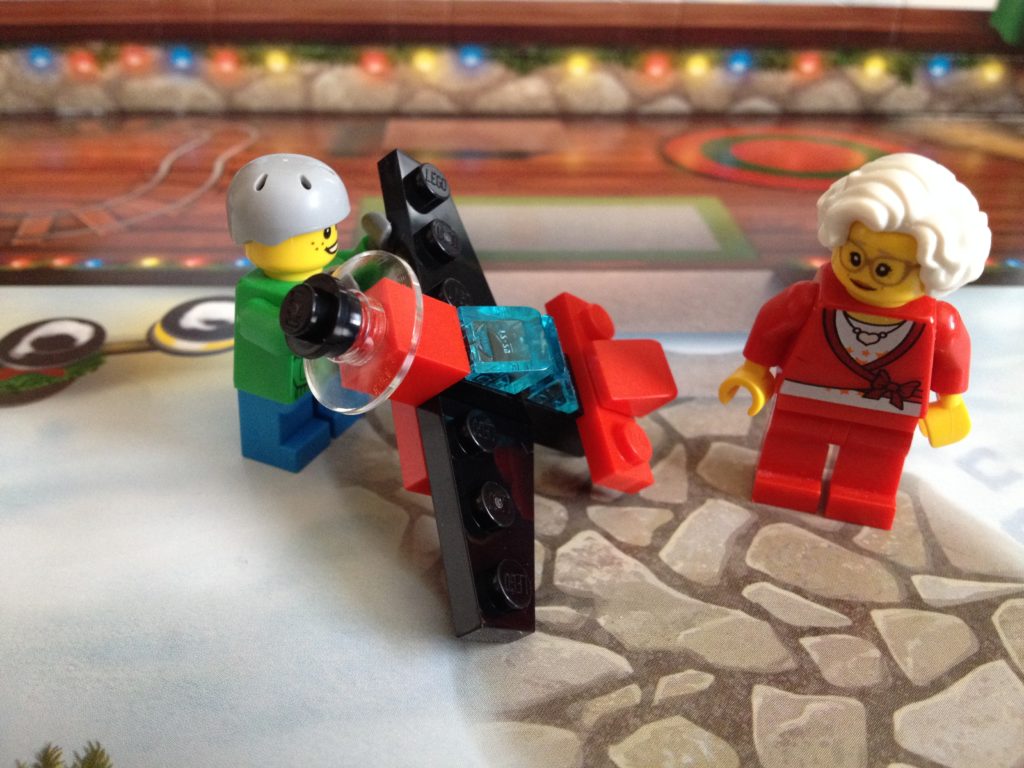 But Melvin wasn't sure how to use it. And Mrs. Claus couldn't handle his lack of imagination. She took over and added the snow board to the bottom while yelling, "Reindeer games!"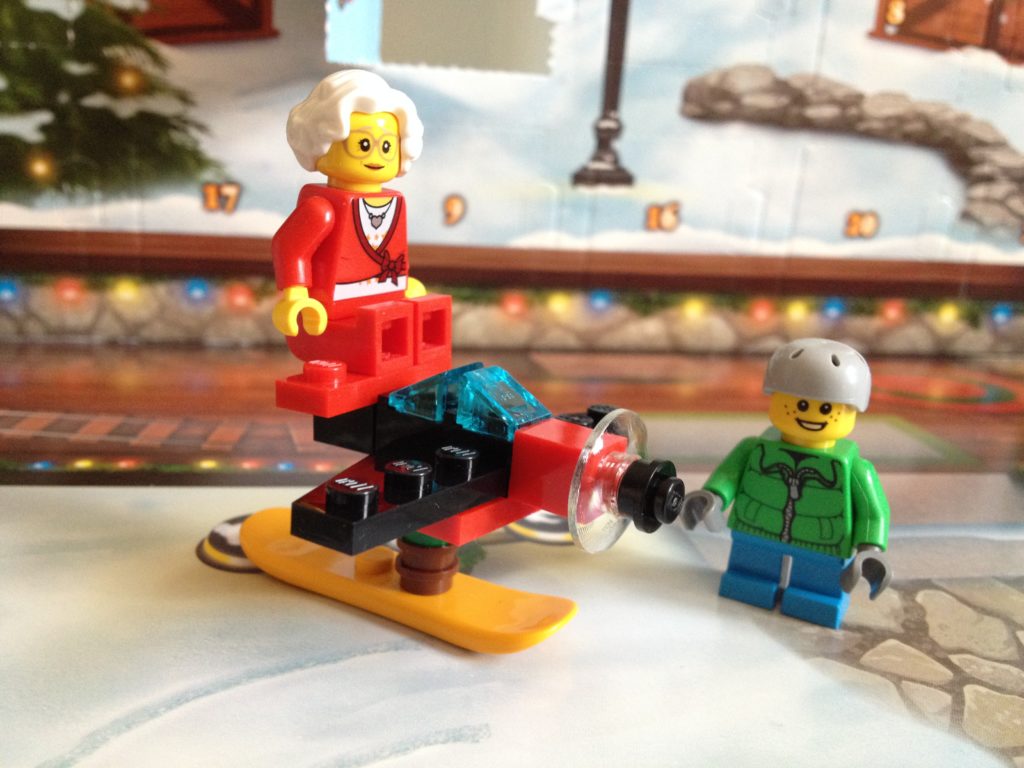 Like all Lego "toy" vehicles in these calendars, it's hard to imagine a real kid would receive a toy jet this large. The scale is way off, but in the good way. I'm not complaining, and neither is Melvin or Mrs. Claus. So shut up about the scale being off! You're ruining Christmas!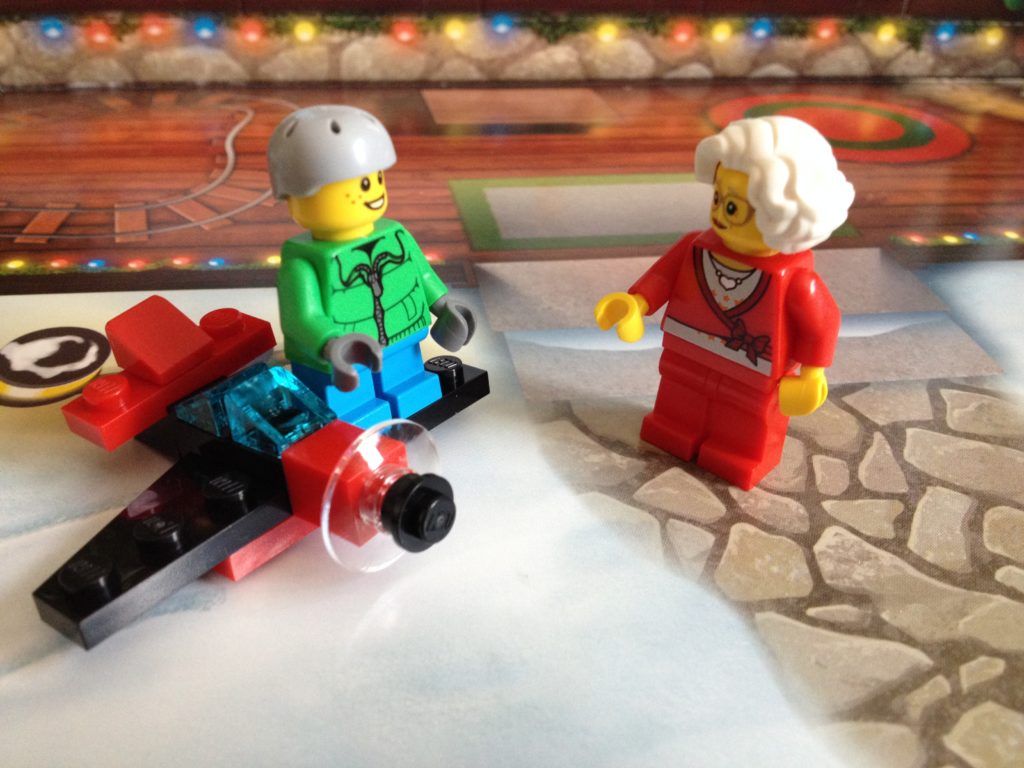 Day 6 Rating: 4 out of 5 (Points added for being rad and fast!)
See you tomorrow!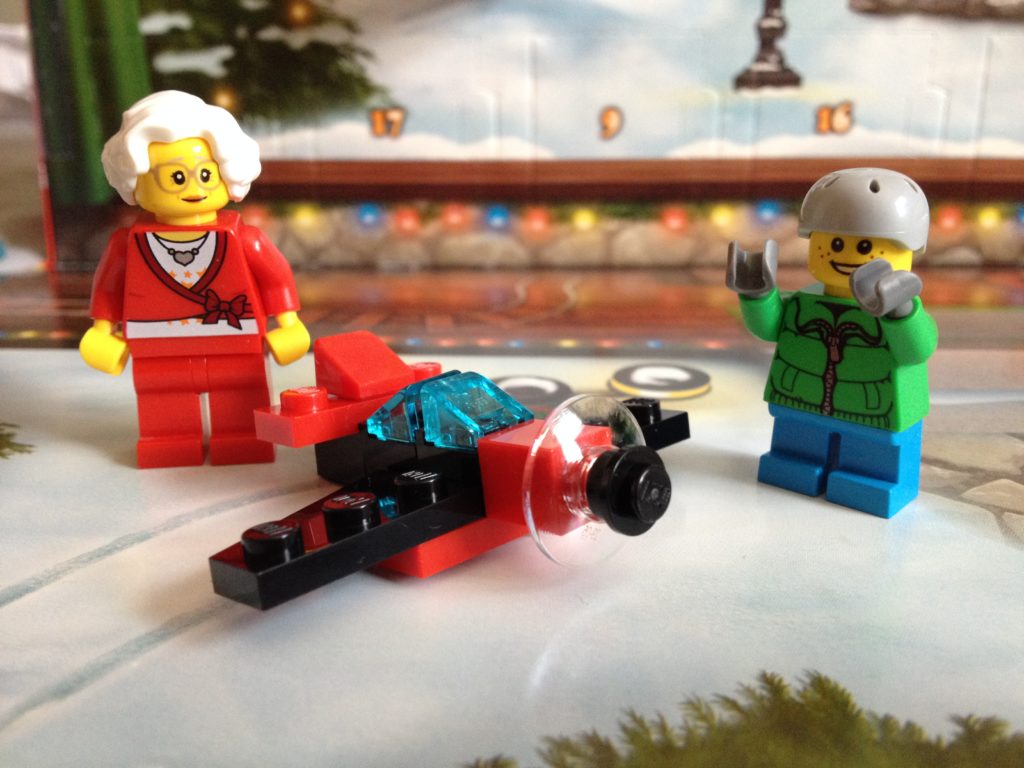 This blog is brought to you be PowerPencils.com. If life is getting you down, a magic pencil that draws treasure maps will pick you right back up again!