Maybe this is your first time reading these, and as such I failed to introduce you to one of the very best Christmas presents I've ever recieved: Robot Snowman.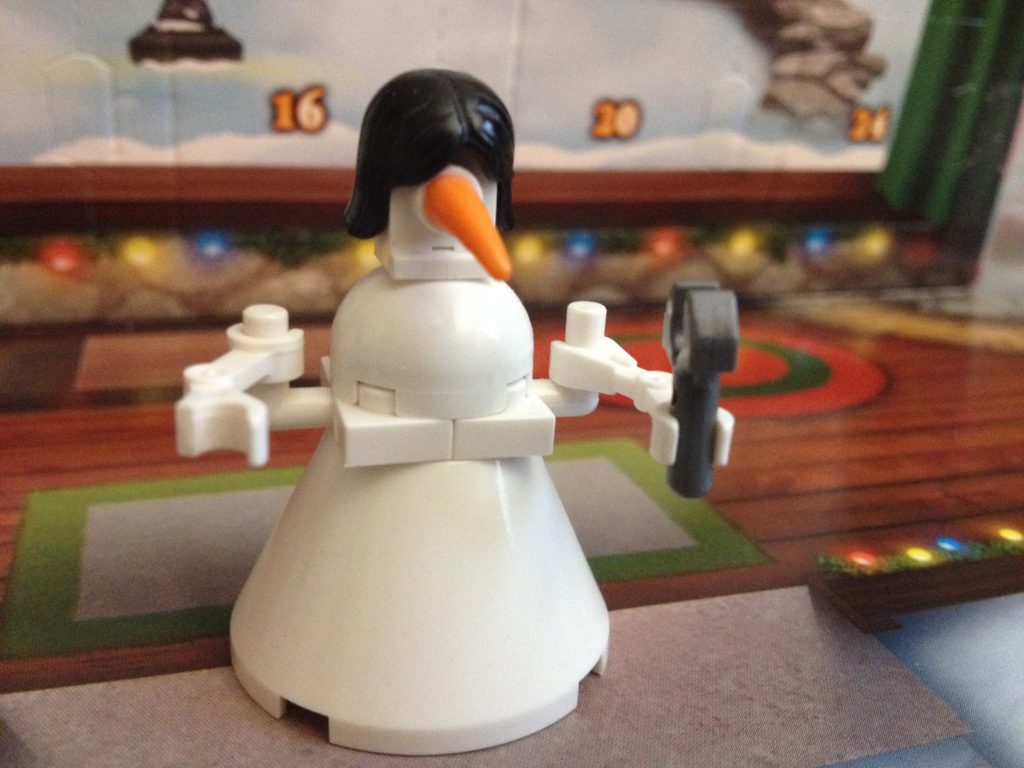 Born on the first day of my first Lego Advent Calendar, Robot Snowman has been a part of my annual holiday festivities for seven years. He lives on my desk year-round keeping watch over the world and keeping all questions about human culture to himself for fear that I would ridicule him if he dared asked, "Why do humans cry?" or "Can you eat with your butt?"
Robot Snowman is older now, the finger of his arm has broken off in a tragedy he only speaks of in broken, cryptic phrases late at night. "Damn you, gravity!" The how and why of his black hair can be found by meticulously reading all of these blogs in order.
If you see him pop up in these photos, now you know why. He is my Robot Snowman. He is my Christmas.
Today the calendar offers us…
Maybe I'm a little over excited because I know there is cranberry ginger-ale in the fridge, a brightly red drink that turns any lunch into a dining experiance worthy of the Polar Express.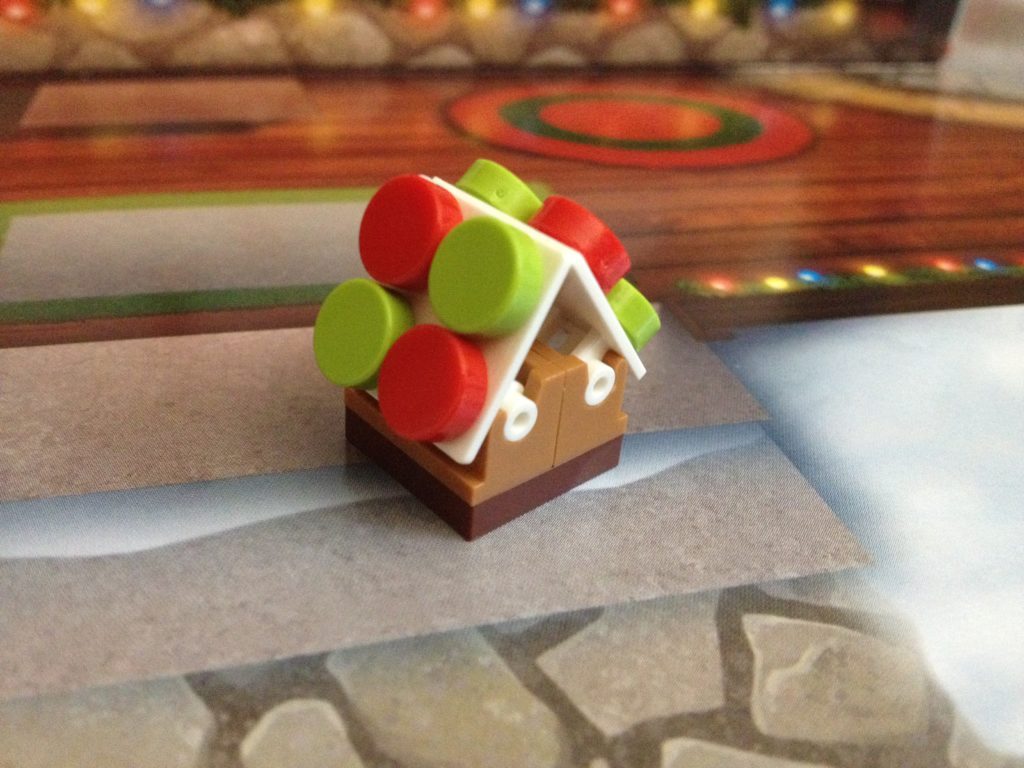 That said, this gingerbread house is fantastic! And it comes with peices I've never see before. What are these? I call them "Micro Sleighs" or "Sinner's Church Pews."
This is my first Lego Gingerbread House and it's hard to imagine I have lived this long without one. I've always wanted to make a gingerbread house, though I've been told it's much more difficult than I imagine, and that my blueprints have a complete disregard for the laws of physics and decency. Well…now I've built a gingerbread house! Yay!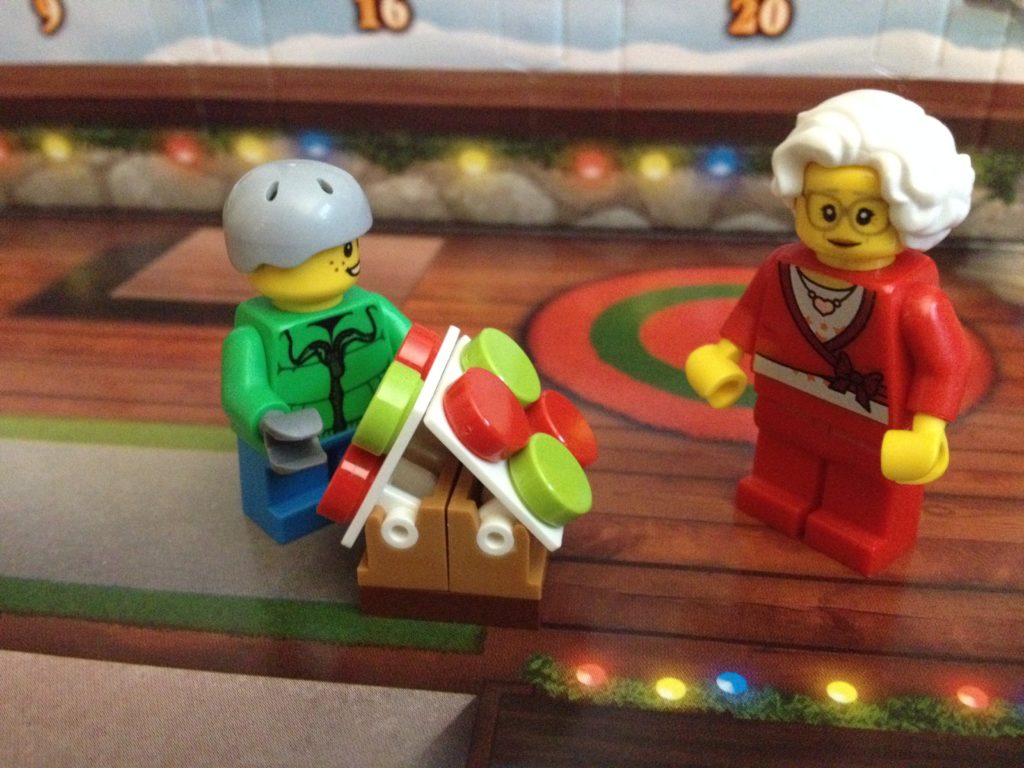 Melvin wanted to take a bite out of the house right away, not knowing that this Gingerbread House bites back.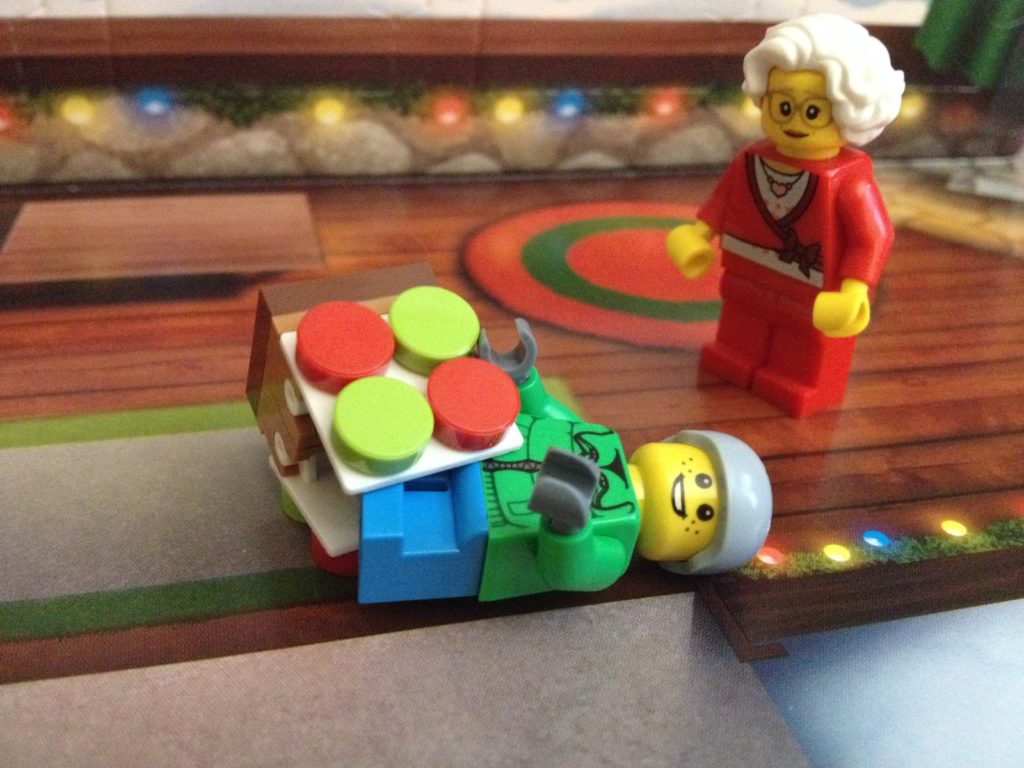 "How's that helmet working out for you now," said Mrs. Claus, who grew up in a time when children worked in steel mills during recess.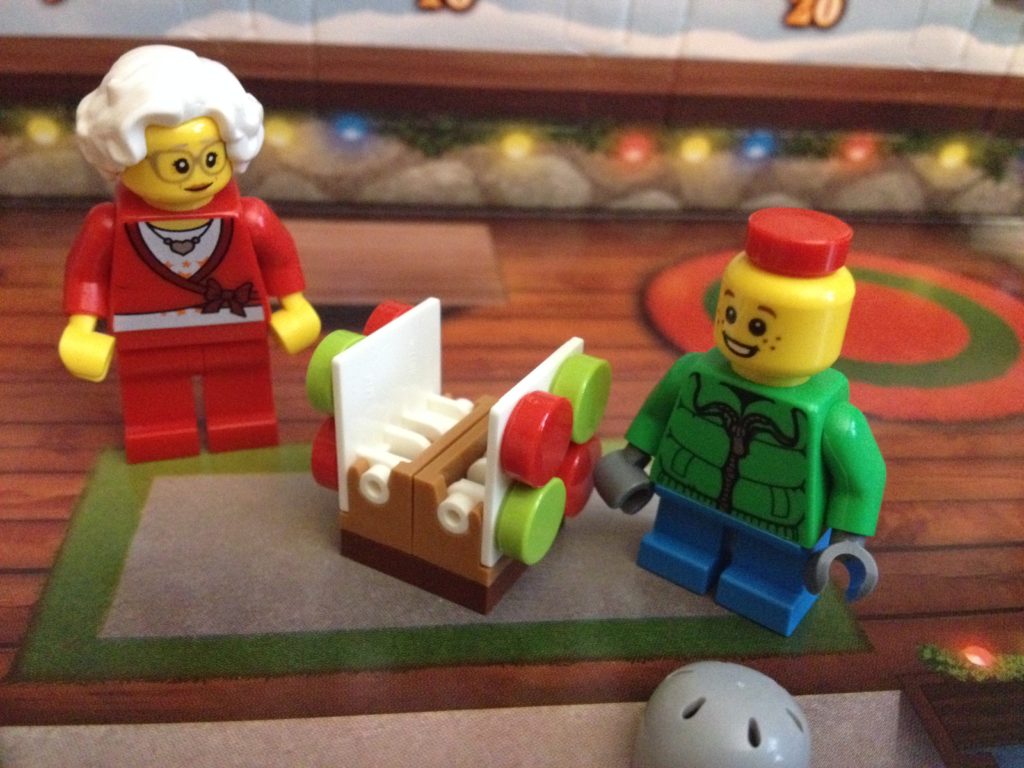 Day 5 Rating: 4.3 out of 5 (New pieces? Colorful pieces? A gingerbread house? Yeah, this is a win.)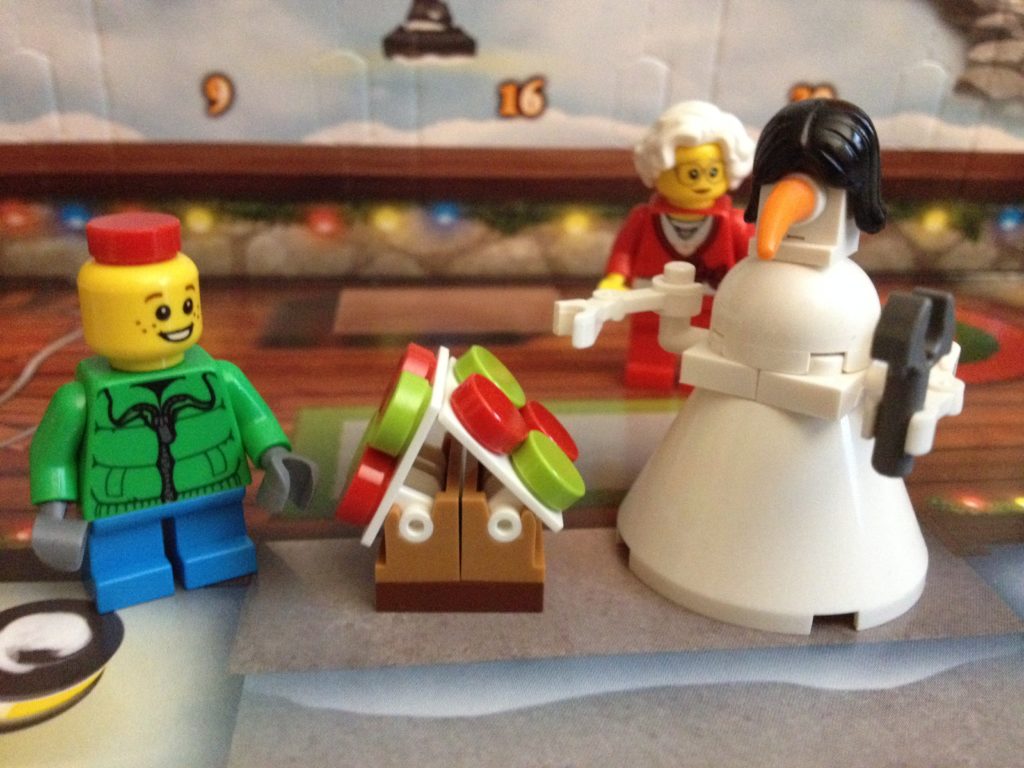 See you tomorrow!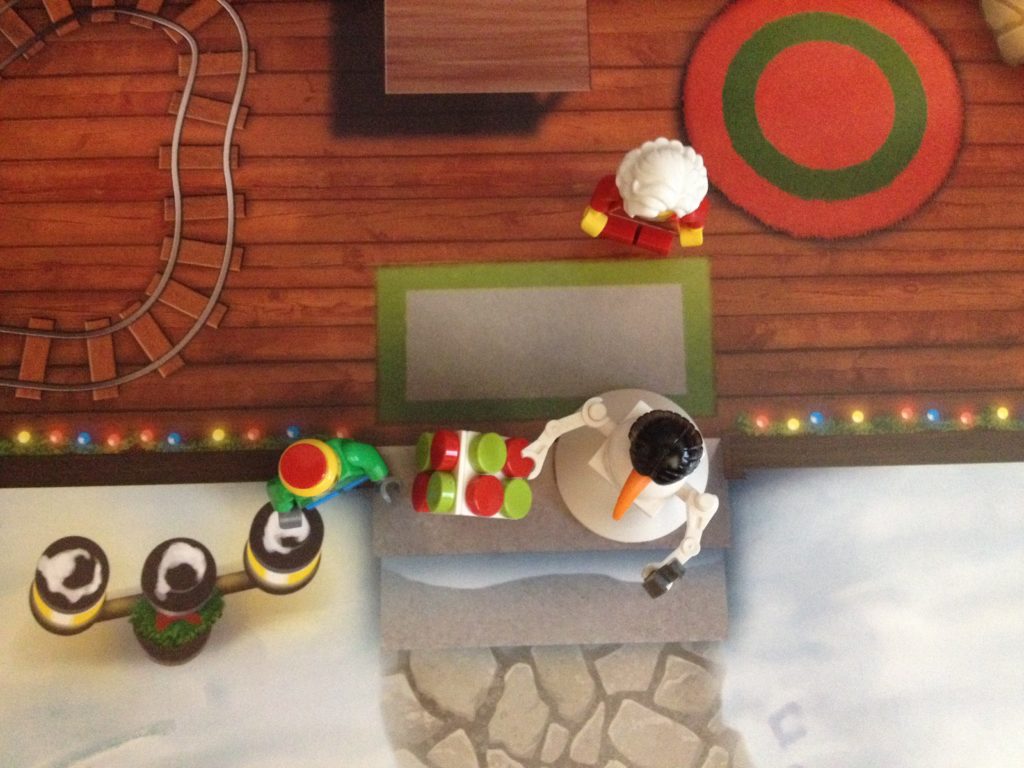 This blog is brought to you by PowerPencils.com. You only have two weeks to order and get your gifts shipped before Christmas! Get on that!