A few people have let me know they've been reading this Lego blog since I first started seven years ago. That's amazing! Thank you!
Seven years! We could have all gone through med school by now or traveled cross-country on the backs of two turtles that we wear as turtle-skates and — Ooh! I have another idea to add to my "Children's Book Pitches" notebook. [Dan adds "Group of people go to med school" to his ideas binder.]
Back when I started this, I was just a naive calendar opener, still using a flash when taking photos and on a desperate hunt for "Sausage Girl." It was a different time. Gas cost a nickel, there was no sadness and [insert topical Matt Lauer joke]. Things have changed.
But at least I know the Lego Calendar will continue to spit out sacred items of joy on a daily basis in December. You can't take that away from me.
And today we get…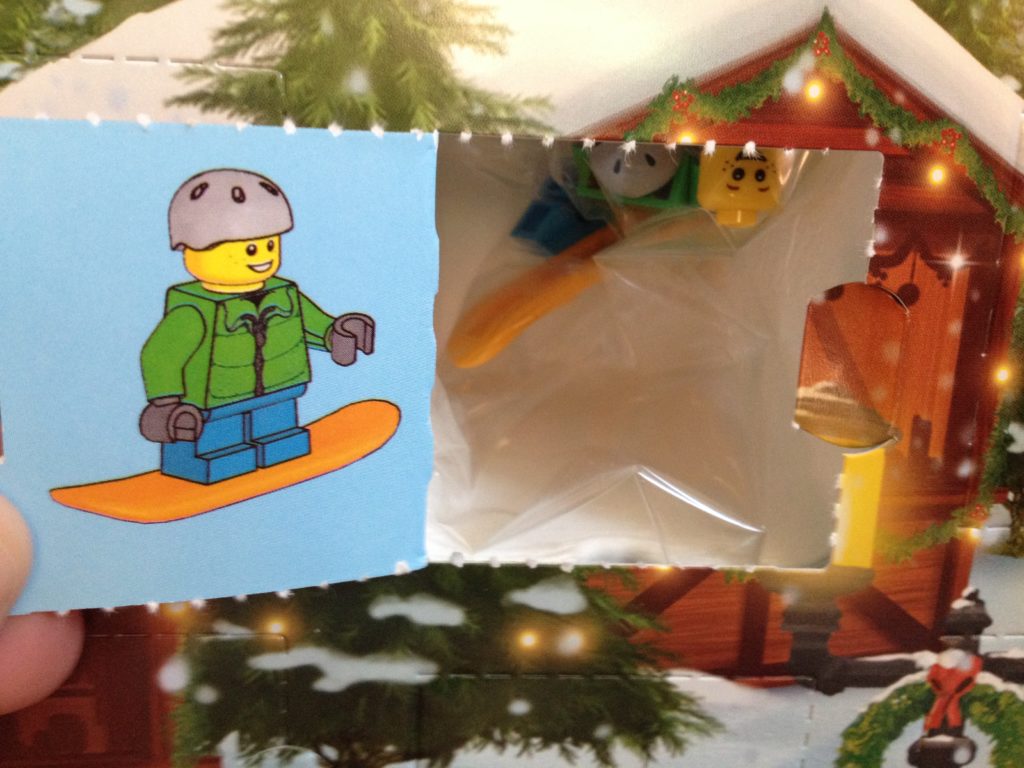 The Snowboard Kid! (And I love this picture of his upside down head in the box, as if he's saying, "Howdy! I'm the Snowboard Kid. My name is Melvin. Got any Triscuits!"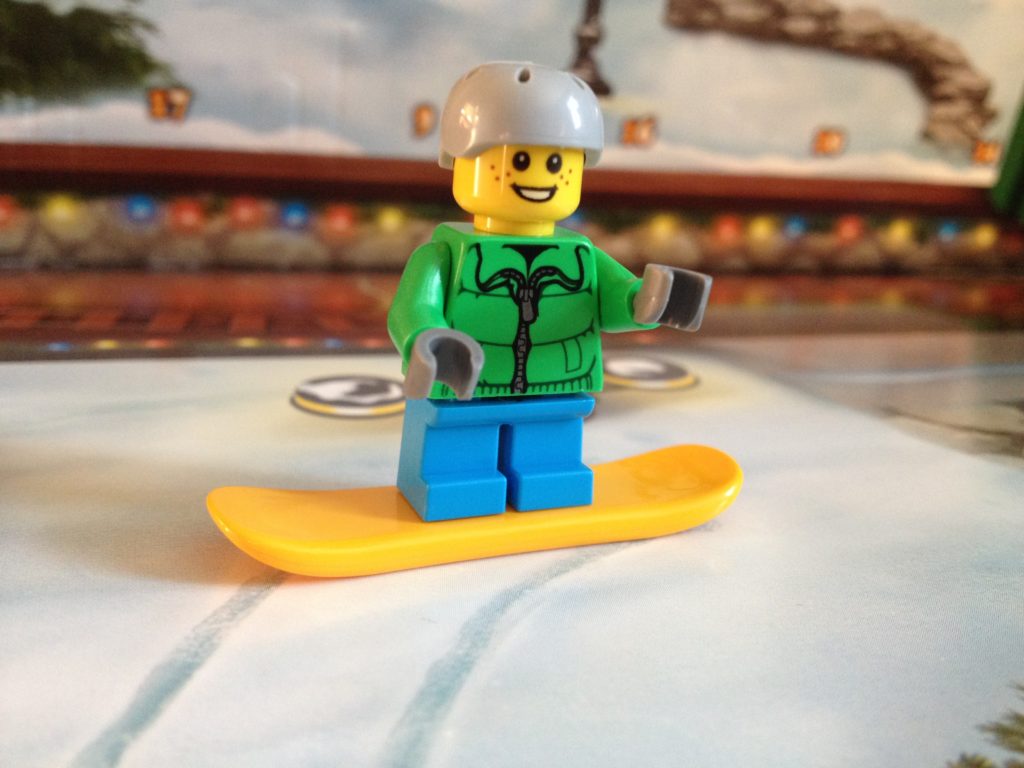 Let's name him Melvin.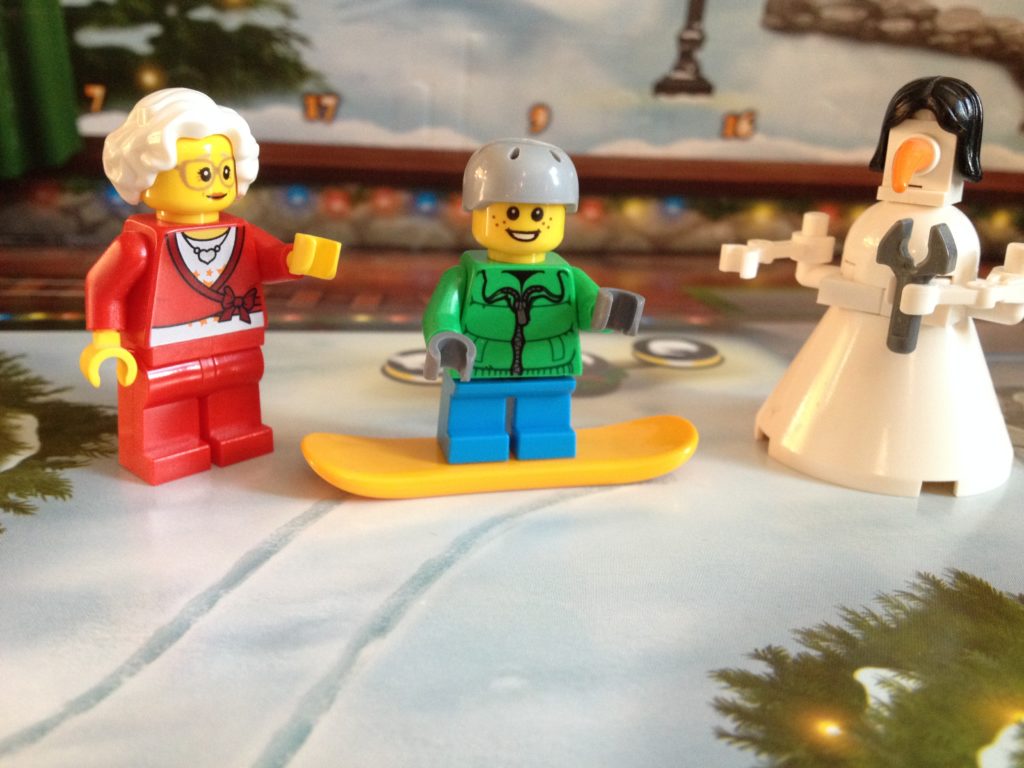 Mrs. Claus was raised in a different time. Though she doesn't talk about it, she survived 18 North Pole Wars, 5 economic depressions, 4 years of hard living in a cave during the Polar Occupation and her only toy when she was a kid was a broken shard of glass. She's tough. She's lived a life. And when she saw Melvin's helmet, she smiled and said, "It's just wonderful that you're going to live forever."
Melvin detected the sarcasm and ditched the helmet.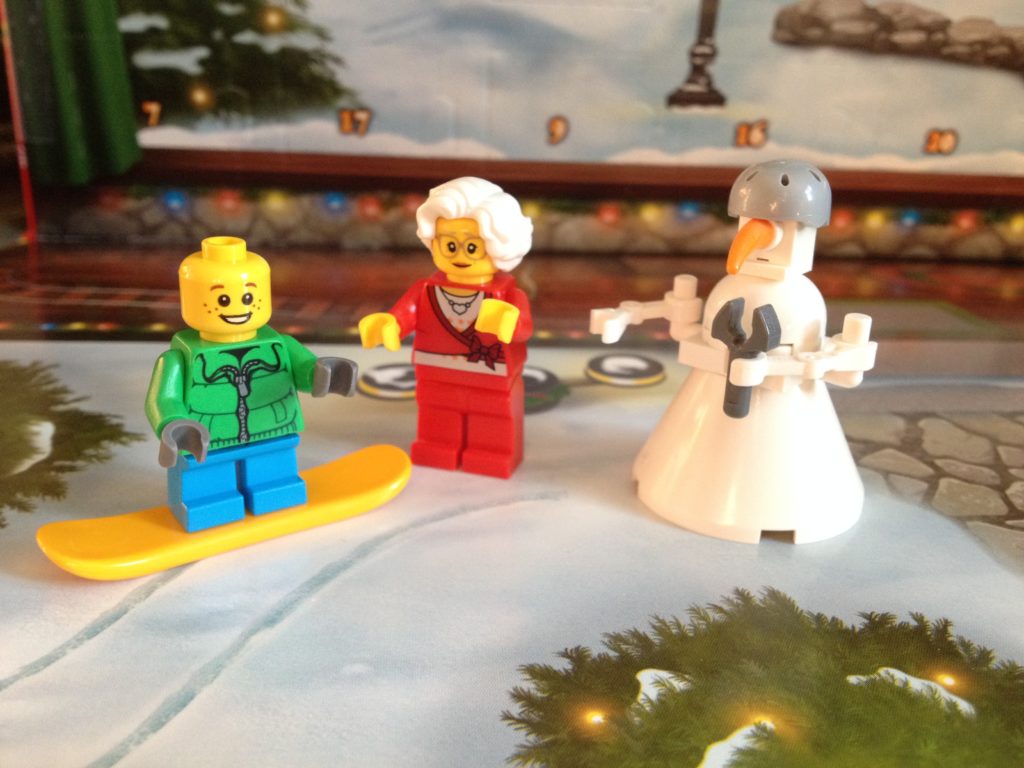 Day 2 Rating: 3.8 out of 5 (Points added for the sweet board, brah!)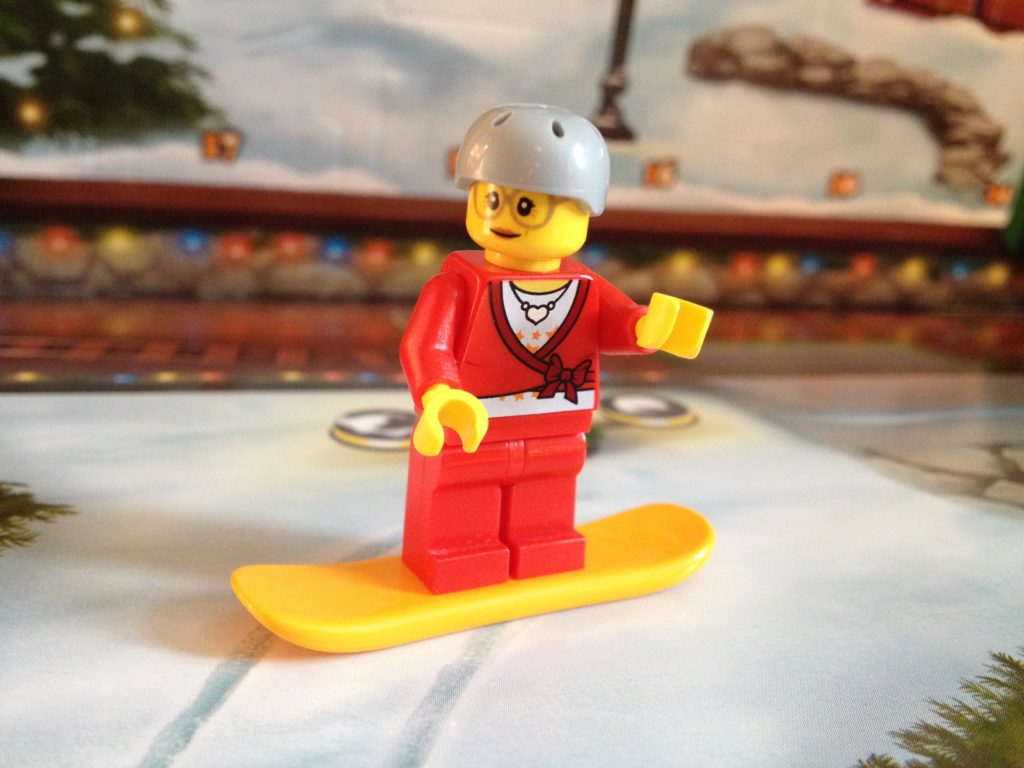 Mrs. Claus wears a a helmet not to protect her life, but to protect her hair.
See you tomorrow!
This blog is brought to you by PowerPencils.com. Not only do these magic pencils make great gifts, your support helps keep this blog running!