Ho-ho-ho and welcome back to the annual opening of the Lego Advent Calendar!
Each year I crack open a toy calendar and marvel a the bits of brightly colored hardened oil that tumble out. While each year has its highs (Naked Santa) and lows (a purse), there is enough holiday cheer in these boxes to make me come back again and again. This year is a return to the classic Lego City Advent Calendar. I've been away too long!
Last year I opened a very nice, but too easy, Playmobil calendar which redeemed itself in the final days thanks to a goddamn electrical glowing rock and ghost pirate. The two years before that, I was in a Star Wars state of mind and opened the over-priced and somewhat bland Lego Star Wars Advent Calendars.
But it's back to the original this year! Lego City! Hell yeah! This is what I need. This is what we all need.
If this is your first time here, take a few days and scroll through the previous calendars:
Year One
Year Two
Year Three – The bad time.
Year Four
Year Five
Year Six
Year Seven – Playmobil a'hoy!
As you know, the one thing I hoped to gain from each and every toy calendar I open is a Mrs. Claus. Though I now have about nine Lego Santa Clauses — some naked, some Darth Vader-ed — Lego has yet to provide a Mrs. Claus in the calendars. But just when all hope was lost…
My girlfriend, who is wonderful, ordered a Lego Mrs. Claus for me last Christmas! You may have missed her during the Christmas Eve and Christmas Day celebrations, so allow me to reintroduce you to Mrs. Delores Claus.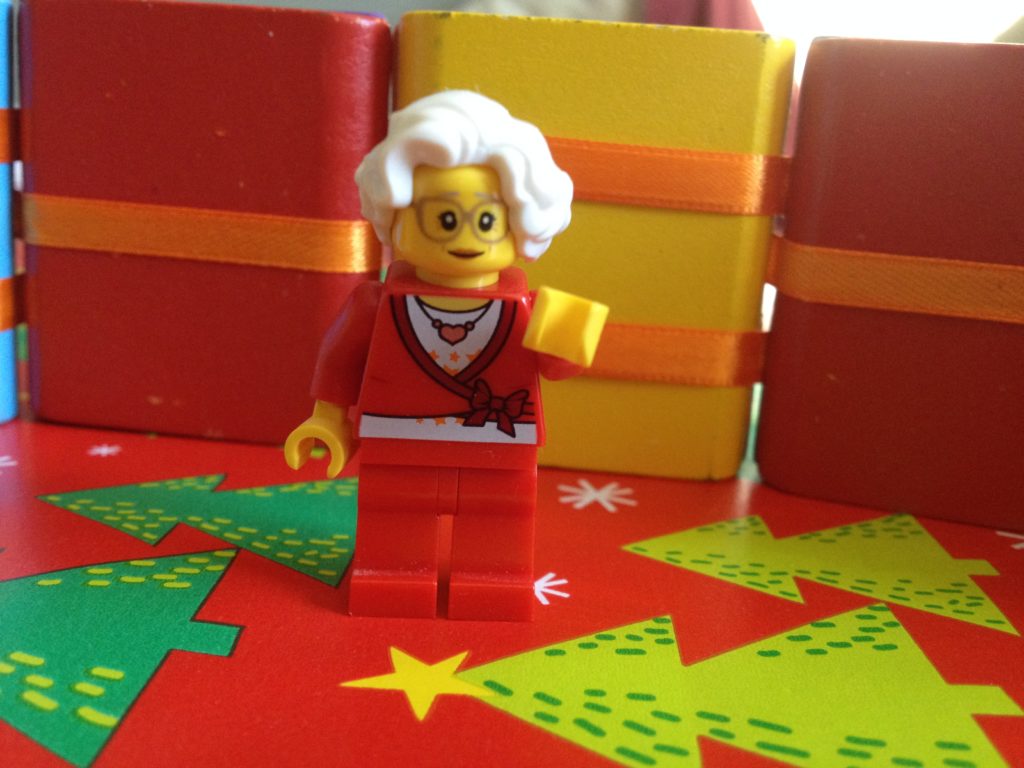 Mrs. Claus is every Golden Girls rolled into one. She has sat on my desk since last Christmas, waiting and waiting to be part of the calendar fun. You'll be seeing more of her this year.
And speaking of my wonderful girlfriend (who also wraps the Lego calendar box so that I can't see any spoilers on the cover), she is opening her own Playmobil calendar over on her Instagram account. She's also opening an advent calendar that's all different colored yarn. So yeah, we really, really enjoy counting to 24.
Now that Mrs. Claus is part of the collection, what am I expecting in this year's calendar? Another Mrs. Claus would be nice, but honestly I just want some goofy Christmas junk. And clear pieces. You know I love clear pieces. If you don't, then you don't know me at all and I will kindly ask you to leave.
Let's get to it and start this 24-day countdown to Jesus!
The first item is…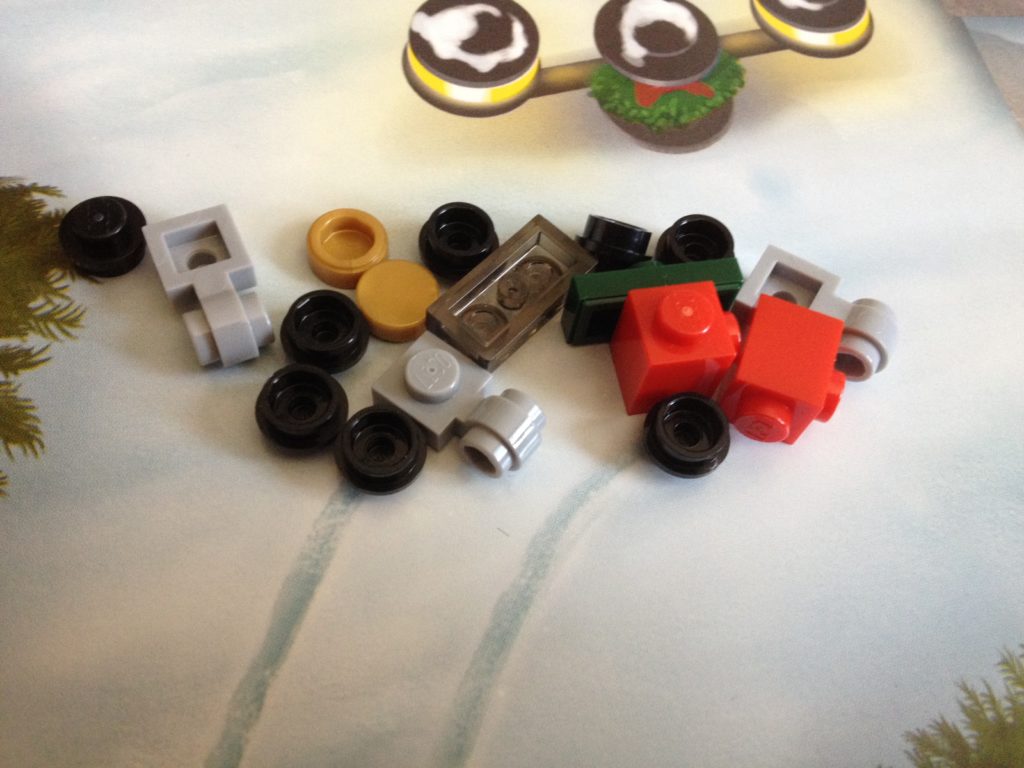 Yay!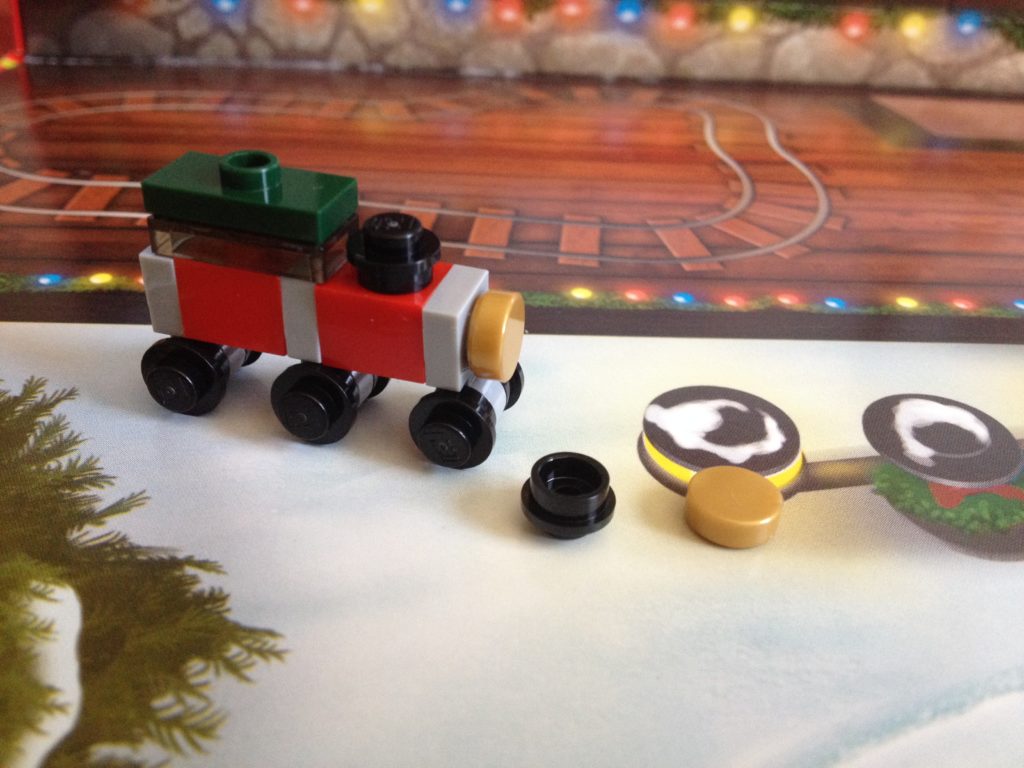 It's a very lovely toy train. It fits in with the included playmat perfectly. This is an adorable start to holiday season.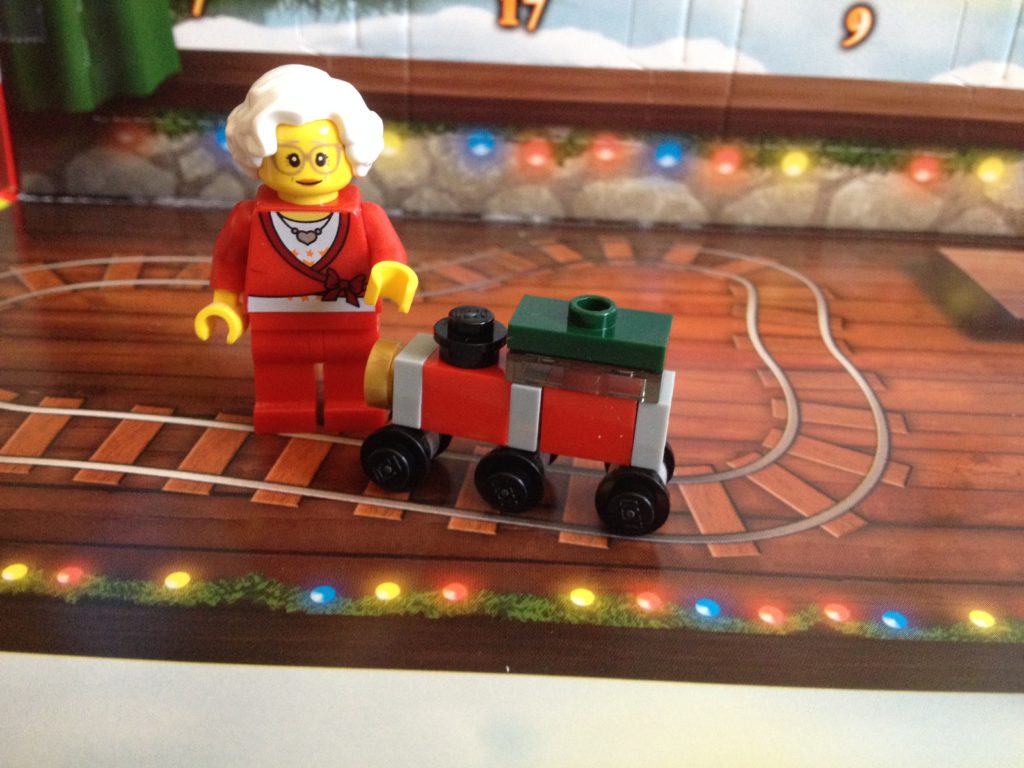 Day 1 Rating: 3.2 out of 5 (Points deducted because I hope there are better items in this calendar.)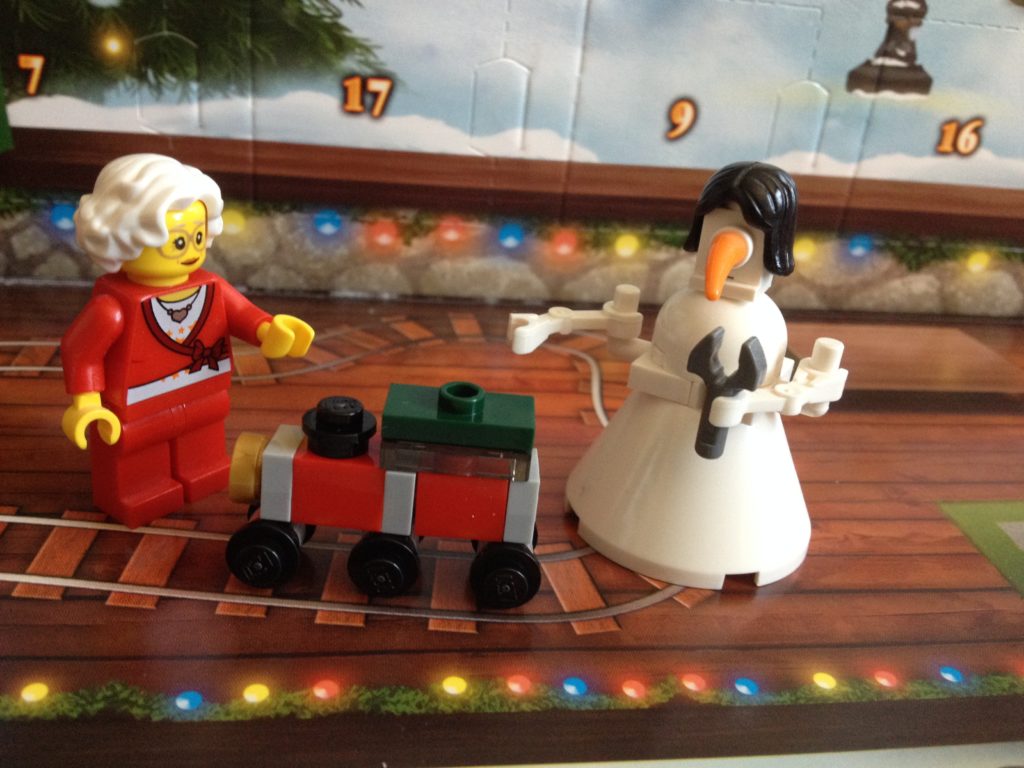 Before you go, check out all the wonderful things for sale at PowerPencils.com! I've grouped my magical pencils into themed-sets: Adventure, Creative, Superpower, and Monster. You can also buy 2-pencil sets for just six bucks! Power Pencils make great, unique gifts you can't find anywhere else!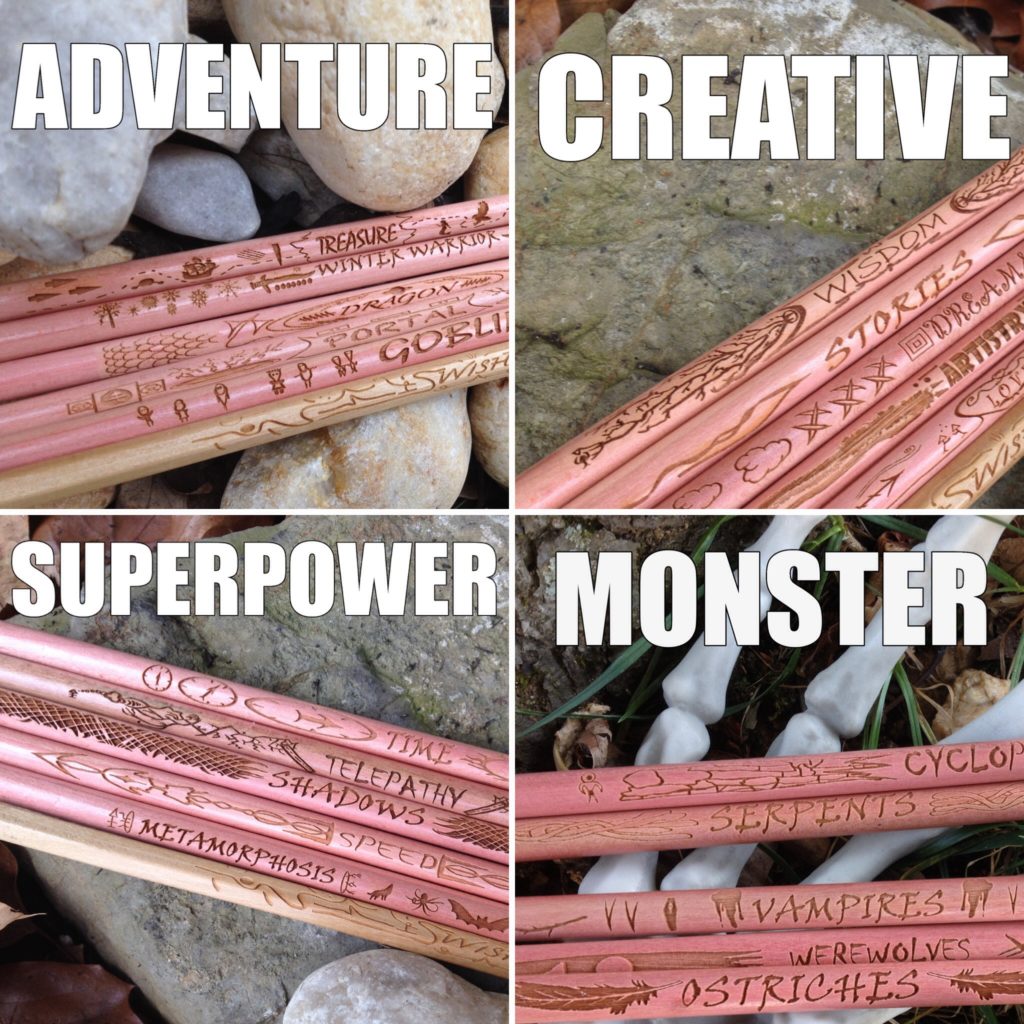 See you tomorrow!