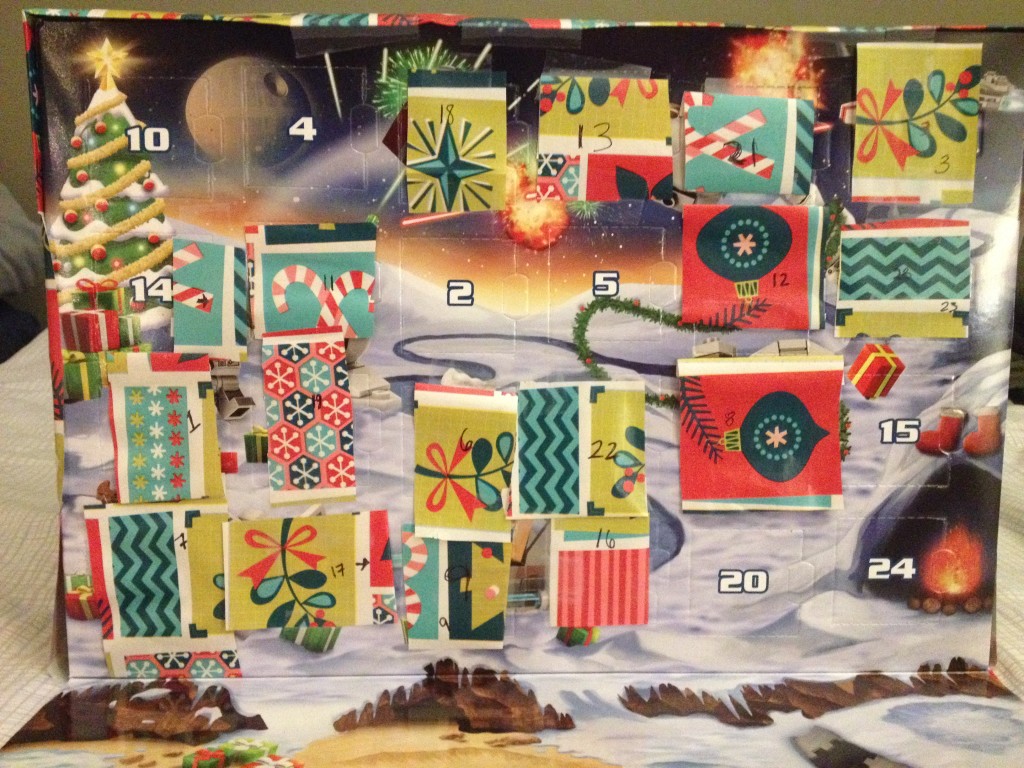 Welcome back!
It's the most wonderous time of the year! It's Lego Advent Calendar time!
Sound the trumpets and gong the gongs! We have 24 days of surprises and suspense!
If this is your first time reading these blogs, go straight to hell where you belong!
Or, catch up right here:
Year One
Year Two
Year Three – The most terrible year. Still angry.
Year Four
Year Five
This is the sixth year of these blogs and it's still one of the highlights of the entire holiday season for me. Though I know there will be days of disappointment, and days of anger, there will also be days of joy and every day will have a Lego thing!
This year, I went with the Lego Star Wars Advent Calendar. The reasons are many:
First, the City Calendar this year looked like another retread of the cops-n-robbers motif. I've been down that road too many times. I love the Lego City stuff, but I hope next year's City calendar is about more than just a burglary or fire. Why not theme centered on Santa's workshop? With a Mrs. Claus!? Come on Lego. Do better in 2016.
Second, Star Wars is amazing and this season everything is Star Wars! I'm excited for the new movie. I'll probably write thousands of words on that later in this blog. Just know that I'm a Star Wars fan.
And third, the Lego Friends Advent Calendar hurts.
There was talk of opening a different Advent Calendar. Playmobil has a few that seem cool, and it's something I may explore in the future when I'm wealthy enough from my magic pencil empire to buy two toy calendars.
So, Star Wars it is!
As always, my amazing girlfriend was kind enough to wrap the calendar up and tape paper over some of the spoilers on the box. Lego ruins everything by showing way too much on the box art. I would pay $10 more for a plain cardboard box. I try my very best to avoid Lego Advent Calendar spoilers. Says so on my résumé.
And this is what the playmat looks like. It's dirt or sand. The mind races with what will pop out of the calendar to fill this landscape!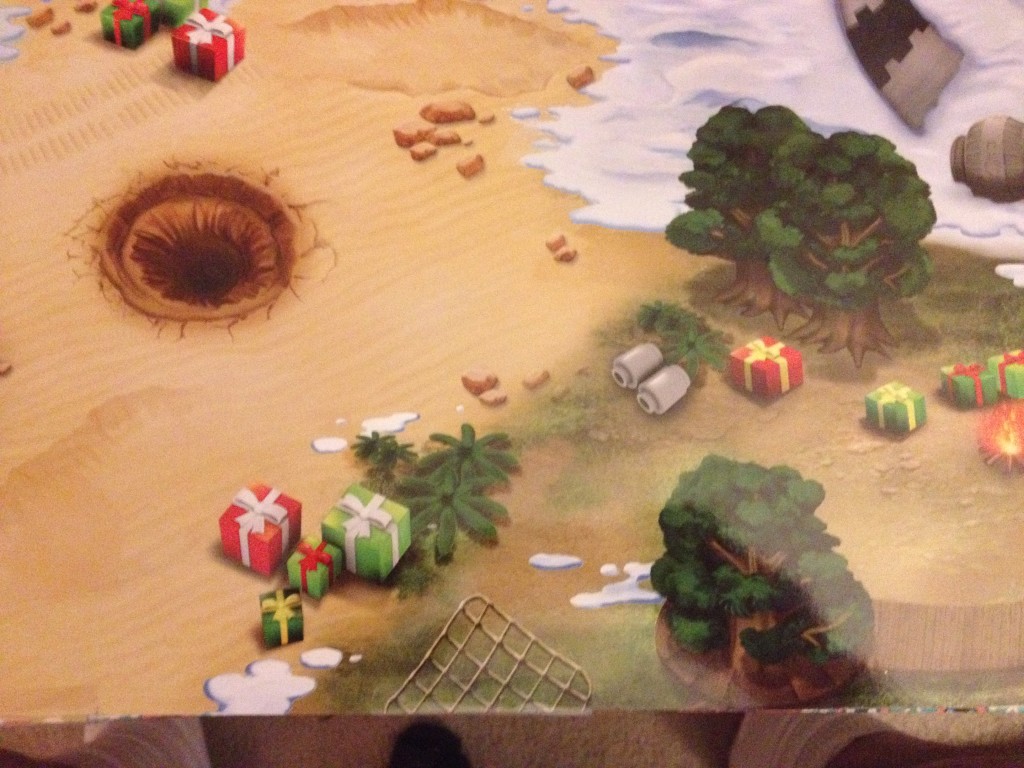 And so, with trembling hands and the sound of Christmas music in the background, I open the first door to find…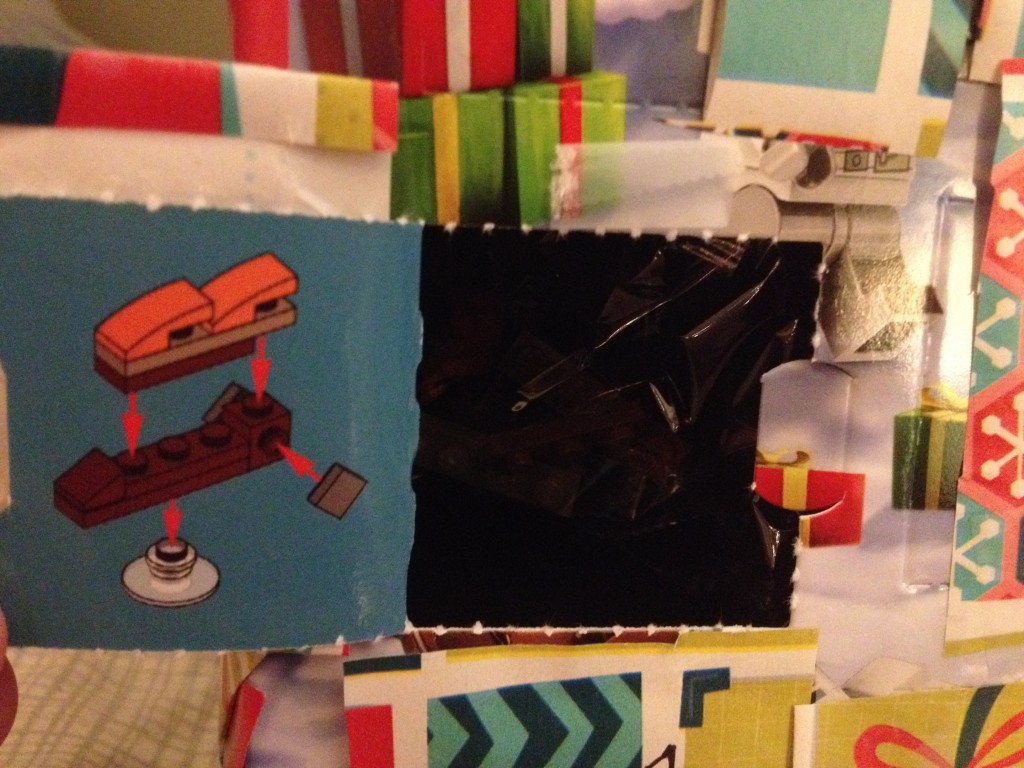 I don't know what this is. Christmas is ruined. Go home.
Okay, okay. That was a harsh reaction. But the pictured product was a mystery. I was expecting a minifigure, maybe a Han Solo or Mrs. Claus (one can hope!), and instead saw a jumble of bricks that looked like some sort of wall. A Christmas Star Wars wall?
I donned my headlamp to see better, and after a frustrating three minutes of construction time, I realized this isn't a wall.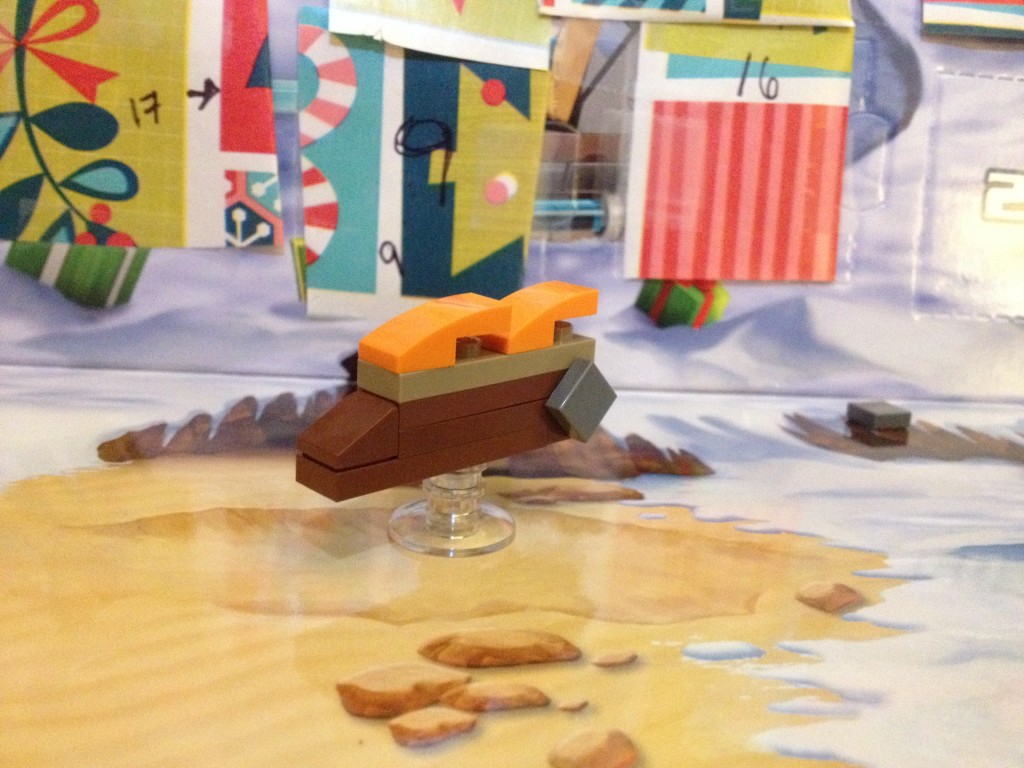 It's Jabba the Hutt's sail barge!
Cool! AND IT CAME WITH CLEAR PIECES! I love clear pieces. Says so on my résumé.
The sail barge is a wonderfully wacky Star Wars vehicle, one of the few that wasn't designed for war but for luxury. It's a mobster's yacht, and I love it. If the X-Wing is the fighter jet of Star Wars, the sail barge is the stretch Hummer limo used by prom kids or adults trying very, very hard to have a good time.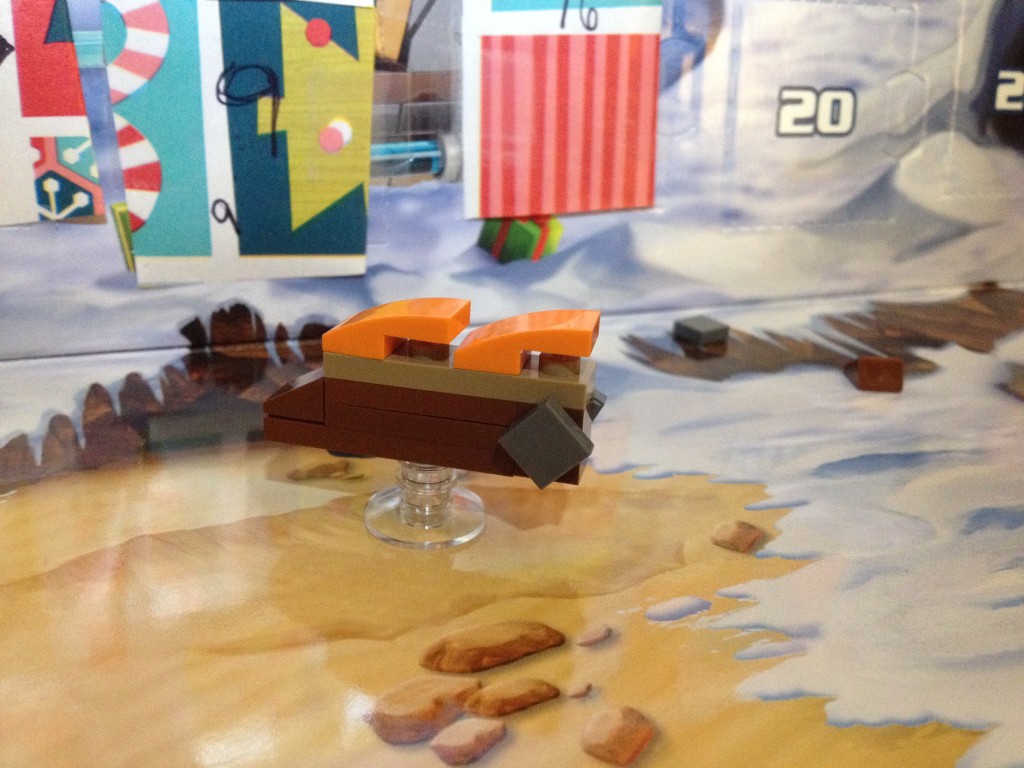 Now that I've identified the ship, I like it quite a lot.
Day 1 Rating: 2.9 out of 5 (Points deducted for the mild frustration)
See you tomorrow for Day 2!!!
This blog is brought to you by PowerPencils.com! I make and sell magic pencils and funny signs. Find a list of holiday offerings right here!