We have the title for the next Star Wars movie and now we know how the movie will start! This is the opening crawl of the movie. We have confirmed it 100%! Please share now before Disney takes it down! (Full text below the images.)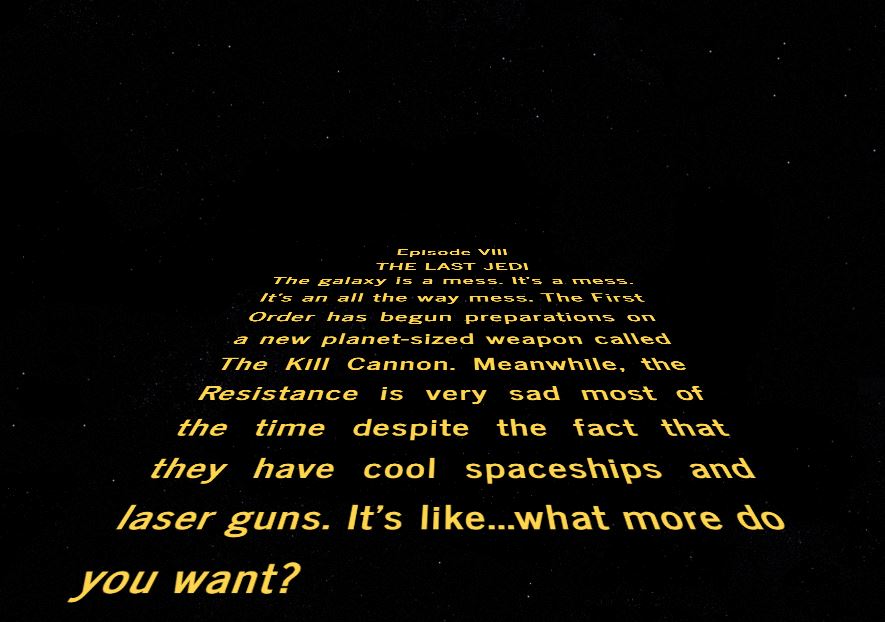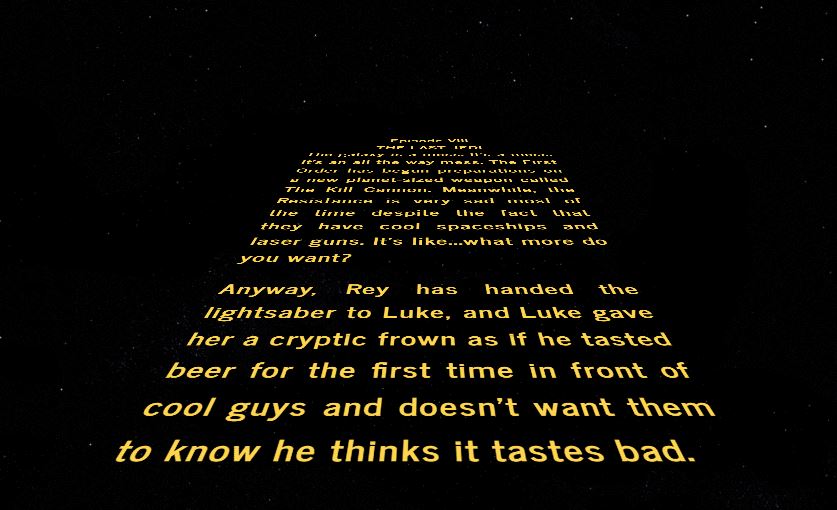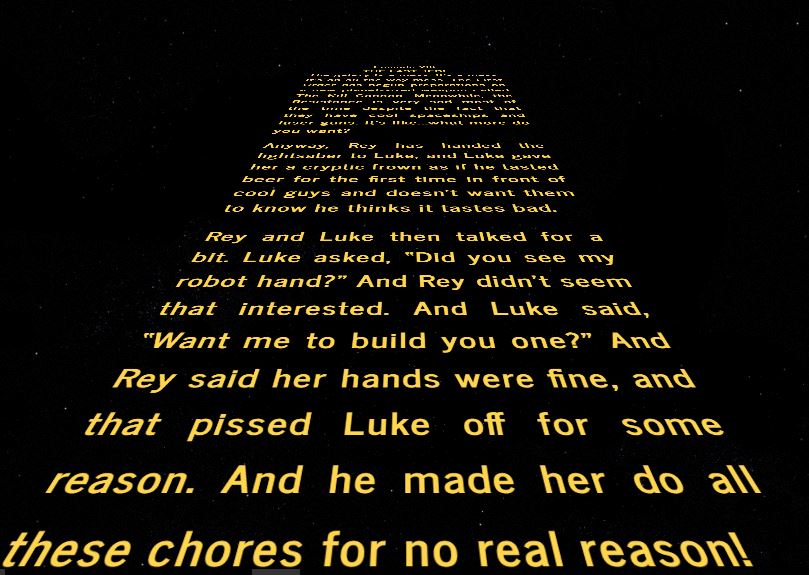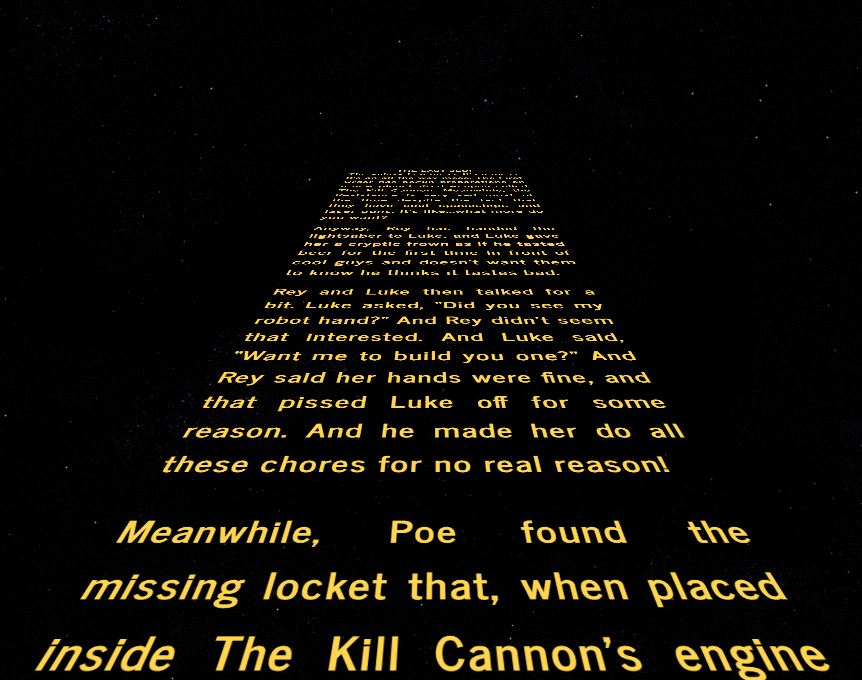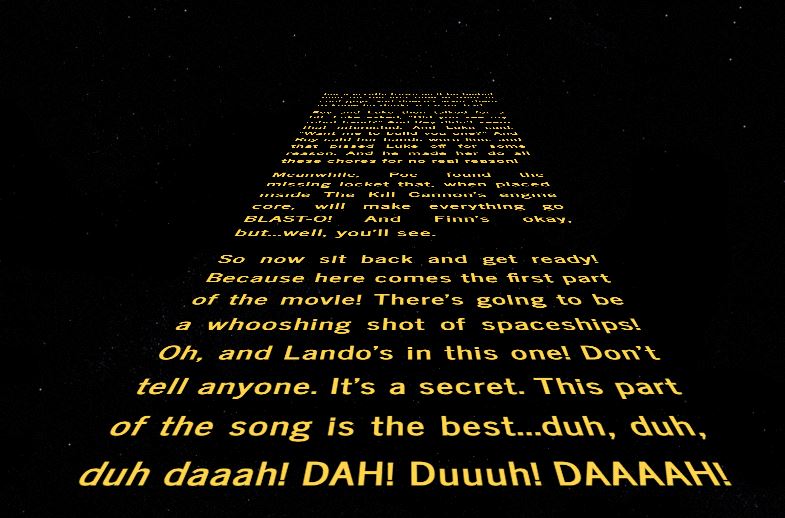 Star Wars Episode VIII: The Last Jedi
The galaxy is a mess. It's a mess. It's an all the way mess. The First Order has begun preparations on a new planet-sized weapon called The Kill Cannon. Meanwhile, the Resistance is very sad most of the time despite the fact that they have cool spaceships and laser guns. It's like…what more do you want?
Anyway, Rey has handed the lightsaber to Luke, and Luke gave her a cryptic frown as if he tasted beer for the first time in front of cool guys and doesn't want them to know he thinks it tastes bad.
Rey and Luke then talked for a bit. Luke asked, "Did you see my robot hand?" And Rey didn't seem that interested. And Luke said, "Want me to build you one?" And Rey said her hands were fine, and that pissed Luke off for some reason. And he made her do all these chores for no real reason!
Meanwhile, Poe found the missing locket that, when placed inside The Kill Cannon's engine core, will make everything go BLAST-O! And Finn's okay, but…well, you'll see.
So now sit back and get ready! Because here comes the first part of the movie! There's going to be a whooshing shot of spaceships! Oh, and Lando's in this one! Don't tell anyone. It's a secret. This part of the song is the best…duh, duh, duh daaah! DAH! Duuuh! DAAAAH!