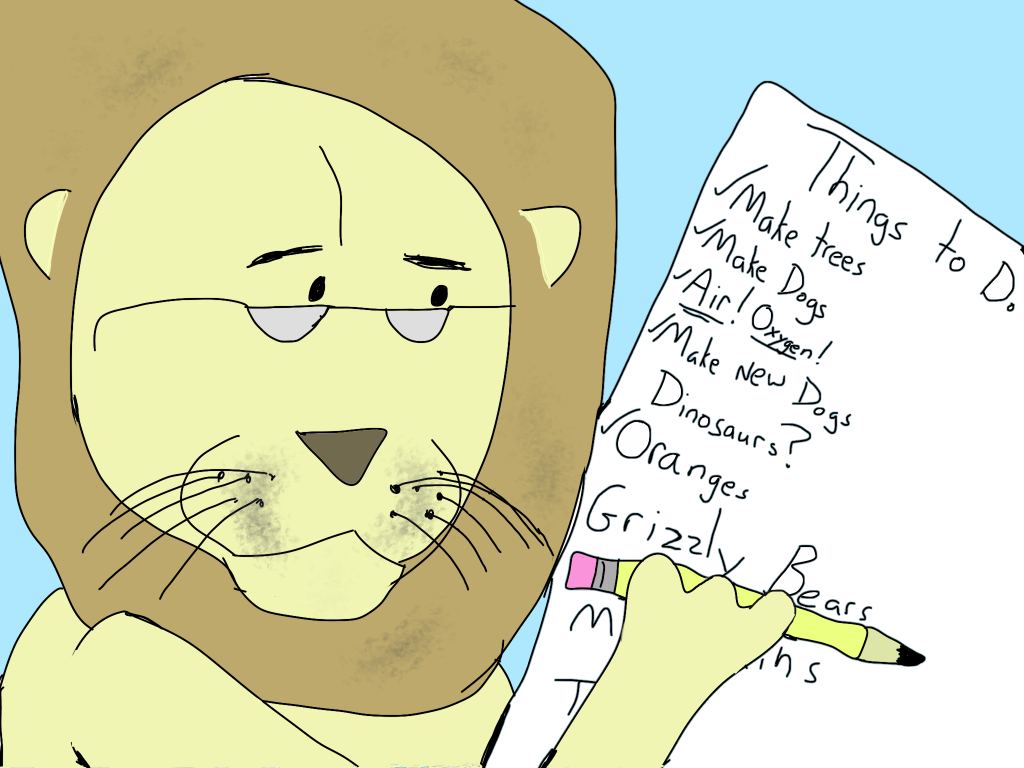 Chapter Nine: The Founding of Narnia
Better Title: Dinosaurs Do Not Exist
Why aren't there dinosaurs in Narnia? In this chapter, the great God-Lion creates trees and animals but doesn't make any dinosaurs. That bums me out.
Most of the chapter is descriptive, as everyone watches the lion walk around and sing, and as he sings all kinds of stuff comes into being. It's very magical and beautiful, but there should be dinosaurs.
There's no dinosaurs at all, not even little ones. The lion makes dogs pop out of the ground and birds fall out of the sky, but he doesn't make any dinosaurs. Continue reading Blogging The Chronicles of Narnia: Part 5 →