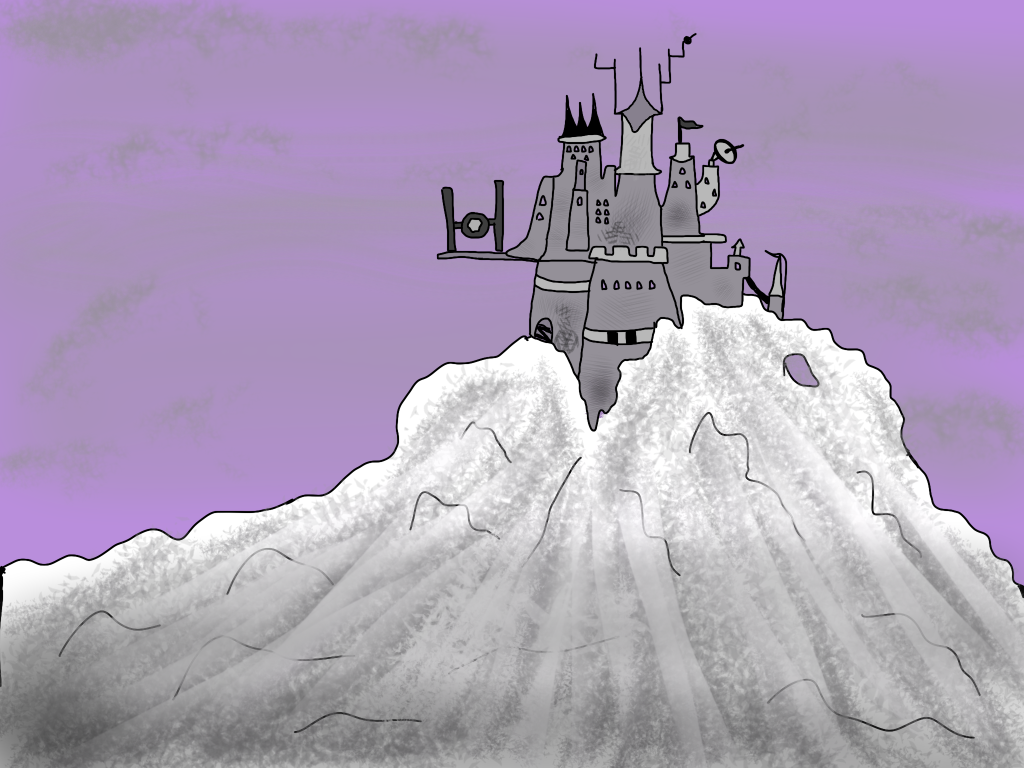 Did you know Darth Vader had a castle? Because he had a castle! That's where he lived. He lived in his Darth Vader Castle!
To Star Wars fans, this is nothing new. They already know all about Darth Vader's castle. But I didn't know.
I just found out. I just learned that Darth Vader had a goddamn castle! This is amazing! And then I drew it!
And it was rumored to be included in The Empire Strikes Back.
There was a sketch of it, and everything!
Darth Vader had a castle!
I mean…of course he would have a castle. But until today, I just thought he lived in outer space the whole time. But he had a home. It was a castle. It was a real castle! I bet it had a cushy velvet sofa and a big dinning room table and big scary pictures on the walls and trap doors and hidden passageways and a seven dungeons and a launch pad and a room with relics!
It was called Bast Castle!
Darth Vader's castle had a name! And the name was Bast! And that's the coolest name for a castle! That castle could kick the ass of those boring Game of Thrones castles.
Look, maybe I'm just high on Star Wars right now, but finding out that Darth Vader had a castle is the best Christmas present I've recieved and it (almost) makes me want to read some of those non-cannon Star Wars books. Because if Darth Vader had a castle, what else was I missing?
Did Han Solo have a jetpack?

This is brought to you by PowerPencils.com! For a limited time, use coupon code PENCIL10 and receive 10% off your order!