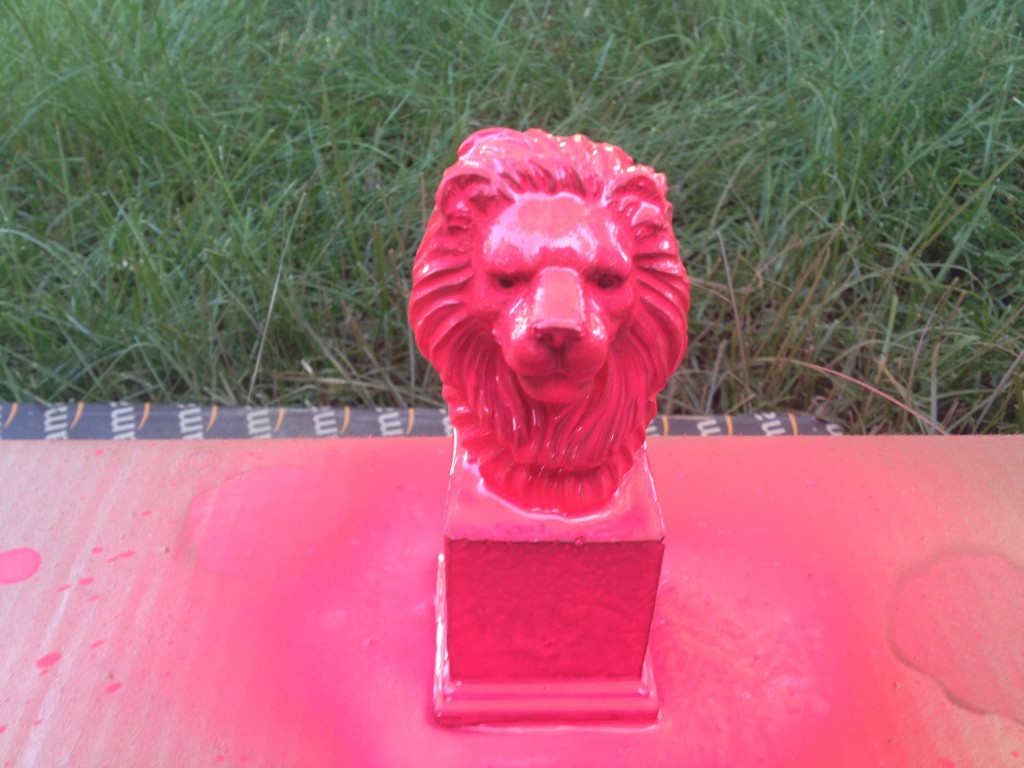 Dollar Store Art!
If you've been spying on my Instagram photos, you know I enjoy taking art from the dollar store and then making it more artful.
The first step is finding great dollar store art. While writing up this list of 100 Best Dollar Store Items for Maxim, I learned that the dollar store had more to offer than just scary meats and pregnancy tests. They also sold statues!
Not every dollar store us created (or stocked) equally. My girlfriend and I drove about 40 miles and visited about five or six dollar stores to find just the right stuff. I like the animal busts. These nicknacks are wonderfully weird even if you don't modify them with colors. Well worth a buck each.