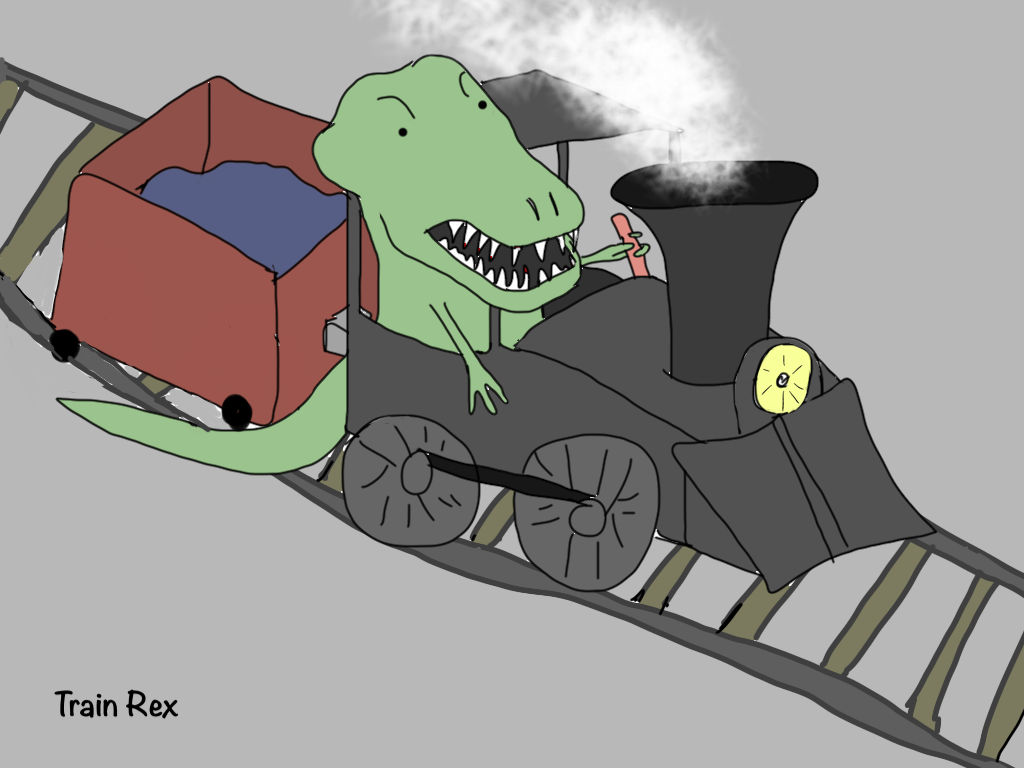 Name: Train Rex (a.k.a. T. Rex, or Train R.)
Powers: He's a dinosaur with his own train. Nothing can stop him!
Weaknesses: Areas without train tracks.
Origin: Complicated.
Rules: He never hits the brakes. Never. Also, a 10-trip commuter ticket saves you roughly $40 a week, so plan ahead.
Description: He's a tyrannosaurus in a train.
Last Seen: Trying to locate the Polar and/or Hogwarts Express tracks.