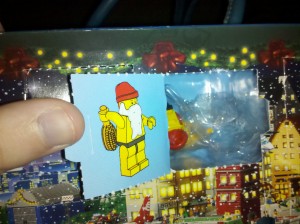 We're just days away from December 1st and the opening of the 2012 Lego Advent Calendar. Though I was nervous it wouldn't arrive in time, the Lego calendar I ordered was at my doorstep today. We're good to go.
However, things will be different this year. It'll be fun and we'll all learn a lot.
Here's to hoping there's another Naked Shower Santa hiding behind the cardboard door.
See you back here in a few days.