LaserFarm.com was launched a year ago, and what a year it's been. From Lego Advent Calendars to Daily Monsters, this webzone has seen it all.
For the occasion, I drew this.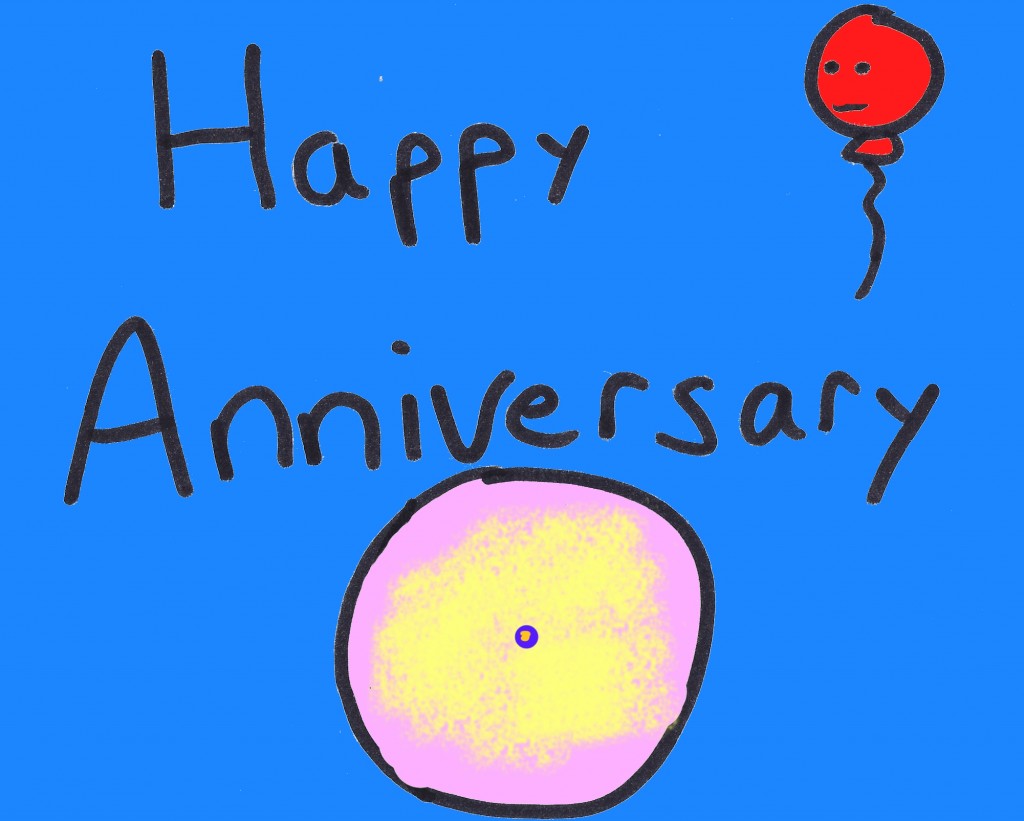 That's not a boob at the bottom. It's a cupcake, seen from directly above. It has pink icing and yellow sprinkles. The blue candle is in the middle. The orange is the fire. Pretty good, right?
Fine.
It sucks. I know. I kinda phoned this one in. But hey, remember when I painted that octopus? That was cool, right?
And remember when I used to answer Parade Magazine questions? Ho-ho! What a laugh!
Thank you for your continued support. You are my life now.