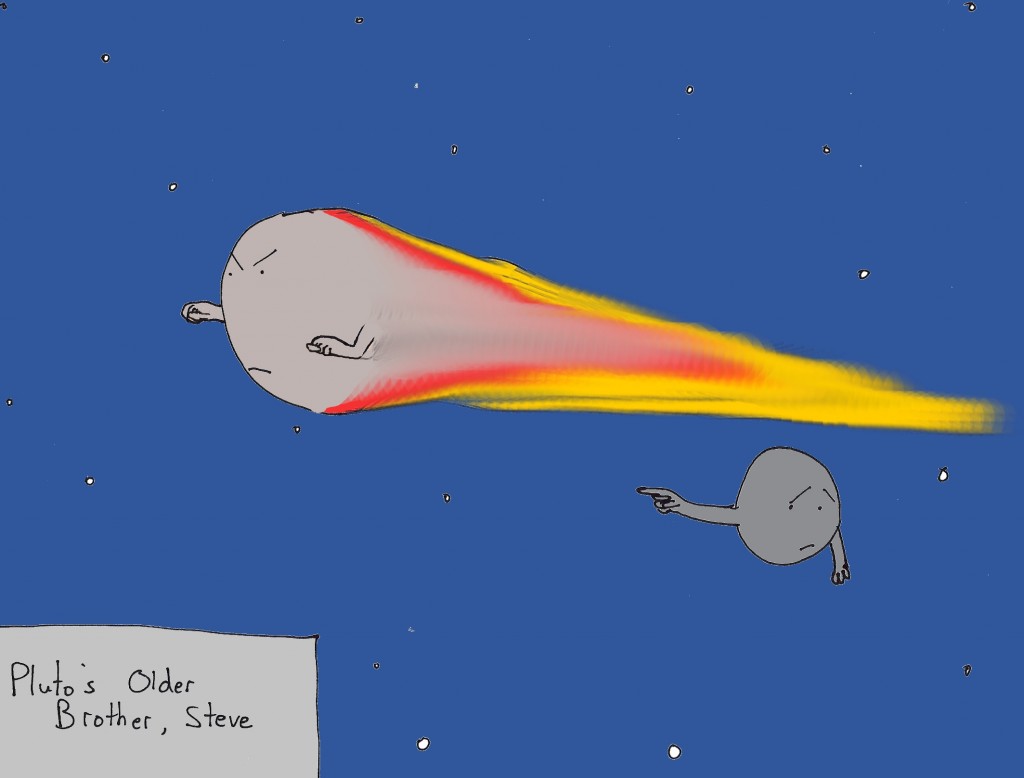 Name: Steve (Pluto's older brother)
Powers: Though he often picks on his brother, he will defend his younger sibling, often violently.
Weaknesses: Scientific facts, the sun, the cops.
Origin: One day he saw his little brother crying at the park. He was about to call Pluto a baby, but then Pluto whined, "The people of Earth say I'm not a planet anymore." Steve was enraged. Sure, he likes to make fun of his little brother, but it's OK because they're brothers. It's not cool if someone else does it. So Steve asked Pluto where Earth was hanging out, and then sped off looking for revenge.
Rules: Steve was a planet until he was caught smoking weed outside the library. He's been downgraded to a "Hooligan Orb."
Description: Planet-like object that acts tough.
Last Seen: Throwing eggs at Saturn.