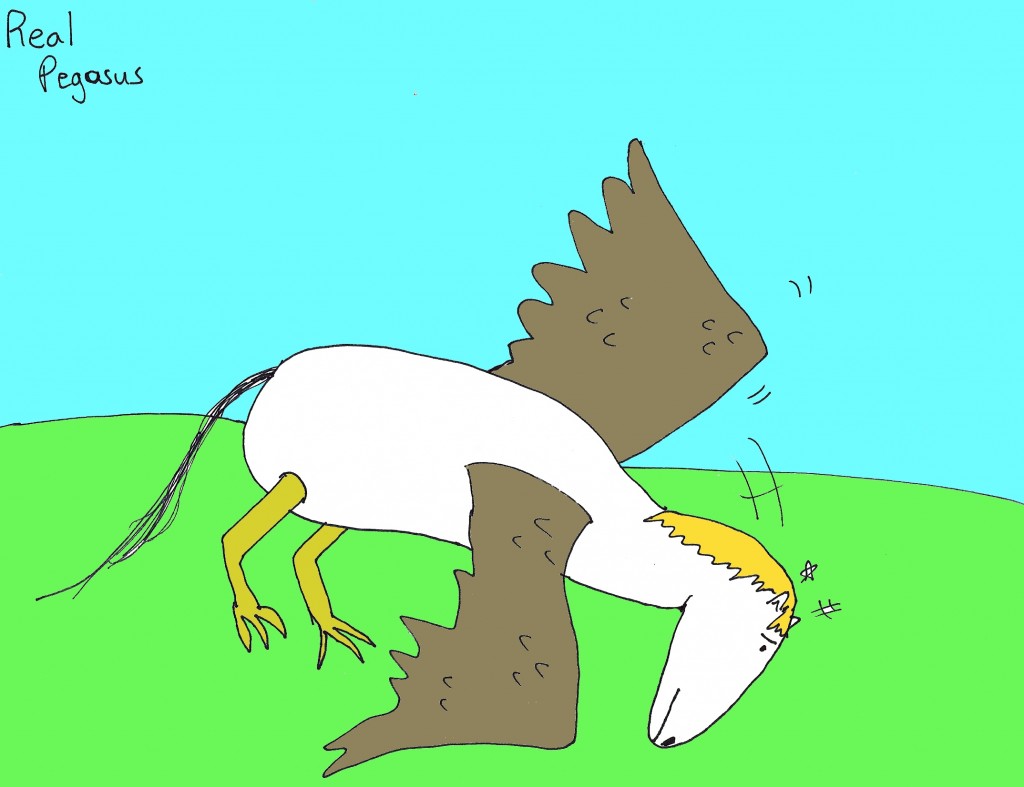 Name: Real Pegasus
Powers: This sad creature is a true Pegasus, born with the body of a horse and the limbs of a bird. He has wings instead of front legs, and his hind bird legs are too frail to support his body upright. The wings are not strong enough to lift the weight of a horse torso. As such, he just crawls around on the ground, and keeps hitting his head on the dirt.
Weaknesses: Everything.
Origin: This is what happens when little girls wish for things they don't understand.
Rules: Try not to stare.
Description: His whines of sadness will shatter even the warmest heart.
Last Seen: Slumping around a park in Utah.