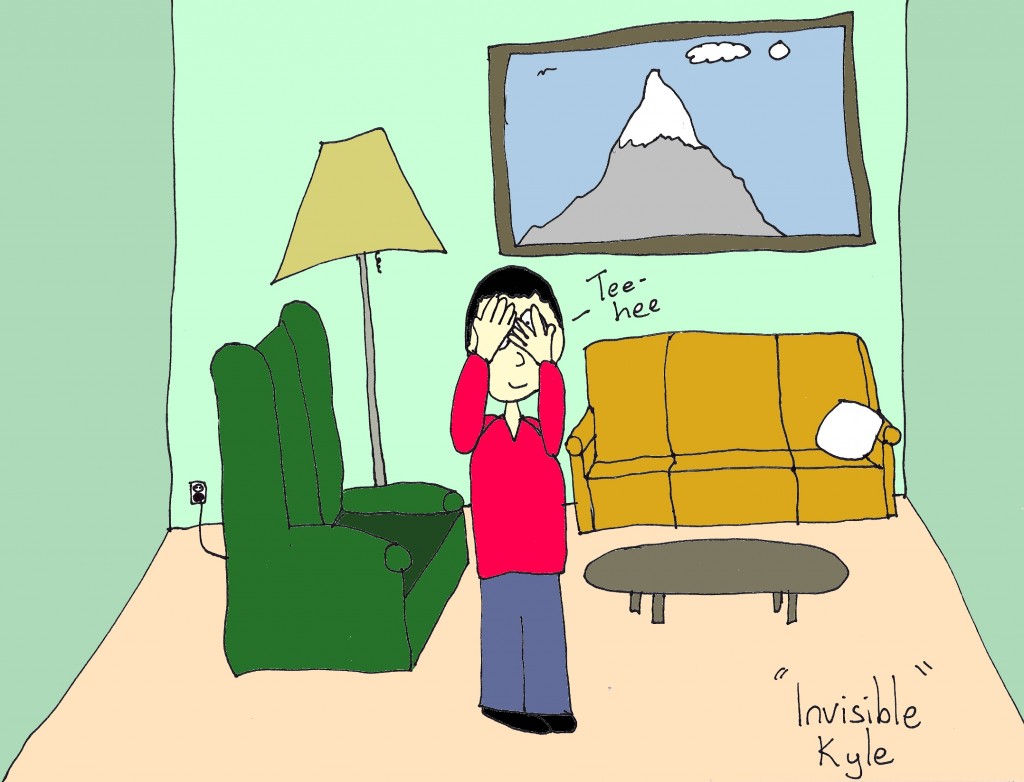 Name: "Invisible" Kyle
Real Name: Kyle
Powers: He believes that when his eyes are covered, he is invisible.
Weaknesses: Dogs, lava, cats, debunkers, weather, tickling.
Origin: He doesn't have many friends.
Rules: If you say, "I can see you," he will try to run so fast that you can't see him. This rarely works.
Description: He never wears shorts, not even to play basketball.