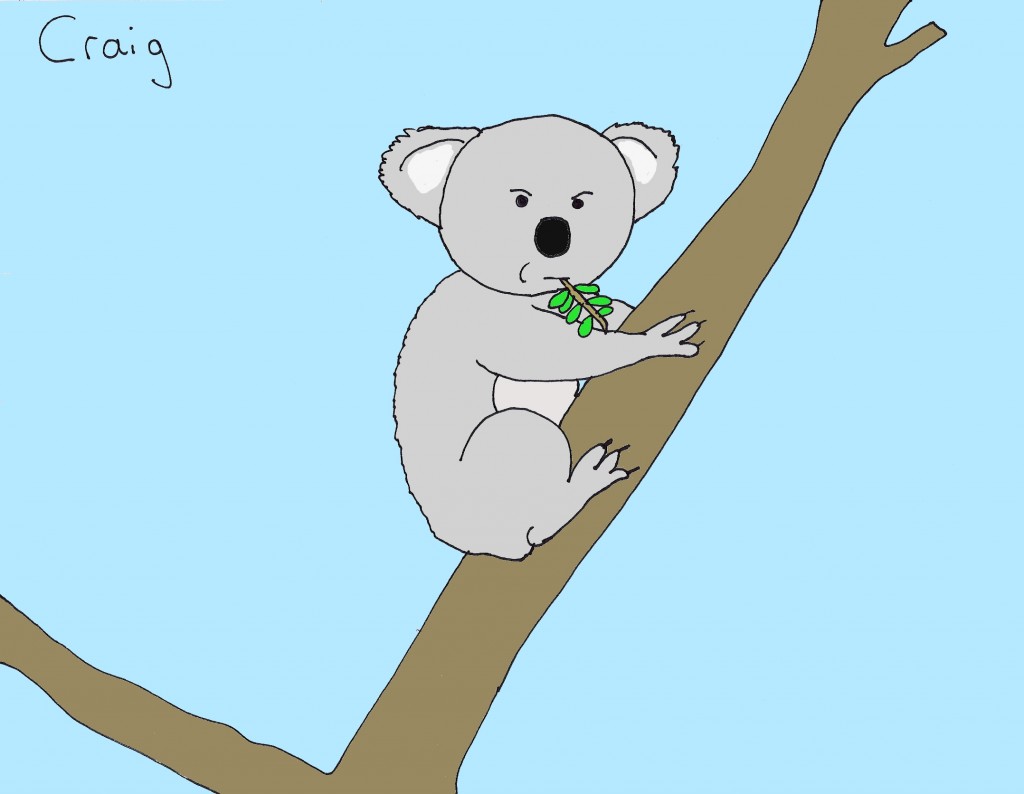 Name: Craig
Powers: Craig only exists in dreams. If you see Craig in your dreams that means you will die within 36 hours.
Weaknesses: None.
Origin: Koalas are evil. Did you know they were invented in a dream and then clawed their way out of the dream world using dark magic and claws? Of course not. No one is willing to talk about it. It's too scary. Craig is the only koala who stayed behind in the dream world. If you see a koala in your dream, it is Craig. If you see more than one koala in your dream, it is Craig with a mirror.
Rules: In the dream world, Craig likes to hang out near the noisy wall and the store that sells your own clothes.
Description: He looks like a koala.