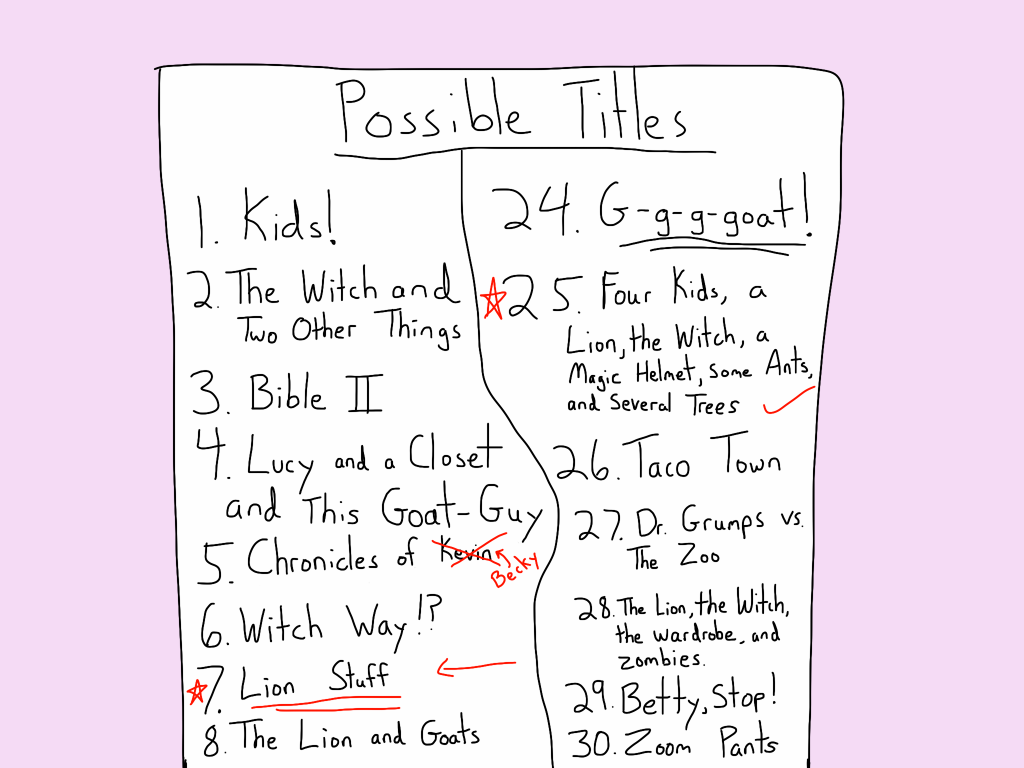 Chapter One: Lucy Looks Into A Wardrobe
Better Title: Careful. If You Go Snooping Around Your Parent's Closet, You Might Not Like What You Find
Welcome to the first blog of The Lion, the Witch, and the Wardrobe. I thought the previous book was good — a little light on substance, but it was fun and charming and so British that the pages smelled of tea.
But from what I understand, that was just a prologue of sorts, the bits that establish the world and setting of the real story. That was just the first kill in a horror movie, or the first joke of a Modern Family episode. Now it's time to get into it!
C.S. Lewis has no time for much backstory here, and quickly crams not only four main character introductions in this chapter, but also the titular wardrobe. Four children, Lucy, Susan, Edmund, and Peter, are sent to live with a relative in the country because it's WW II and things are scary in London. I don't know what happened to their parents. Let's assume they're dead. Continue reading →